Andrew Neeme Receives Sweet Note From Fans at Bellagio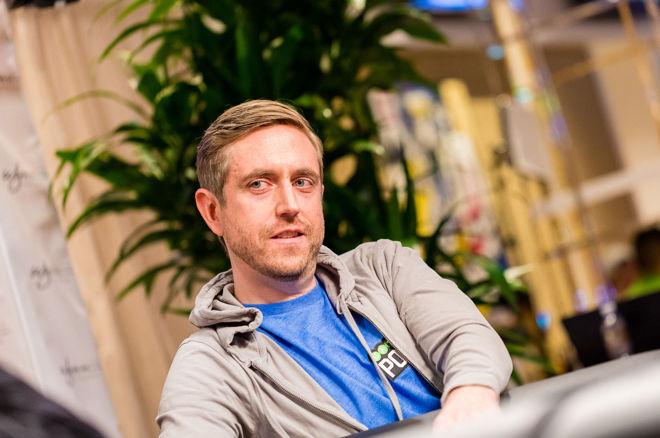 Andrew Neeme never stops. Professional poker player, traveler, Instagramer, owner of a fashion clothes shop and, since last year, vlogger.
Neeme started his social media journey a long time ago by posting daily pictures on his personal Instagram account and, of course, tweeting.
One year ago, Neeme took the decisive step to start his vlog adventure on YouTube, wanting, in his words to "cover the everyday grinds of poker rooms." In fact, our presenter Sarah Herring had the chance to meet Andrew a few months ago and talk with him about the origins and inspiration for his fast-growing channel.
From trips, to more personal topics, or poker strategies, his long-format videos have already captivated more than 73,000 subscribers, and the number keeps growing every day due the high quality content and, of course, his dedication. It's not doubt that Neeme has managed to create an awesome community.
And that's the reason why some fans decided to leave Andrew a message at Bellagio in Las Vegas over the weekend. The note read: "Thanks for being awesome! Beers on us!" and talked about how important Andrew's videos were for his vlog watchers, Michael, Javier and John. It goes on to say, "your videos give us a way to vicariously live the dream."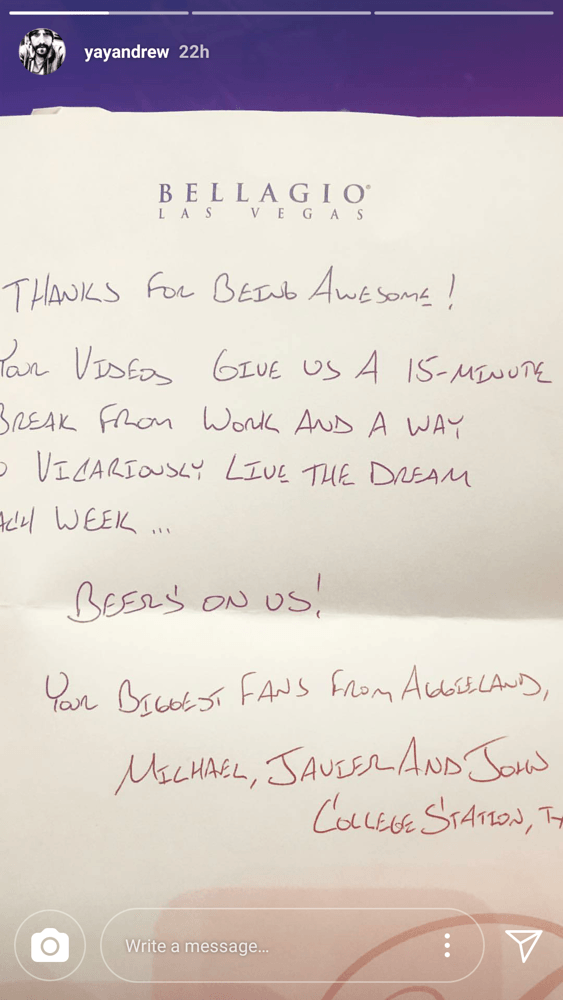 This cute note was accompanied by two $5 chips, which we're pretty sure went toward Andrew's beverages. Signed from Aggieland, it shows that Neeme is hitting audiences from all over.
Let's take a look at some of Andrew's best videos and see why they caused such awesome reaction to his fans!
In one of his first vlogs, Neeme shares what he'd tell his younger self about poker.
Is poker fulfilling? He answers this question and honestly, it's something everyone wants to know.
How much should you really be winning in poker? Well now we really see why his videos are so valuable to audiences.
Finding a trustworthy room to play online poker can be a monumental burden. That's all the more true if you're just looking for a place to play poker for free. We've listed five of the best play-money poker sites to enjoy and help hone your skills.