LFG Podcast: Helping Poker Dreams Come True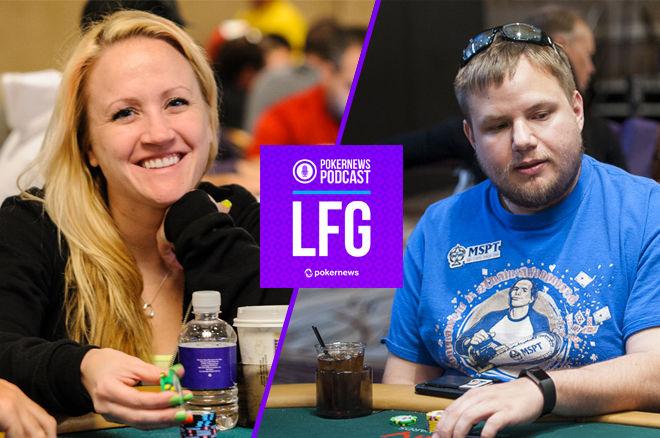 If you follow PokerNews, then you are probably familiar with Chad Holloway and his work. As the former Editor of PokerNews and co-host of the PokerNews Podcast, Holloway was a constant staple on the pages of our site.
And if you're on Twitter and don't know Jamie Kerstetter, then come out from under your rock and go follow her now. You can expect wittiness, humor and plenty of cute dog pictures to keep you entertained. You're welcome.
Now, what do you get when you pair these two together?
The latest podcast sensation from the PokerNews Podcasting Network.
The LFG Podcast
Holloway and Kerstetter make their way into your earbuds every other week with the latest and the greatest from the mid-stakes scene on the LFG Podcast.
This dynamic duo became partners thanks to the head of video and podcasting for PokerNews, Sarah Herring. Herring had a vision for a podcast focusing on players who play the mid-stakes and tapped two of the most dialed-in people to the scene to steer the ship.
She wanted to shine the spotlight on players that spend their days grinding their way up the poker ladder. Look no further than 2018 WSOP Main Event champion Scott Blumstein as one of those grinders.
Blumstein was a mid-stakes grinder on the East Coast until he made his way to Las Vegas for the very first time last summer. His hard work and dedication to the game earned him the title that every player dreams of. That's what the LFG Podcast is all about.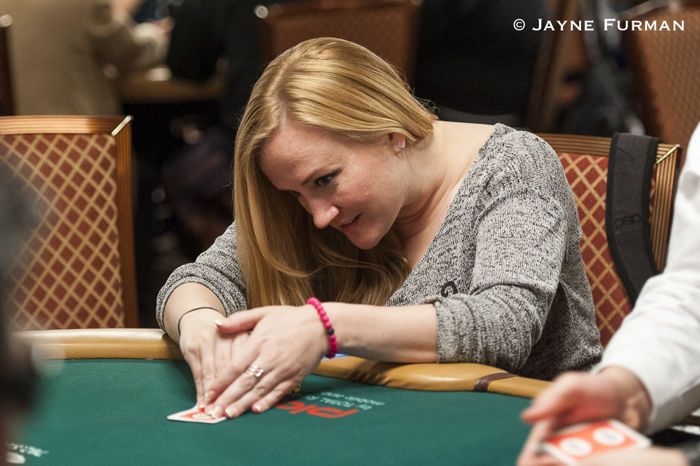 Hitting Their Stride
With just three episodes under their belt, the pair seemed to be hitting their stride, minus a few tech issues here and there as they settle into their seats.
"There are still a lot of wrinkles to iron out," says Holloway. "But so far so good. The guests have been great, advertisers are starting to pay attention, and feedback from listeners has been overwhelmingly positive. That mid-stakes audience is hungry for a podcast like ours."
"That mid-stakes audience is hungry for a podcast like ours."
There's a mutual admiration among the cohosts that began way before the podcast. Holloway and Kerstetter have crossed passes at various events over the years. And Herring waved her magic wand to bring the two together for the show.
"Sarah actually paired us up and thought we'd be a good team," Kerstetter says. "I'm thankful - he's a responsible and hard-working guy with a good sense of humor. I think we vibe well together."
"Anyone who follows Jamie on Twitter knows how witty and funny she is," Holloway said about Kerstetter. "That's a perfect combo for a podcast. I knew her from the circuit prior to becoming co-hosts. I bring the booze, she brings the mixer, and we've had ourselves a party each episode."
Both Holloway and Kerstetter each bring something a little different to the mic. Holloway is a veteran poker reporter, who sports a shiny gold bracelet from his win in the WSOP Casino Employees Event in 2013.
While Kerstetter is a lawyer by trade with over $600,000 in tournament winnings to her name. Both are more than qualified to analyze and dive deep into the strategies that are paying off on the mid-stakes circuit.
"The goal of the LFG Podcast is simple. It's to recognize and highlight the mid-tier players and tours."
When Holloway first heard about the project, he was eager to become a part of it.
"Working for the MSPT, I spend a lot of time with mid-stakes players," said Holloway. "I knew that they don't always get their time in the spotlight. When Sarah Herring proposed a podcast devoted to that audience, I knew I wanted to be a part of it.
"I really feel that players who grind $1/$2 - $5/$10 cash games and $50-$1,500 tournaments are the lifeblood of the industry, so it's time they received their due in the poker media."
Holloway emphasizes, "The goal of the LFG Podcast is simple. It's to recognize and highlight the mid-tier players and tours."
Kerstetter continues, "If you grind mid-stakes cash games and tournaments with the hope of one day working your way up to majors like the WSOP, WPT, and high rollers, then the LFG Podcast is for you."
The LFG Podcast is Perfect for You If ...
Who the podcast is for is almost as important as what this podcast is not. Kerstetter explains, "Don't expect us to ever have guests like Phil Hellmuth and Daniel Negreanu. I love those guys, but they're not the sort of players the LFG Podcast is all about."
The LFG Podcast is designed with the everyday player in mind. The player that is trying to build their bankroll and develop their skills with hopes of stepping onto the big stage one day.
"This podcast is meant for people who want to hear about the many ways to make it in poker."
When asked who this podcast is perfect for, Kerstetter explains, "This podcast is meant for people who want to hear about the many ways to make it in poker. We are interviewing people who have pieced together a bunch of decent scores to survive and sometimes thrive in poker, but haven't yet won a life-changing event."
Holloway elaborates, "With each episode of the LFG Podcast, listeners can look forward to the latest news from the mid-stakes world, debates, and discussions about poker's latest controversies, and an in-depth interview with an up-and-coming player. Each episode they'll also have the opportunity to win a free poker book courtesy of D&B Publishing, who sponsor our 'Twitter Trivia Challenge.' It's a lot of fun and I hope those who haven't check us out yet will give us a listen."
There are three episodes available for your listening pleasure.
The LFG Podcast is a roadmap to making poker dreams come true. If you want a real look at real players who are making it in today's game, then you'll want to subscribe to the LFG podcast. Your game will thank you.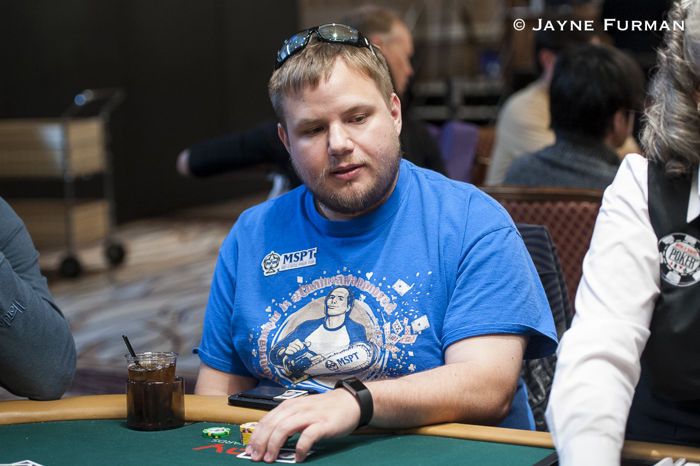 Finding a trustworthy room to play online poker can be a monumental burden. That's all the more true if you're just looking for a place to play poker for free. We've listed five of the best play-money poker sites to enjoy and help hone your skills.