WPT500 Champion David Afework Disqualified After Game Integrity Breach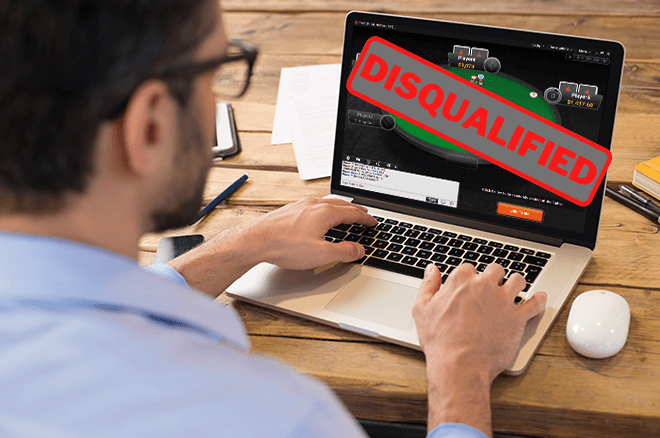 Table Of Contents
When British poker player David Afework outlasted 2,088 players in the WPT500 event at partypoker on June 1 he banked a career-best $160,210, or so he thought. Afework was on cloud nine until partypoker and the World Poker Tour disqualified him after the $1 million guaranteed tournament concluded.
Afework, using the alias "Devplaza," took to the TwoPlusTwo forums to explain his plight in a thread titled "WPT 500 Event #24 Winner Disqualified — Help Me."
The British grinder explained how he won over $160,000 at partypoker and described it as "my biggest win ever and the most amazing moment of my life." His elation soon turned to despair because Afework "received an email from partypoker telling me that I have been disqualified because they believe I gave my account to a third party."
Afework goes on to explain how he played the WPT500 tournament on a Dell laptop, and that his non-poker-playing girlfriend was the only person who saw him while he was on the tournament grind. However, one revelation in his post stands out.
Read how David Afework originally won the WPT500
Disqualified Champion Lives With Fellow Poker Player
Afework believes the ToS breach is related to being roommates with a fellow poker player and elaborated on it in his TwoPlusTwo-post.
"I imagine this third party nonsense comes from the fact that I have been living with another poker player for the best part of 7 months so maybe they see we share the same ip address or whatever but I'm completely transparent about that and don't want to hide that, no one has ever had access to my account other than myself, that's a 100% guarantee."
Afework does not mention who this mystery poker player is.
Regardless of whether Afework is telling the truth or not, the account ran hot at the final table. Afework busted Team Online's Jaime Staples in third place in a cooler of a hand. Staples' nemesis then defeated Sweden's Henning Andre heads-up for the title. Check out the final table stream below for all the action.
"Everything was just going for me. So much so that after the tournament I whacked £2,000 of my winnings on roulette and got it up to £18,000. But they have taken it all away," Afework wrote.
The disqualified champion went on to claim he has contacted the UK Gambling Commission and has taken the first steps towards legal action against partypoker.
​partypoker Responds
PokerNews reached out to partypoker for some clarification on the disqualification. A company representative informed PokerNews:
"We have a dedicated Game Integrity team who use a variety of detection methods to proactively identify accounts that are in breach of our terms and conditions. 'Real Name' tables help provide a community feel while reducing anonymity. A real account holder should never give a third party access to their account, as stated in our General Terms and Conditions (Section 12).
If we establish reasonable evidence of this happening, we reserve the right to take action on the account in question in order to maintain a safe and fair playing environment. In situations where we seize money from an account which has infringed our rules or policies, we endeavor to re-distribute these funds in a timely manner to all players who were impacted by the actions of the offending account."
The World Poker Tour declined to comment on the situation.
---
Related: Christian Rudolph Wins WPT Online Series Main Event ($487,443)
---
What Happens to the Confiscated $160,210?
PokerNews understands the WPT500 payouts will be adjusted as if Afework never played in the tournament, ultimately pushing everyone up one spot.
This means Henning Andre is the 2021 WPT500 Champion while Jaime Staples secures the $108,795 runner-up prize, which is the first six-figure haul of his career.
Staples has mixed emotions about laddering up a place on the payouts.
"Even though this pushes me up the pay scale, it's not a happy thing to see broken rules in poker. I trust the Game Integrity teams have made the correct decision. Working with various companies in poker now over the last six years, I know what they do is well reasoned, and not a decision made lightly."
PokerNews will continue to monitor the situation and update if it changes.