Cooler, Dominant Play Propels Glaser to WPT World Championship Chip Lead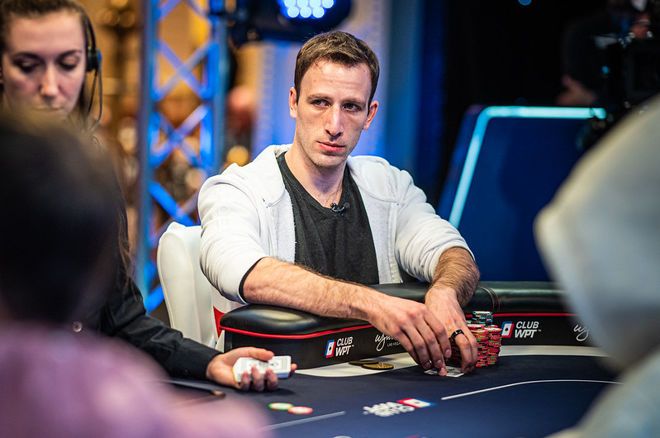 Benny Glaser won a massive pot thanks to a fortunate river card late on Day 4, and it helped spark his push to chip leader with 36 players left in the $10,400 buy in WPT World Championship.
When the session began, the tournament was already well into the money. There were 128 players remaining, one of whom was Daniel Negreanu, a two-time World Poker Tour champion.
GGPoker Ambassador on GGPoker Ambassador Crime
Negreanu was running hot and playing sound poker coming into Saturday's session and continued that trend on Day 4. He will head into Sunday's Day 5 session at noon PT with 7,525,000 million chips and the blinds at 100,000/200,000 (200,000 big blind ante).
The GGPoker ambassador sent ClubGG ambassador Kyna England to the rails in 54th place ($71,400) when pocket queens held up against a nut flush draw.
But the hand of the day took place between Glaser and Daniel Sepiol, the player who busted WPT announcer Tony Dunst on the bubble.
At the time, the blinds were at 75,000/125,000 and Glaser opened to 250,000 with
before Sepiol three-bet to 1,000,000 with
. The flop of
smacked both players in the face, and the preflop raiser continued with a 600,000-chip bet. His opponent called and they saw the
on the turn. This time Sepiol checked and Glaser bet 2,600,000, and he received a call.
The river was the perfect card for Glaser —
— because it gave him a full house and his opponent a flush. After action was checked over to Glaser, he moved all in for 4,700,000 and was called. That left Sepiol with 2,200,000 and he would later bust in 52nd place ($71,400).
As for Glaser, who won his sixth PokerStars SCOOP title in September, the hand propelled him into the chip lead at the time and he was able to hold it for the remainder of the session.
The chip leader will enter Day 5 with 28,800,000, a slight bit ahead of Krasimir Yankov (26,100,000). Behind those two there's a significant drop-off with Alexander Farahi in third place at 15,400,000.
Retired poker pro and former PokerStars ambassador Igor Kurganov is back to his old tricks, and he bagged 11,300,000. Not far behind him is Mr. Jiggitties himself, Brad Owen, the most popular poker vlogger in the world, who finished Day 4 with 9,750,000 and has already locked up the biggest cash of his career.
Owen shared some interesting hands he played on social media during the day. The WPT ambassador hit quads to win a big pot and cracked pocket kings with pocket 10's to win another. As is the case with the other 36 players still standing, he's locked up a minimum cash of $99,600. But that $4,136,000 first place prize would certainly be even nicer.
Other notables still in the field include Aaron Massey (2,550,000), former PokerNews live reporter Lori Persinger (5,125,000), Frank Funaro (8,125,000), and Bryce Yockey (9,765,000).
Among those who reached Day 4 but couldn't find a bag Saturday night were Marle Spragg (122nd for $29,450), Markus Gonsalves (113th for $32,650), Cary Katz (100th for $36,500), Kristen Foxen (97th for $36,500), Lynn Gilmartin (91st for $36,500), Kane Kalas (84th for $41,250), Jeff Madsen (79th for $46,650), Johan "YoH Viral" Guilbert (75th for $46,650), and David "ODB" Baker (41st for $83,900).
WPT World Championship Day 4 Top Chip Counts
| Place | Player | Stack |
| --- | --- | --- |
| 1 | Benny Glaser | 28,800,000 |
| 2 | Krasimir Yankov | 26,100,000 |
| 3 | Alexander Farahi | 15,450,000 |
| 4 | Jean-Claude Moussa | 14,475,000 |
| 5 | Igor Kurganov | 11,300,000 |
Kerstetter, Liebert Reach WPT Ladies Championship Final Table
The Wynn has been hosting many other big events this month, including the $1,100 buy in WPT Ladies Championship, which began with 578 players on Friday. That field is now down to just six.
When play resumes, Lina Niu will hold the chip lead at 5,565,000, but her lead is slim over Olga Iermolcheva, who bagged 5,065,000 on Saturday.
There are some big name pros who reached the final table, including one of the top female poker players of all-time — Kathy Liebert (2,340,000), and World Series of Poker commentator Jamie Kerstetter (1,405,000).
There were 72 players who finished in the money (including the six at the upcoming final table). Among those who cashed and busted on Day 2 include Esther Taylor (62nd for $2,087), Ruth Hall (58th for $2,087), Ebony Kenney (46th for $2,541), Melanie Weisner (28th for $3,300), and Amanda Botfeld (20th for $4,548).
Those at the final table have a guaranteed minimum payout of $21,934, but the winner will take home $105,136. The final table will be filmed for television.
WPT Ladies Championship Final Table Chip Counts
| Place | Player | Stack |
| --- | --- | --- |
| 1 | Lina Niu | 5,565,000 |
| 2 | Olga Iermolcheva | 5,065,000 |
| 3 | Kathy Liebert | 2,340,000 |
| 4 | Cindy Spier | 2,230,000 |
| 5 | Jamie Kerstetter | 1,405,000 |
| 6 | Dusti Smith | 680,000 |
Did You Know the World Poker Tour is Online?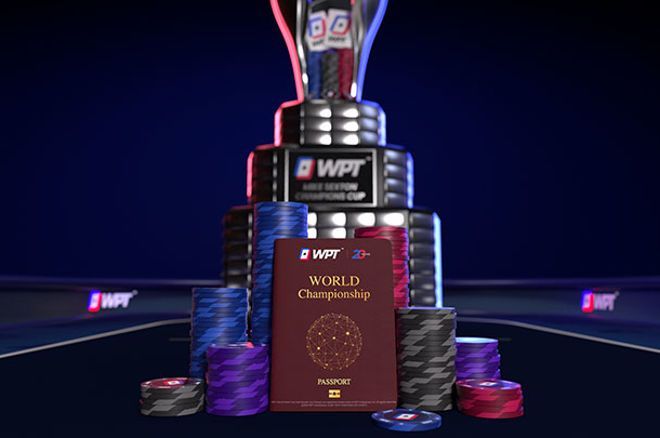 The launch of WPT Global means that poker players around the world now have the chance to win their way to WPT events, win prizes and enjoy exciting games such as Poker Flips. As one of the world's largest cash game poker networks, WPT Global is available in over 50 countries and territories around the world.
WPT Global offers a large deposit match bonus: 100% on deposits up to $1,200 (using any payment method). New players depositing a minimum of $20 automatically receive this match bonus which is unlocked in $5 increments (credited straight to the cashier) for every $20 of rake contribution.
Both tournaments and cash games count towards bonus unlocking; new players have 90 days from the date of first deposit to unlock and claim their full bonus amount.
*Images courtesy of WPT.