Exclusive PokerNews 888poker Freeroll Passwords for December 2023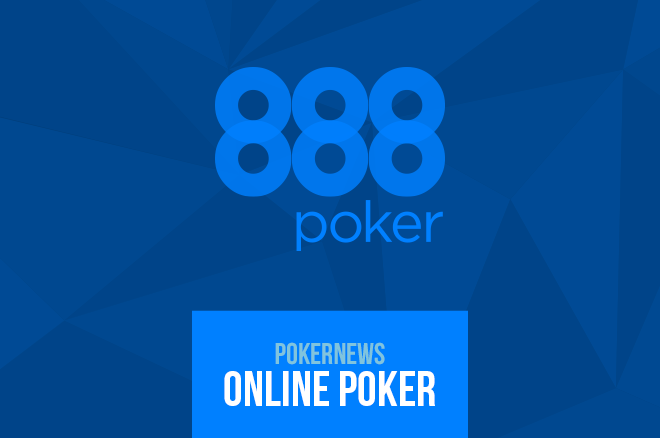 If you're looking for 888poker freeroll passwords, you've come to the right place! PokerNews has partnered with 888poker to offer our readers some great added value freerolls in December, with the first freeroll kicks off on 3rd Dec.
The freerolls are password protected, and the passwords can be found on our exclusive PokerNews Discord Channel. By joining us on Discord, you give yourself a chance to get your hands on some incredible added value at 888. All that is required for you to play in these freerolls is an active 888poker account and to be a reader of PokerNews.
Head to the 888poker tournament lobby and look for "PokerNews" in the restricted section of the tournament listings. The first freeroll in December, the PokerNews Discord Freeroll, shuffles up and deals at 8:00 p.m. GMT on December 3rd and sees you sit down with 3,000 chips and play to a ten-minute clock where the blinds start at only 15/30. That's 100 big blinds to battle with! The structure is superb for a free-to-play tournament; having a $150 prize pool serves as an added bonus.
The freeroll also offers 30 minutes of late registration, so if you are unable to make it for the official start, then do not worry. You'll also notice that each freeroll tournament is played as No-Limit Hold'em, so if you are new to the game, then head over to the Texas Hold'em rules page to get to grips with the basics and test your new learnings.
As mentioned above, all of the freerolls are password-protected, so how do you receive the password? All of the passwords are revealed on the new and improved PokerNews Discord server 48 hours before each freeroll kicks off. If you are not part of our Discord channel (you should be because it is the place to be for PokerNews content and giveaways), you will find the password on our social media channels a few hours before the freerolls commence.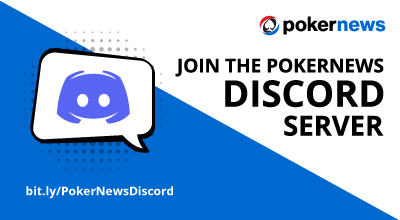 PokerNews Freeroll Schedule
The first PokerNews Discord Freeroll is on November 5 and is followed each and every Sunday in November, with all offering $150 added to the prize pool, and as entry is limited to PokerNews readers, your chances of walking away with a slice of the pie are better than in other freeroll tournaments.
| Date | Time (GMT) | Name | Added Prize Money |
| --- | --- | --- | --- |
| Sun 3 Dec | 8:00 p.m. | PokerNews Discord Freeroll | $150 |
| Sun 10 Dec | 8:00 p.m. | PokerNews Discord Freeroll | $150 |
| Sun 17 Dec | 8:00 p.m. | PokerNews Discord Freeroll | $150 |
| Sun 24 Dec | 8:00 p.m. | PokerNews Discord Freeroll | $150 |
| Sun 31 Dec | 8:00 p.m. | PokerNews Discord Freeroll | $150 |
But that's not all!
On top of that PokerNews are offering an exclusive MTT, the PokerNews Discord Showdown, on Sunday 31st December at 8:00pm BST for all PokerNews Discord members. The tournament is password protected and the password will be available in the 888poker channel of the PokerNews Discord.
This tournament has an $11 buyin and a $500 GTD prizepool, and gives all players 5,000 tournament chips and ten-minute blind levels and sees PokerNews offering our readers $1,100 in added value on 888poker in the month of November.
| Date | Time (GMT) | Name | Gaurenteed Prizepool |
| --- | --- | --- | --- |
| Sunday 31st Dec | 8:00 p.m. | PokerNews Discord Showdown | $500 |
$88 Free Plus a $400 Welcome Bonus
Now is the perfect time to join 888poker if you have not already done so. Download 888poker via PokerNews, create your free account, and 888poker will give you a free $88 worth of cash game and tournament tickets – this is a free £20 for residents of the United Kingdom – just for reaching this stage.
Your first deposit is matched 100% up to $400 in the form of a releasable bonus. You have 90 days to release as much bonus as you can. Contact 888poker support for more details.
For poker freerolls, tournament tickets and more, join Club PokerNews for free!