Farah Galfond & Poker Vlogger Mariano Latest Guests on 888ride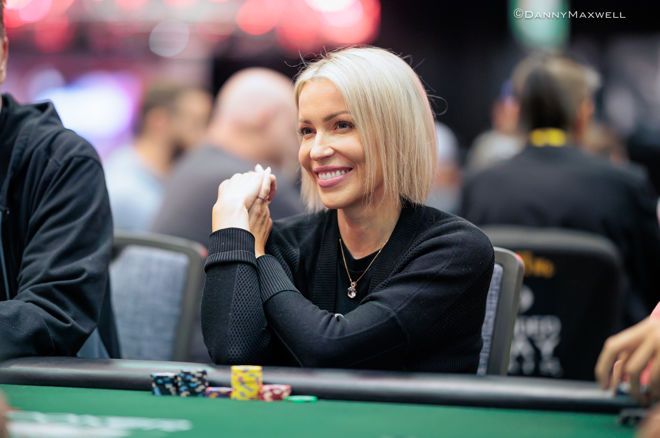 888poker has relaunched its popular 888Ride YouTube feature, where David Tuchman invites prominent poker players and figureheads for a drive around Las Vegas, all while quizzing them about anything and everything. Their series proved popular in 2022 and looks set to follow the same trend during the 2023 World Series of Poker, especially when you see the host of stars lined up for the 888Ride experience.
In the latest episodes, Farah Galfond and popular poker vlogger Mariano hop into the wagon with Tuchmann. Galfond talks about her acting, the Galfond Challenge and her decision to become an MTT pro for the year, while Mariano touches on his transition from being a pizza delivery driver to achieving his poker dreams.
New Year Marked New Focus for Galfond
As Galfond joined Tuchman on 888ride and quickly chatted about how at the start of the year, she decided to become an MTT pro for at least one year. Galfond revealed that she's up for 2023 but has just entered her 'bricking mode.'
Galfonds origins onto the poker felt began while she was in New York in either 2011 or 2012. She attended home games she was invited to as a way to broaden her social circle. From there, Galfond caught the bug and signed up to various online platforms to get a better understanding of the game. Galfond notes that while she knew poker hand rankings, she was unfamiliar with how the betting worked when she first sat down at a table.
Galfond Talks About Child Acting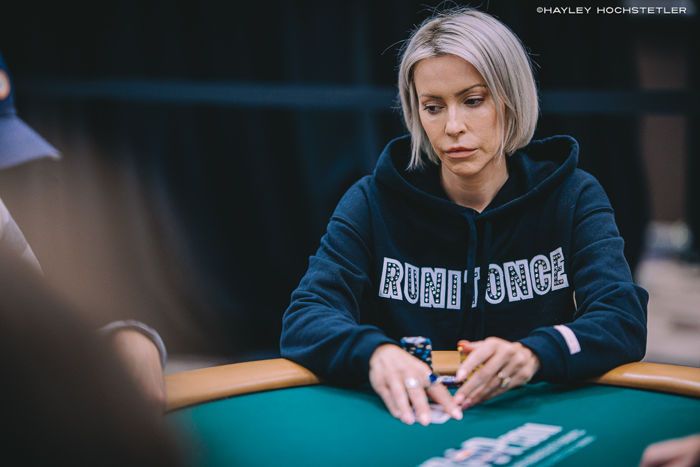 Galfond, who began acting as a child, had less favorable things to say about the profession.
"I was put in a lot of adult situations that I didn't need to be in at that age, but it just came with the territory. You know, I'm grateful for all the success I had and everything, but now that I'm a mom, I look at it differently," said Galfond.
The Galfond Challenge
Farah is also the wife of poker icon Phil Galfond, with the pair tying the knot over eight years ago.
She also touched on what it was like to be on the sidelines of The Galfond Challenge, a series of Pot-Limit Omaha heads-up duels which featured her husband experiencing million-dollar swings.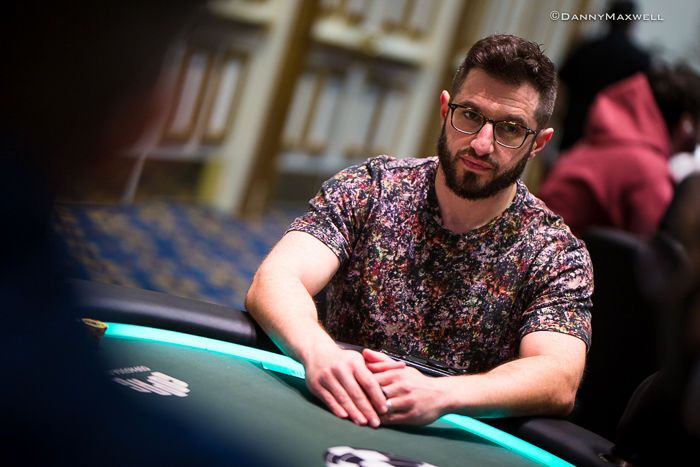 "It was a crazy time," recalled Galfond. "We were not in our home, we're in this small apartment and Phil was working from sun-up to sundown, and my mental game was a little bit wobbly."
"With no help with my baby, and I was tired, and he was down a million dollars. It felt like everything was going very badly," added Galfond.
However, lady luck began to turn for the male Galfond as he overcame the seven-figure deficit to win the first Galfond Challenge against "Venividi1993" in a match-up that went down to the wire.
From Delivery Driver to Poker
Mariano's life story began in 1994 when he was born in Argentina before moving to the United States in 2002.
"Homebody," Mariano first had aspirations of breaking into the music industry as a producer in college but found it difficult to get his foot in the door anywhere.
However, it was during his time in further education that he discovered Andrew Neeme, one of the pioneers in poker vlogging.
https://twitter.com/HCLPokerShow/status/1639514998048444416
During this time, Mariano delivered pizzas to make money but found his time cut short in the profession after getting fired. He was let go from Pizza Hut after he stopped at an In-N-Out to get some food while on the way back from one of his deliveries.
Inspired by the aforementioned Neeme, Mariano decided he wanted to play poker for a living and emptied his $600 savings account to go play $1/$3 cash games. However, the vlogger explained that his original plan didn't work out.
Be sure to check out the video to find out Mariano's full story.
Upcoming Episodes of 888Ride
PokerNews has it is on good authority that more superstars will feature on 888Ride during the 2023 World Series of Poker. Make sure that you subscribe to the awesome 888poker YouTube channel so that you do not miss any future 888Ride episodes or any of the other fantastic content the online poker site's team is piecing together.