Entrepreneur & Poker Aficionado Lance Funston, 80, Passes Away; Leaves Legacy of Philanthropy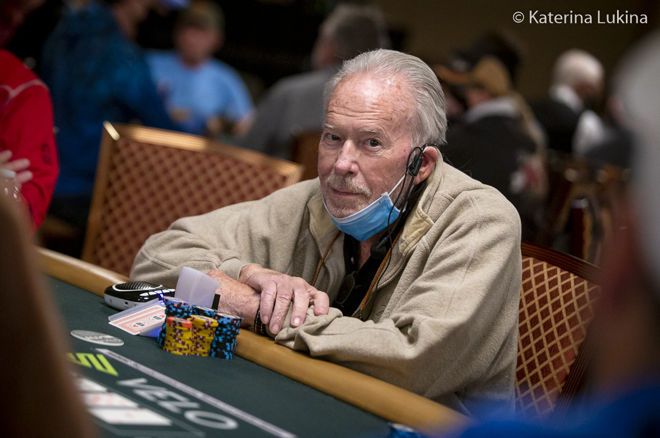 Back on July 5, noted entrepreneur and philanthropist Lance T. Funston passed away at the age of 80.
From Penn Valley, Pennsylvania, as well as Villefranche-sur-Mer, France, Funston passed peacefully surrounded by his family, including his wife, Christina, and his six children.
Funston, who graduated from the University of Houston in 1967 and later attended Harvard business school, served as CEO for both Core Care America (CCA) and Ultimark Products (he founded the latter in 2000). In 1993, he founded TelAmerica Media, and before that he founded a merchant banking firm that acquired over $500 million in corporate properties in the 1980's.
His obituary further elaborated: "Lance was a true renaissance man–his plethora of diverse interests, achievements and zest for life often granting him the title, "The Most Interesting Man in the World." Lance was born in 1942 in Kansas City, Missouri. He was raised by his devoted parents Ida Paschall Hill and Harold Mitchell Funston. Lance graduated in 1961 from Milby High School in Houston, Texas. Lance received his Bachelor of Science from the University of Houston in 1967, where he would later sit on the Board of Visitors. In 2009, Lance made a gift to his alma mater that allowed for the construction of the Lance T. Funston Communication Center, a state-of-the-art production studio within the Valenti School of Communication. In 1967, U.S. President Lyndon Johnson appointed Lance assistant to the director of the FDIC and subsequently as special assistant to a governor of the Federal Reserve Board. In 1968, Lance moved to Boston to pursue an MBA at Harvard Business School which he received in 1970. It soon became clear that Lance possessed an untamable entrepreneurial spirit."
Additionally, Funston was known as the marketing genius behind the wildly popular Super Soaker, was a member of the American Samoan Bobsled team, and was both an avid golfer and abstract painter. He also established Poker Players with a Heart, a foundation that organized charity poker events.
How a Businessman Found Poker
"I think ESPN told the story best," Funston told PokerNews back in 2019 when asked how he learned poker, which he came to later in life. "A friend of mine, Brian Haveson, who was at the time playing a lot, was a guy I identified as someone I wanted to run one of my companies. I said, 'Brian, you don't have a real job, come run one of my companies.' He responded: 'You don't think poker is a real job? Come with me to the World Series.'"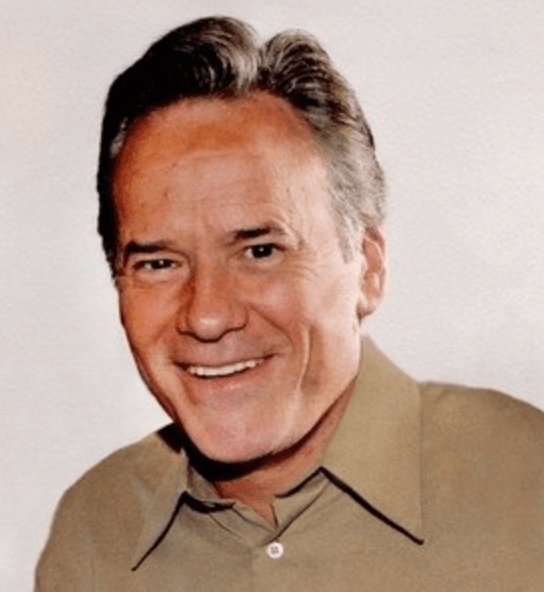 Funston took him up on it and in 2005 went to the WSOP for the first time. He observed Haverson for a bit, and then without having ever played the game before, he plunked down $10,000 to fire the WSOP Main Event.
"I called him up and he said just play aces, ace-king, or a pair bigger than jacks, that's it," said Funston. "Needless to say, I didn't even last the first day."
Even so, the hook was set and he continued to play poker while taking lessons from Haverson.
"I go to his house the night before a big tournament just to make sure I get a 30-minute lesson," Funston said of another tournament. "I did pretty well. At the end of the first day we're riding back to his house and he's looking on PokerNews. He told me, 'You have the chip lead.' Everyone was curious how someone who didn't know poker could get the chip lead. It was nothing more or less than using the investment practices I use in my business. What do I have to invest, what's my expected return based on the probability I'll get the cards I need."
He added: "I did learn the hard way not to go in with one of those hands based on an investment basis with multiple people in the hand. So, I try not to enter a hand unless I'm going to raise. There was a Harvard Review article that said, 'I put the fun in Funston.'"
Love for Charity Events
Like many businessmen, Funston didn't get to play as often as he liked, though he always made time for charity poker events.
"They're principally different than standard poker," he previously said of charity tournaments. "I keep asking the pros, I have a lot of good friends who are professionals, what I should do. They say don't show your cards, only play premium hands, keep a legitimate range based upon position and chip stacks. Well screw that, I'm sorry, that's no fun. I guess I'm blessed with the financial resources that permit me in cash games to buy more chips or in charity events to rebuy."
Indeed, charity events allowed Funston to play his preferred style, which is pretty much any two cards.
"In charity tournaments I know it's going for a good cause, I'm happy to put the money in. Cash games are similar except if I sense the player is going to be hurt by my play, I never really shove a hand when I think I have the nuts. If a player looks to me like he's concerned about how much money he has on the table, I usually won't try to bust him."
Funston had his fair share of success in charity events having won the Save the Mind Foundation event nine out of 10 years, even beating Men "The Master" Nguyen heads-up once. That resulted in a friendship that saw Funston partner with Nguyen for charity expeditions in Vietnam.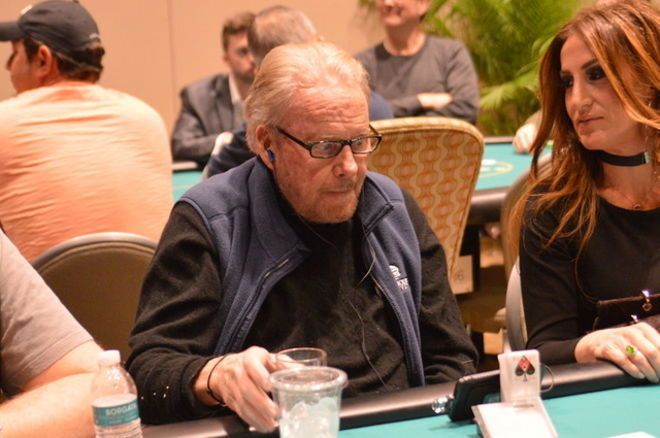 Playing with the Pros
Given his love of the game and deep pockets, it's no surprise Funston rubbed elbows with some of poker's biggest names. In fact, many of them have traveled to his home in the south of France to play in his home game.
"Gus Hansen was at my house and gave me a little tutorial on suited connectors," Funston had said. "We ran several hands and he proved to me you're not getting a flush nor straight 60% of the time. I only win two hands out of ten."
He's also squared off against Phil Hellmuth in a tournament before and acquired the wrath of the "Poker Brat."
"It's a great game and I hope that people remember it's a game at some point."
"Hellmuth and I were in a battle at a tournament and I sensed that he was overvaluing his hand, so I called," Funston recalled. "He three times the bet and I call. He six x's on the turn and I call. There's junk on the table, no straights and no flushes, nothing for me. I have a king high. I kept going at him. He was firing like he had pocket aces, but he didn't have shit. When I called the final bet, he showed his hand in disgust and my king high won. The table went crazy."
When it comes to poker, Funston summed up his philosophy when he said: "It's a great game and I hope that people remember it's a game at some point."
Lance is survived by his wife, Christina and their daughters Zale and Quinn, his children, Lance "Will" (Kitty), Heather, Brent (Melissa), Blake (Rufus), five grandchildren, two brothers, nieces and nephews. Lance is preceded in death by his parents Ida and Harold, brother Christopher, aunt and uncle Evelyn and Jerry Jackson, and granddaughter, Luciana. A Memorial Service will take place in Narberth, PA in the Fall of 2023.
For more on Funston, check out this highlight video of some of his biggest TV poker hands:
Executive Editor US, PokerNews Podcast co-host & 2013 WSOP Bracelet Winner.