Michigan Online Poker Player Jared "BeamDoctorPoker" Halter is Going "All-In for Navajo Water"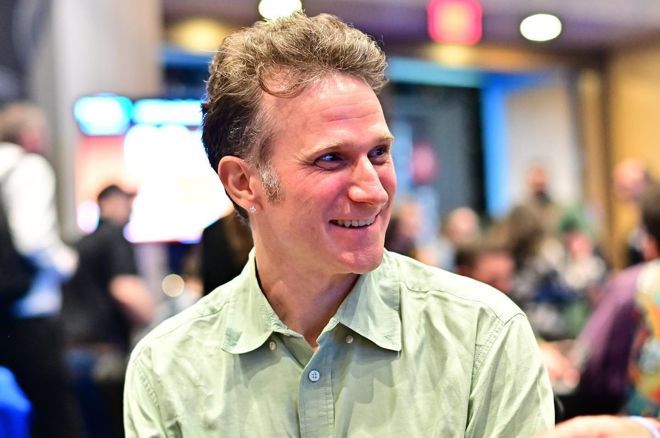 Table Of Contents
Jared Halter, 41, grew up in York, Pennsylvania, and was a multisport athlete who played soccer in college. He has a Ph.D. in Education and Sociology from Clemson University where he studied social inequality and wrote his dissertation on the American Dream (no, we don't mean Dusty Rhodes). He also has a Masters in Higher Education Administration and Student Affairs from Syracuse University and a Bachelors in Sport Management from Slippery Rock University.
Now, Halter is a faculty member in the Intergroup Relations & Justice program and Associate Director of the Institute for Transformative Dialogue at Central Michigan University. He teaches intergroup dialogue courses on race, class, and gender.
However, by night he becomes one of the Wolverine State's most accomplished online poker players where he plays on PokerStars and WSOP.com as "beamdoctor", and on BetMGM MI as "ashlee olsen".
Jared "BeamDoctorPoker" Halter Streams PokerStars Platinum Pass Invitational Victory
Halter's Poker Origin Story
Halter learned to play poker when he was in undergrad in college.
"We didn't play a lot of Texas hold'em. We played a lot of variations like Acey Duecy and Baseball," he told PokerNews. "It wasn't until I put my dog of 15 years, Zephyr, down in February of 2021 that I started to regularly play hold'em. Legal poker had just opened in Michigan, and I began playing micro cash games. I began to watch Twitch streamers like Kevin Martin, DavidKayePoker, Naigo, and AccidentalGrenade."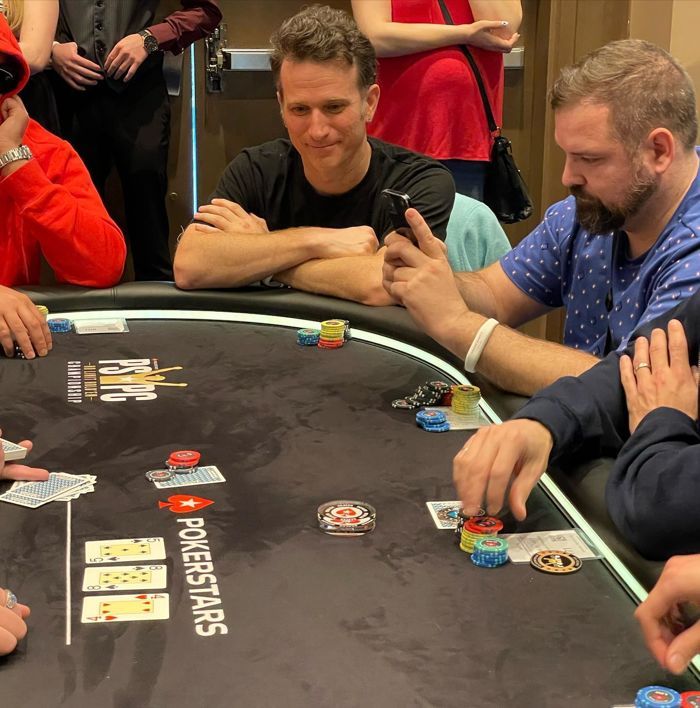 He continued: "These streamers inspired me to begin streaming on Twitch. My first poker stream was in June 2021. I also decided to switch to online MTTs when I began to stream. I began to work with SchwibbsPoker as my poker coach end of 2021 and study using GTO Wizard and BBZ Poker. Because of the impact of BBZ had on my poker game, I decided to become a BBZ affiliate and represent their brand when I stream/play."
A year ago, Halter completed a $100 to $10,000 bankroll challenge Since then, he has won a Pokerstars Platinum Pass, WSOP Main Event Seat, and boosted his bankroll to a point where he plays online MTTs between $10-$250.
"On occasion I will mix in some $25-$50nl online cash when I stream. I play live tournaments when I win seats into big poker series – PSPC Main Event in the Bahamas and WSOP Main Event. I enjoy live poker but prefer the volume of online poker tourneys and being able to hang with the community on stream while I play."
The Charity Drive
Each year Halter selects a cause or issue and an organization that supports it to do a charity drive. How it works – for 3-4 months he donates part of his winnings, as well as Twitch revenue, and encourages donations from viewers.
"This year I am donating 10 percent of all my winnings during the campaign, 'Raising Rivers: All-In for Navajo Water,' and will donate all Twitch earnings from subs, bits, and ad revenue," he shared. "I do a yearly campaign because it is a way for me to combine poker/streaming with what I have dedicated my career to, creating a more just and equitable world. Poker has given me the means to have the money to donate that I would not have on an educator's salary. What it really boils down to is that I want the world to be a better place for every person, and right now I have a revenue stream that I can use to help others in need."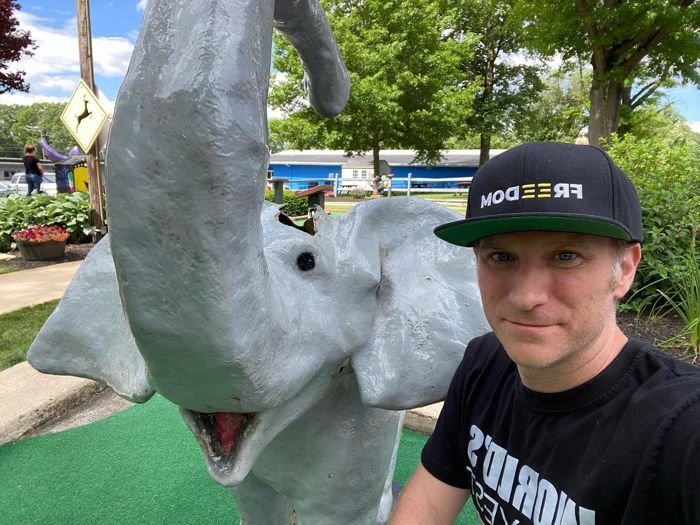 Why this particular cause?
"A lot of non-Native/non-Indigenous people are unaware that 30 percent of Navajo people do not have access to clean, running water in their homes. Navajo people often drive for miles to get water and bring it back to their home/family," Halter explained. "I was blown away when I read the stories and learned that the United States, the richest country in the world, had a group of people where almost 1/3 didn't have access to clean, running water. In our country, we have people living in a condition that many people in this country would think only occurs in the most undeveloped and impoverished countries in the world. And yet, it is happening right here in the United States."
He elaborated: "As I reflected on what it would be like to not have clean, running water – no toilet, no shower/bath, no faucet to wash my hands, no water to do laundry or wash dishes, no water to drink from a tap, and so on – I realized how much I take for granted the impact clean, running water has in my day to day life. The Navajo Water Project takes money donated and directly uses it to provide Navajo homes with clean, running water."
Halter's initiative is twofold as he not only gets to support a great cause, he gets to mobilize his online community.
"I enjoy learning with my community and getting better at poker on stream, and I really enjoy the connection and community aspect of streaming. I get to interact with a lot of cool people and have made some very good friends in real life like DrDadPoker. I am very humbled by the fact that so many people want to follow my poker journey and have been part of my most special poker moments. I am so grateful for the people who hang out during streams. I never thought that when I started playing and streaming poker, that two years later I would have the viewership and poker results that I have had."
Click here to find Halter on Twitch!
Executive Editor US, PokerNews Podcast co-host & 2013 WSOP Bracelet Winner.