PokerStars Ontario & CNE Casino Present $256K Live Tourney In Ontario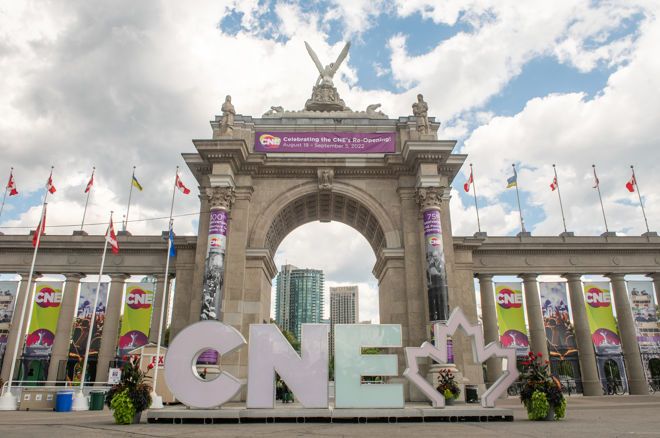 Ontario's largest live tournament of the year is HERE! The CNE Casino presented by Pokerstars Ontario is holding a hold'em poker tournament with a maximum payout of $256,000.
This 47-day poker event by the CNE is presented by PokerStars Ontario this year and serves as a flagship event for the temporary casino.
The CNE Casino can be found in the northeast corner of the Better Living Centre, Exhibition Place, Toronto. Since its opening on July 19, the CNE Casino has been providing table games like blackjack, roulette, WAR, and three-card poker on a gaming floor that is augmented with a 28-table poker room.
As well as the table games that are on offer, players can earn a seat in the Semi-Final flights of the poker tournament by winning a qualifying round for the CNE Casino Hold'em Poker Tournament that runs multiple times per day, with a buy-in of $200.
Tournament Qualifying rounds are played as a ten-player-max sit-and-go. There will be up to 160 of these sit-and-go qualifying tournament rounds. Which makes for a maximum prize pool of $256,000.
Last year's event was a sell out, hitting a prize pool of $192,000. CNE management is anticipating another sell out this year with an even bigger prize pool.
There will be a total of four semi-final qualifying rounds being held on August 9, 16, 23, and 30, with 40 participants per semi-final and the top ten players of each semi-final will move on to the finals being held on Friday, September 1 and Saturday, September 2.
*All dollar amounts in this article are in CAD.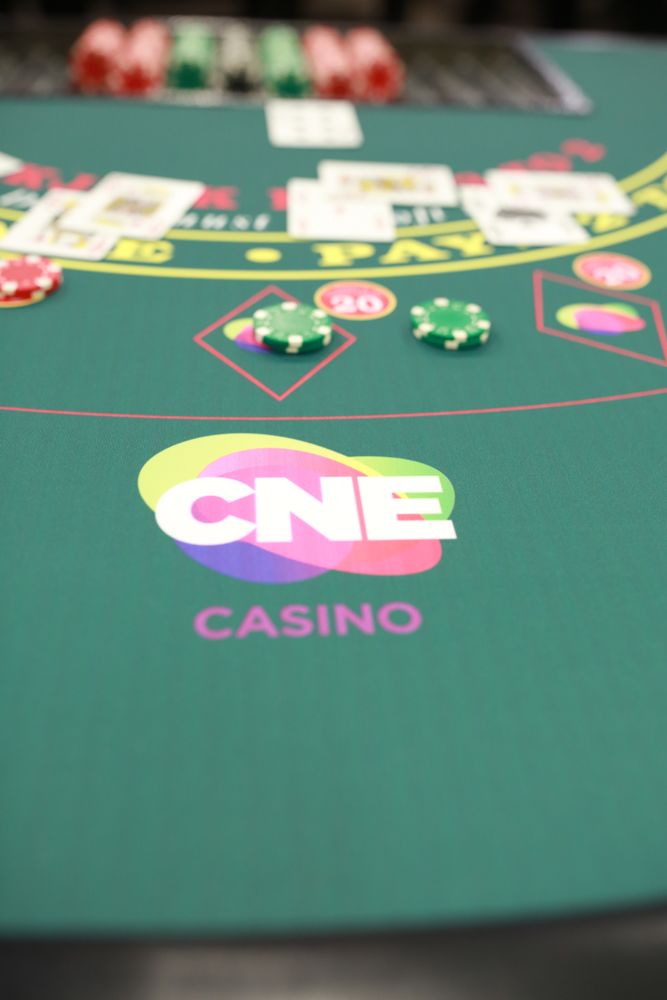 What To Expect From Your CNE Experience
The CNE Casino is just a small part of the whole CNE experience. For players who bust the event early, there are still plenty of things to do. Not least of these are the poker cash games and casino table games at the CNE Casino.
Additionally, from August 18 onward, the rest of the CNE opens with attractions that include an Ice Skating Show, Fountain Show, Musical Performances, a farm, a gaming tent, the circus-based Cirque-Tacular Spectacular, and much more.
There are also regularly scheduled shows by SuperDogs, Monster Energy Skateboard Team, and a drone team.
On August 18 there will be additional celebrations for the opening of the CNE and from September 2 to September 4 attendees will be able to watch the Canadian International Air Show overhead.
CNE Casino Hold'em Poker Tournament $250,000 GTD Schedule
| Date | Time | Flight | Buy-in |
| --- | --- | --- | --- |
| Daily | Sit and Go | Qualifying rounds | $200 |
| Wed, Aug 9 | TBC | Day 2a Semi-Final | Qualifier's Ticket |
| Wed, Aug 16 | TBC | Day 2b Semi-Final | Qualifier's Ticket |
| Wed, Aug 23 | TBC | Day 2c Semi-Final | Qualifier's Ticket |
| Wed, Aug 30 | TBC | Day 2d Semi-Final | Qualifier's Ticket |
| Fri, Sep 1 | 2 p.m. | Day 3 | - |
| Sat, Sep 2 | 2 p.m. | Day 4 (if required) | - |
Check Out PokerStars Ontario's Spin & Go Heist Event
Join The Action On PokerStars Ontario
For any Ontario poker players who can't make it to the CNE tournament in Toronto, but still want to play some poker, PokerStars Ontario has you covered.
All you have to do is download the software and sign-up for an account to gain access to PokerStars Ontario's cutting edge software. Players can enjoy cash games, sit-and-go tournaments, and scheduled daily events, as well as regular festivals like the Sunset Series and Spin And Go Heist.
You can also read the PokerNews review of PokerStars Ontario for more information on the software and company.
Stick with PokerNews for Ontario news, views, and gossip, as well as all the info on the upcoming tournament series and poker festivals that are coming your way.
This is an advertisement
Eligible iGames conducted and managed by iGO are only available to those physically present in the Province of Ontario. PokerStars Ontario operates pursuant to an agreement with iGaming Ontario.
For more information, visit the Ontario Players Homepage