Poker Legend Being Inducted in Inaugural Class of Sports Gambling Hall of Fame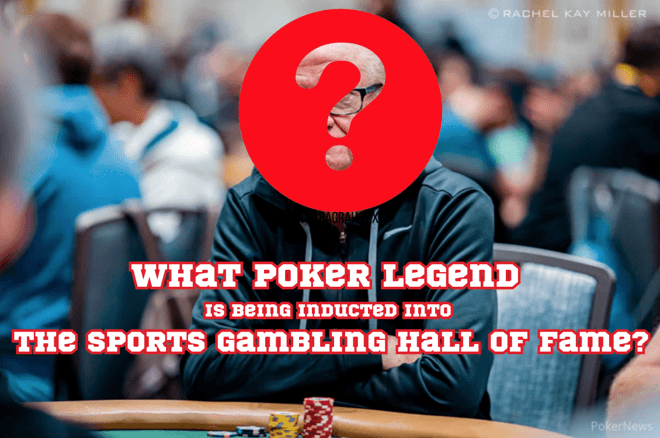 Table Of Contents
The Sports Gambling Hall of Fame will launch at Circa Resort & Casino in Downtown Las Vegas on August 11 as the capstone event of this year's Bet Bash.
The induction ceremony will take place within the world's largest sportsbook at Circa and will honor five living and five in-memoriam bookmakers and bettors who have transformed the sports gambling industry.
Billy Walters, Frank "Lefty" Rosenthal, and Roxy Roxborough were announced as the first inductees into the Sports Gambling Hall of Fame, voted on by a 16-person advisory board. An additional seven members of the inaugural class were announced later, which includes Poker Hall of Famer Billy Baxter.
Here is the full list of inaugural inductees into the Sports Gambling Hall of Fame:
Billy Walters – Recognized as the greatest sports bettor of all time and for several philanthropic causes throughout Nevada.
Frank "Lefty" Rosenthal – Sports gambler and Las Vegas casino executive. Life was portrayed by Robert DeNiro in the movie Casino.
Roxy Roxborough – Preeminent Odds Maker of the 80s and 90s. Introduced mathematical formulas and computer models to the industry.
Billy Baxter – Poker Hall of Famer and known as the best all-around gambler. A major force in introducing halftime betting and argued with the United States government to allow citizens the ability to file their taxes as a "Professional Gambler".
Jackie Gaughan – Created the first-ever sportsbook inside a casino at the Union Plaza and owned and operated eight Las Vegas casinos.
Jack Franzi – One of the most influential oddsmakers in Las Vegas history and an expert on obtaining valuable sports betting information. Not only a terrific bookmaker but a great handicapper and bettor as well.
Bob Martin – Known as the nation's premiere oddsmaker for decades. Set the bar for the standard of excellence of the Las Vegas line and invented the "half-point line," eliminating ties with bettors.
Charles McNeil – A famous sports bettor known for popularizing the point spread and had winning years in 25 out of 27 seasons betting on college football.
Scotty Schettler – One of the most beloved and respected bookmakers ever. Started the famous Stardust lottery, allowing everyone a fair chance to bet on openers.
Jimmy Vaccaro – A face of Las Vegas bookmaking and the first bookmaker to introduce halftime and quarter wagering.
Billy Baxter Enters Another Hall of Fame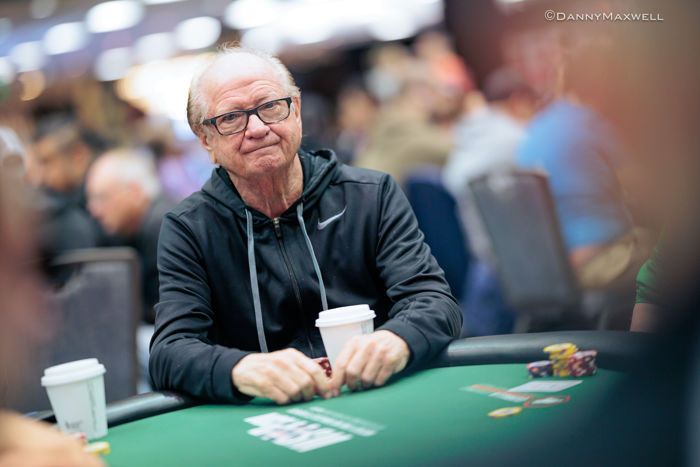 Among the inaugural inductees is Poker Hall of Famer Billy Baxter. The seven-time World Series of Poker bracelet winner entered poker's most prestigious group in 2006 and will become a multiple Hall of Famer as he enters the newly created Sports Gambling Hall of Fame.
Not only is Baxter a sports gambling and poker legend, but the 82-year-old still battles it out on the felt and just recently nearly claimed another WSOP bracelet when he finished runner-up in the 2023 $1,000 WSOP Seniors NLH Event out of a field of 8,140 entrants.
Born in Augusta, Georgia, Baxter began his gambling career as a young teenager playing in pool halls and discovered poker at the age of 18. In the mid-seventies, Baxter made his way to Las Vegas and won his first bracelet in the 1975 $1,000 No Limit Deuce to Seven Draw for $35,000.
In addition to his own poker feats, Baxter is also known for staking Stu Ungar into the 1997 WSOP Main Event which Ungar famously won for his third Main Event victory, tying a record that is unlikely to ever be broken.
Baxter is also known for fighting the IRS in the landmark case, Baxter v. United States. Although it's generally not advisable to enter a legal battle against an entire country, the court ruled in favor of Baxter and set a precedent regarding taxes on gambling winnings, which included an argument that poker was a game of skill.
Many people are saying Baxter is the Cal Hubbard of the gambling world, in a sense. Hubbard is the only person enshrined in both the Pro Football Hall of Fame and Baseball Hall of Fame, while Baxter will become the only person enshrined in the Poker Hall of Fame and the Sports Gambling Hall of Fame.
Poker Hall of Famer Billy Baxter Eyes Up First Bracelet in 21 Years
Bet Bash at Circa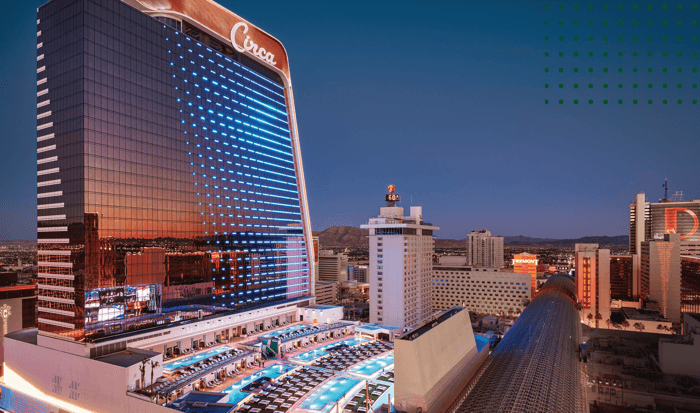 Bet Bash is a sports betting networking conference created by Gadoon "Spanky" Kyrollos. This is the third year of the annual conference, and this year, it will be held August 8 – 11 at Circa Resort & Casino.
"We had a blast at last year's Bet Bash at Circa, so it was a natural fit to bring the event back here for 2023," said Kyrollos. "This is a chance for both industry giants and those who are passionate about betting to come together for the ultimate sports betting gathering."
Bet Bash celebrates all things sports betting, and aside from the launch of the Sports Gambling Hall of Fame at Circa, other highlights will include a scavenger hunt worth $20,000 in prizes and networking opportunities for those looking to connect with and learn from industry legends.
The unveiling of the Sports Gambling Hall of Fame is slated to occur at 5 p.m. on Friday, August 11 at Circa Sportsbook. Those with tickets to Bet Bash can also attend the Sports Gambling Hall of Fame Induction Ceremony at Circa's Galaxy Ballroom at the conclusion of the unveiling.