Bankroll Builders, Vol. 7 Part I: Low-Limit Turbo SNGs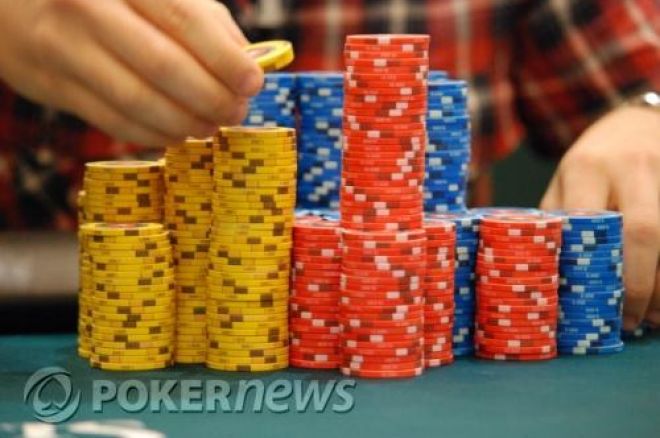 Tom Dwan. Dario Minieri. Annette Obrestad. These three online poker greats are only a few members of the army of internet poker pros who got their start grinding it out at low-limit sit-n-goes. SNGs are not only an excellent training ground when it comes to developing one's no-limit hold'em game, but also they are a great way to earn a bankroll. These days, turbo SNGs have overtaken their slower-structured brethren in popularity, and in this edition of Bankroll Builders, we'll get you well on your way to crushing the low-limit games and growing your account balance.
Where can I play?
Most online sites spread single-table turbo sit-n-goes. PokerStars spreads full-ring turbo SNGs with $3.40, $6.50, and $16 buy-ins and six-max turbo SNGs with $3.25, $6.50, and $13 buy-ins. Full Tilt's gamut of full-ring and six-max turbos start at $1.20 and include $2.25, $6.50, and $12 buy-ins.
How much do I need?
We're not going to lie to you — turbo SNGs can be volatile and streaky, so it's wise to leave yourself a few more buy-ins than you might when playing regular-speed SNGs. Downswings to the tune of 20 or 25 buy-ins are common, but the speed of play allows one to get more games in per hour, which can go a long way toward a greater win rate. At these stakes, a bankroll of 50 buy-ins should be sufficient. With $50 or less in your account, stick to the $1 games. When you're up to $100 to $125, transition to the $2 and $3 games. Once you hit $250, think about moving up to the $6.50s.
Should I multitable?
Absolutely — just don't jump in thinking you're "ElkY" and can handle 24 tables at once! Multitabling can actually go a long way toward improving concentration and alleviating boredom at the virtual tables. For your first 50 or so games, try two-tabling. If you find that pretty easy, go ahead and add a third and play another 50. Keep going until you discover your own "max." Your computer setup may also dictate how many tables you're able to play at once. If you're on a 12-inch laptop, it will be hard to navigate more than four. If you have a desktop with a widescreen monitor, eight or even ten tables won't be a problem.
How much can I earn?
A player's potential return on investment depends on the limits he or she is grinding. In the smallest games, a return on investment (ROI) of 20 percent plus is certainly attainable in the short-term, but over thousands of games, a more realistic ROI would be between 5 and 10 percent.
Should I move up?
If you are adequately rolled for the next level and feel ready for it, by all means move up. The good news is, if you hit a losing streak or feel in over your head, you can always move back down. If you're starting off playing the $1.20 and $2.25 games, it's advisable to try and move up as quickly as possible. Why? The rake is a killer. In a $1 SNG, the rake is 20 percent and in a $2.25 game, the rake is 12.5 percent, compared to a $6.50 game where the rake is 8.3 percent.
In Part 2, we'll tackle starting hands, basic strategy, and a funny little acronym called "ICM." Stay tuned!
Ready to start building your own bankroll? Open an account at one of our online poker rooms today and get on the grind.