Strategy with Kristy: Aaron Jones Part One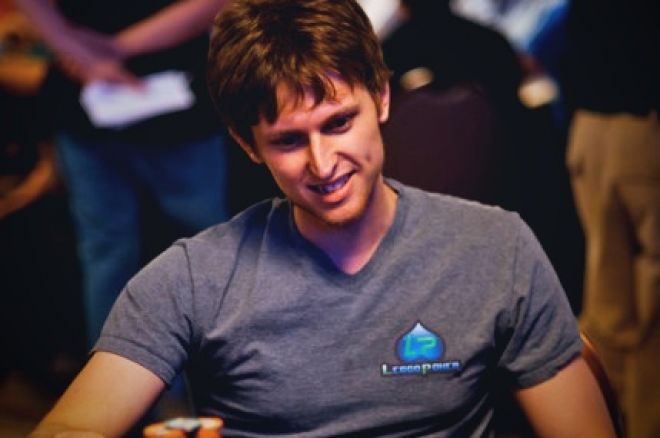 Aaron Jones is one of the most respected high-stakes cash-games players in the industry. He plays under the moniker "aejones" and consistently beats $25/$50 no-limit hold'em and higher. A video instructor for LeggoPoker, Jones is more than proficient at discussing poker concepts and answering tough strategy questions.
In the first of this two-part interview for the Strategy with Kristy podcast, Jones takes on poker theory questions sent in by listeners. Here is a snippet from the interview:
What is an underrated or unused stat in HEM that you use a lot or think is important?
For me, I think the biggest stat is "Won when saw flop." I think a lot of people would agree with me. I don't think this is something revolutionary, but if you combine the "Won when saw flop" stat with the VPIP stat, you can sort of tell how hard someone is trying to win pots.
For instance, in six-max, if someone's number is near or above 50, it's particularly high, especially if they're playing like 25 percent of hands. Whereas, if they are only play like 20 percent of hands, and their number is in the low 40s or below 40, that guy is basically just trying to flop three-of-a-kind. [Laughs] That's an exaggeration but it's someone who's playing quite a bit tighter. It's important because if you get check-raised on the turn by that player, you might want to just fold an overpair.
Whereas, if someone's number is high, over 50 or whatever, look for him to put in multiple barrels, look for him to be more aggressive postflop when he puts money in preflop. Basically, the guy is just trying to win pots more. That's probably the stat I default to if I want to decide if a guy is bluffing or not.
Whenever someone talks about online poker, six-max, or even using HUDs, it makes me miss online poker so much.
Yeah, the funny thing is that before Black Friday, I wasn't super ambitious when it came to playing poker. But man, once they took it away from me, it was just terrible that I couldn't just fire it up.
It's similar to when a girl likes you, you don't really care, but when she doesn't like you, you start liking her.
Exactly. I was actually thinking of making that reference myself, but I thought I'd just wind up making a bad analogy. I agree with you.
Tune in every week for new episodes of Strategy with Kristy. Feel free to send in questions, ideas or suggestions for the podcast to kristy@pokernews.com. Also remember to follow PokerNews on Twitter for up-to-the-minute news.