Strategy with Kristy: Eric Froelich Discusses Satellites and Staking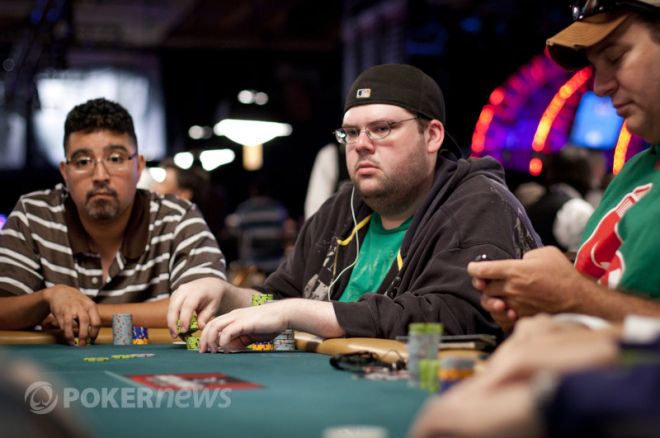 Eric Froehlich caught the attention of poker fans everywhere when he won his first World Series of Poker event in 2005, becoming the youngest player ever to win a bracelet. That record has since been beat, but he's gone on to accumulate more than $2.13 million in tournament winnings and another WSOP bracelet.
On the latest Strategy with Kristy podcast, Froehlich discusses satellite strategy as well as buying and selling pieces of players in an event. Host Kristy Arnett begins by asking Froehlich a question sent in by a listener which is, "What satellites have the best value?" Here is a snippet from the interview:
I've been asked this question a number of times. I don't think that any of them are specifically more plus-EV than another. It's kind of the same for players who are sit-and-go players. You play the buy-in that is most appropriate to your bankroll and maybe your skill level.
As you move up in buy-ins, you're going to face players who are better and who have typically made more money playing poker. These players are equipped to play the higher-variance high buy-ins and can take the swings.
You should be playing the buy-in that is most appropriate for you so that you don't feel like you're losing a ton of money when things don't go well. So, if you're playing a $50 satellite or a $200 satellite, you're going to be playing against similar competition, maybe slightly better players in the second one, but I think all of them are actually good value if that's a game that you're good at.
I think the sit-and-go's and satellites in general are just a skill set that people need to have. I think all of them will provide you with a lot of value. You just have to play within your bankroll.
Tune in every week for new episodes of Strategy with Kristy. Feel free to send in questions, ideas or suggestions for the podcast to kristy@pokernews.com. Also remember to follow PokerNews on Twitter for up-to-the-minute news.