Strategy with Kristy: Jared Tendler Discusses WSOP Mental Game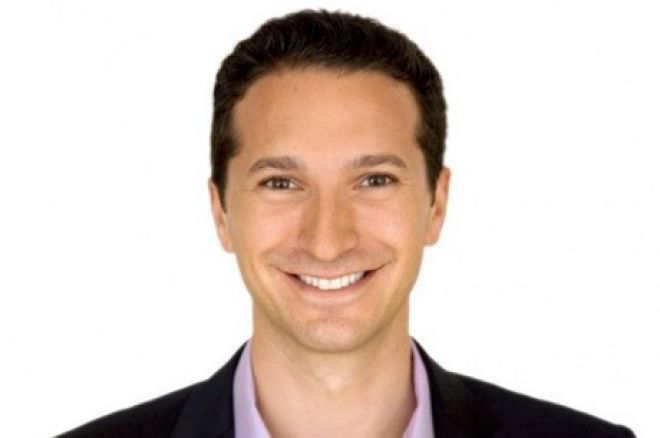 Author of the book, The Mental Game of Poker, Jared Tendler returns as a guest of the Strategy with Kristy podcast. This time, he discusses how the mental game specifically applies to the World Series of Poker grind, and also gives advice to host Kristy Arnett on how to control her nerves as she prepares to play her first WSOP Main Event.
Here is a snippet from the interview:
The first bit of advice I would tell you is to go to PokerNews.com and read an article I just wrote about managing pressure. There are several things you can do to really use pressure. If we look at any of the great performances in the sports arena, it's happened because it's been on a big stage. The ones who thrive under that kind of pressure are the ones who know how to use it to their advantage to fuel them to be in the zone. The ones who struggle are the ones who let the pressure expose weaknesses. Those weaknesses come out, and they are unprepared to deal with them. Then, chaos ensues, their game slips, and it becomes uncontrollable. You're going to be in the former category.
The first thing is to set some really clear goals. I think, especially given the internal/external motivational kind of things, we've got to set some very clear, process-oriented, quality goals where you are hyper focused on quality. You know what your tactical weaknesses are. You are prepared so that, if you feel a little bit of nerves, you can kind of play with your mental EV in a sense. Maybe you give up a little bit of edge early in the event to manage your emotions a little bit. Build some rhythm. Get into the flow a little bit.
It's hard because there's definitely going to be a lot of excitement. There's a lot of energy in the air when you get there. It's fun and you want to embrace that, but also don't want to come out so firing that you're unprepared for a tail off. Now, that tail off is going to happen at some point. Your energy is going to dip, and when it does, you need to recognize that and the weaknesses so you can pounce on them and say, "Wait a minute. OK, so I'm not quite sharp. I know that when I'm not sharp, I might start like, looking for action." So, you put two and two together and realize, "Oh, I might be looking for action. I might be a little off. Let me take a step back and go through my decision-making routine to figure out if this really is a profitable spot.
Tune in every week for new episodes of Strategy with Kristy. Feel free to send in questions, ideas or suggestions for the podcast to kristy@pokernews.com. Also remember to follow PokerNews on Twitter for up-to-the-minute news.