Strategy with Kristy: Reid Young Discusses Out-of-Position Floats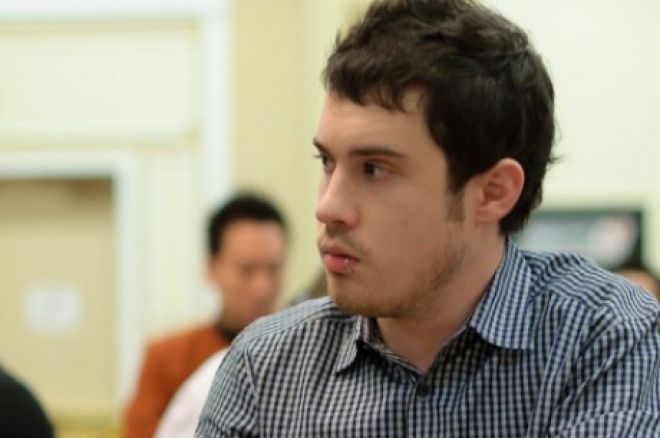 Reid Young, author of The Blue Book of Poker and founder of an up-and-comping training site called Transform Poker, returns to the Strategy with Kristy podcast this week. The two discuss a couple of topics featured on the Transform Poker YouTube Channel.
The first topic is floating out of position. Young explores what hands need to be added to our check-calling range in order to protect ourselves from being exploited on turn scare cards.
Here is a snippet from the interview:
When we're talking about unexploitive check-calls, what that means is that we are taking a ton of different things into account when we decide what we're going to do when you check all the flop. In this example, a player in the cutoff raises, and we call out of the big blind. The flop is eight-four-three rainbow. When you check-call this flop, obviously sometimes you've hit the flop. You could have a hand like five-four suited, ace-two, or even an eight. With any of those hands, pretty much anyone is going to continue with in some way, be it a check-call, a check-raise, or a lead into the preflop raiser. Those are standard options most competent players consider nowadays. But, what a lot of people don't realize is that when, especially with a low board like this, if you don't float out of position with some kind of seemingly odd hands like night-ten suited, then there are a lot of turns that can come that you're check-folding far too often on. If I fold 95 percent of the time on a jack turn just because it's one of the ultimate scare cards, you can be exploited if you're not careful. I think you need to add more than just ace-highs to your out-of-position floats. That's basically the theme of this video.
Music
"I Can" by Nas — God's Son©
Tune in every week for new episodes of Strategy with Kristy. Feel free to send in questions, ideas or suggestions for the podcast to kristy@pokernews.com. Also remember to follow Kristy Arnett and PokerNews on Twitter for up-to-the-minute news.