Aweida and Rule Out; Wu and Reinbold In

Level 5 : 300-500, 500 ante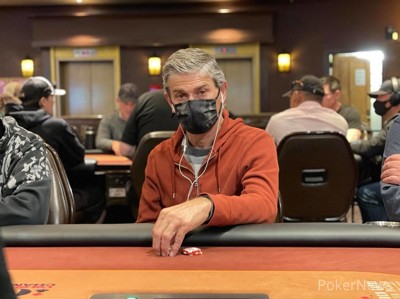 "Alternate seat on Table 9!" was overheard from the dealer as Sammy Aweida found himself becoming the second player eliminated in the day. According to tablemates Jason Welch and Vincent Griboski, Aweida got his stack of around 16,000 in preflop over a few limpers and saw Griboski give him action behind.
Sammy Aweida:

Vincent GriboskI:
Aweida, who earned his seat via a top-five finish in the CPC Points Leader Board, was unable to hit a three outer on the runout and was knocked out as a result. Sherman Wu then took the vacant seat, becoming the 27th player to enter the tournament.
Moments later, Steven Rule was eliminated on Table 8 as well, with Zachary Reinbold filling his seat to take the field up to 28.