Clock Raise from Agerskov

Level 3 : 150-300, 25 ante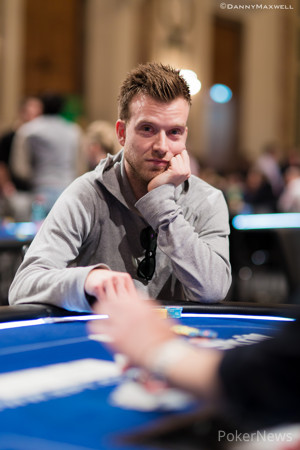 There was a bet of 2,400 in from of Rasmus Agerskov and Dominik Nitsche had raised from the big blind to 5,500. Agerskov thought for a long time. Too long as it turns out as the clock was called and the countdown began. Thirty seconds in Agerskov made a raise to 12,100 and Nitsche made the call to see the flop.
Nitsche quickly checked and after a short pause Agerskov bet 8,400. Nitsche made the call and they saw turn card
. Again Nitsche checked and when Agerskov made a bet of 14,100 he mucked his cards.