Shots or Pots with Telker?

Level 8 : 300-600, 75 ante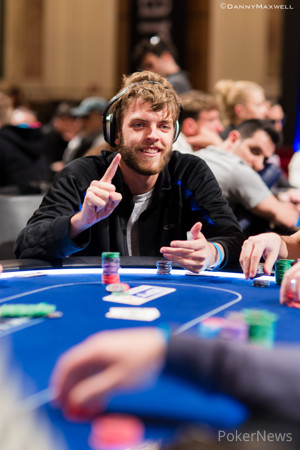 Michael Telker had just ordered three tequilas with the last of the money on him and was goading Dominik Nitsche to do a shot when they arrived. Nitsche was emphatic that he wasn't doing one. Telker opened for 2,000 and it folded to Nitsche in the big blind. He would play a pot with him though and made the call.
The flop was
. Nitsche checked and Telker made a bet of 2,050 which Nitsche raised to 5,700. Telker made the call and they saw a turn card
. Both players checked and when the
fell on the river Nitsche bet 8,000. Telker showed the
and mucked his cards. Nitsche showed the
and stacked the chips.