Team France vs. Team Russia: Tedeschi Eliminated by Filatov

Level 1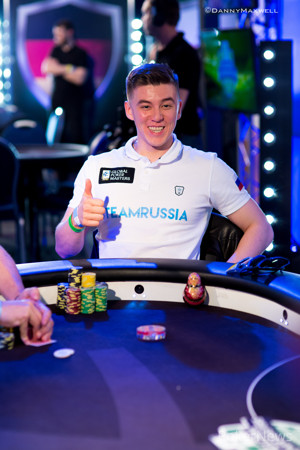 Team France is now officially in trouble, as Paul Tedeschi just lost against Anatoly Filatov. France has now lost two matches and the pressure is now on Sylvain Loosli who's playing against Vladimir Troyanovskiy.
On the final hand of the match Tedeschi was all in before the flop for 12,550 and Filatov had him dominated.
Filatov:

Tedeschi:
Filatov put his sunglasses on before the dealer brought out the flop and said, "If the seven comes you will not see how I cry," and everybody watching cracked up laughing.
The flop brought
and Filatov maintained his lead.
"Let me take a selfie," Filatov joked, as he took a selfie with the board in the background when the dealer put the
on the turn.
The river was the
and that secured another win for Team Russia against Team France.