PokerStars LIVE Macau Is In the Center of the Asian Poker Boom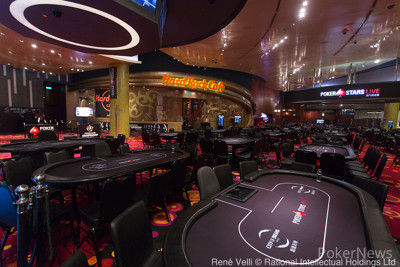 There are just three PokerStars LIVE poker rooms in the world: Hippodrome, Manila, and Macau.
While most of the world knows PokerStars as the world's largest online poker site, they are carving their way into the brick-and-mortar poker realm with these three locations, the latter of which is where PokerStars Championship Macau is being held for the next week.
"Our focus is really just the live events. For our team, we're not looking at the online portion. Of course it's PokerStars-branded and most people, especially outside of Asia, clearly make that connection with the online, but not so much out here. They may not know that it's an online brand."
That's Fred Leung, Senior Marketing and Business Development Manager for Live Poker Events in Asia.
"You can just put 'PokerStars dude'," he joked as he had to think to recall his official title.
The PokerStars LIVE room in Macau is inside the incredible City of Dreams complex and has been in operation since May of 2008.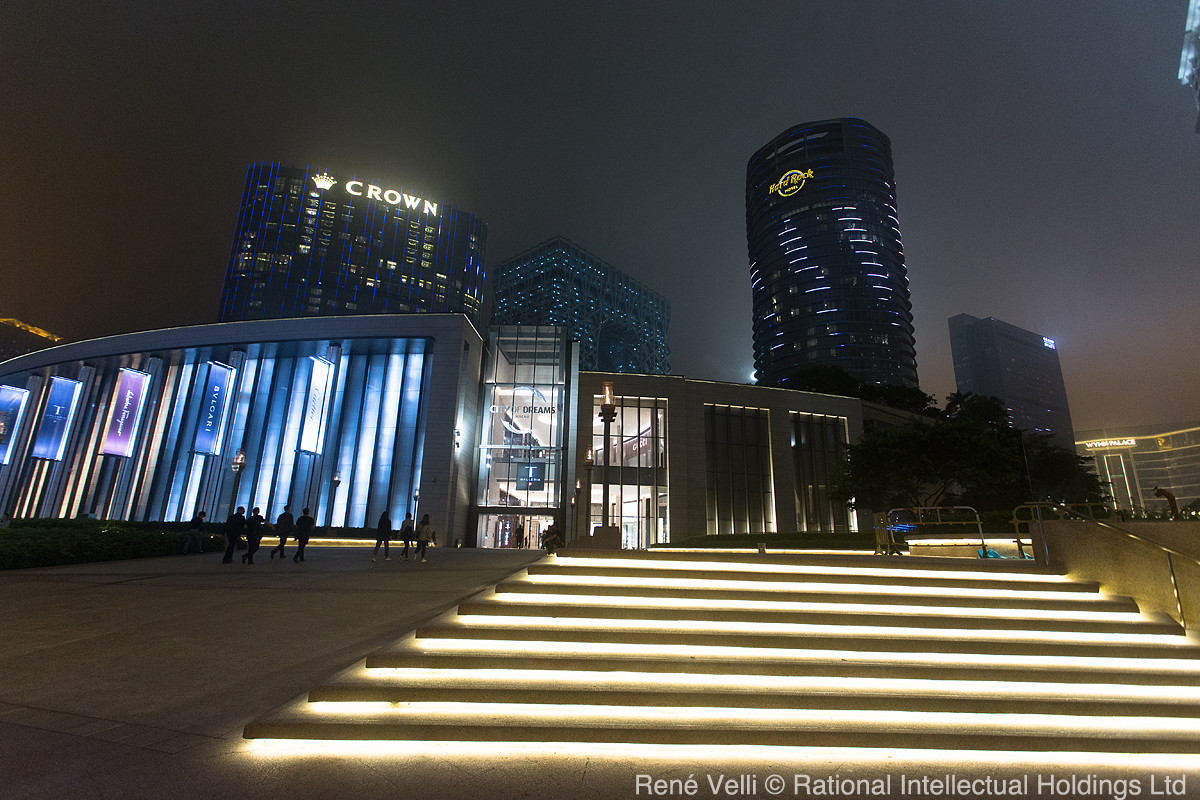 The 24-hour poker room has four permanent cash-game tables and five tournament tables, though many more tables are rolled in for events like this PokerStars Championship.
"There's a special event every single month, if not more than one," Leung explained.
The Asia Championship of Poker is held in this room, as is the Macau Poker Cup, often referred to as the Red Dragon which is the name of the series' Main Event.
"It's the best place for tournaments in Asia, arguably Asia-Pacific if you just take away the Aussie Millions. That's one standout from Australia."
And it's a poker room for every kind of player. "We have a HK$2,000 Main Event, HK$5,000, HK$15,000, this one's HK$40,000, and the ACOP is HK$100,000," Leung said.
He's enthusiastic about the poker room's role in Asian poker despite the headlines of Macau seeing a drop in gambling revenues recently, causing some cries of alarm.
"Macau has been on the decline, especially in the last year," Leung admitted. "But you're talking about the one percent of one percent people. The sheer volume hasn't changed very much. It's really the guys who are betting hundreds of millions of dollars — you might be talking about 50 people — but if those 50 guys don't show up, it makes double-digit profit differences.
"Poker is still on its way up — especially tournament poker. The game is just emerging."
He recalls the 2008 Macau Poker Cup Main Event which he played. There were just 33 players.
"That exact same tournament, we just ran in February, had over 1,200 players. It's still a freezeout. There's no reentry. Which gives you a sense of how far we've come."
Macau is the world's gambling capital, surpassing even Las Vegas in gambling revenue. For people who've never been to Macau and are more familiar with America's Sin City, it's easy to think of it as Asia's Vegas, but Leung points out some differences.
"It's probably an easy way for people to describe it. Certain things are in parallel. It's probably better described as 1960s Las Vegas with the inclusion of more modern things. In 1960s Vegas, people really came there to gamble. You didn't have all these shows and other forms of entertainment. Macau is barely touching the tip of the iceberg there."
Like Vegas, it's a gambling destination where nearly everyone you see is from somewhere else. "There's about 600,000 people in Macau now but they have like 25 million annual visitors. So the money's all coming from outside Macau." A glance around the field in this HK$400,000 Super High Roller confirms this fact as some of the best poker players from North America, Europe, and Asia fill the tables.
This is poker done the PokerStars way in one of only three permanent PokerStars poker rooms in the world.