The Biggest Pot of the Super High Roller Cash Game Thus Far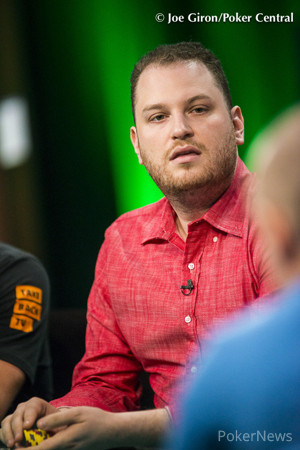 The largest pot of the Super High Roller Cash Game thus far just went down.
It began when Andrew Robl raised to $2,400 and Daniel Colman three-bet to $8,500 from the cutoff. Scott Seiver then four-bet to $24,000 from the button, Robl folded, and Colman five-bet to $70,000. Seiver called, the flop came down
, and Colman bet $50,000. Seiver called and the bet $120,000 after Colman checked the
turn.
Colman made the call, and then checked for a second time when the
completed the board on the river. Seiver took his time before moving all in, which was effectively a bet of $343,000 as that's the amount Colman had backed.
Colman was feeling the pressure and hit the tank.
"Kings?" he asked aloud. "I have aces. You wouldn't play ace-king like that."
Colman seemed a bit tortured, but eventually released his hand, which allowed Seiver to chip up to $865,000!