Julien Robert Chip Leading With 22 players left
Level 22 : 8,000/16,000, 2,000 ante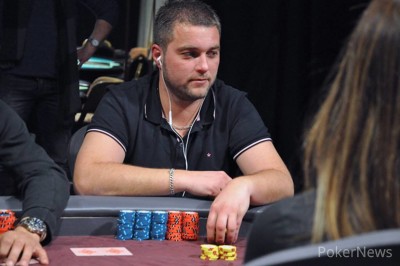 Frenchman Julien Robert is the chip leader after Day 2 of the 2019 WSOP International Circuit Marrakech Main Event. Robert bagged 1,575,000 but he is very closely followed by Isabel Baltazar with 1,541,000 in her bag. Hassan Fares completes the top three with a stack of 1,296,000. They will return to Casino de Marrakech tomorrow at 1 p.m. to battle it out for the grand prize of 1,500,000 MAD (approx. €138,000) and the coveted WSOP gold ring.
The day started with a bang as the field went from 188 players to less than 150 within the first level. Baltazar, who finished second in chips, won a big three-way all-in at the end of the first level when she got it in with pocket aces. She covered both of her opponents who were playing pocket kings and pocket queens. The board ran out clean for Baltazar who scooped up the 420,000 pot to become the early chip leader of the tournament.
The prize money was announced and the first place prize sits at a very pretty 1,500,000 MAD (approx. €138,000). A total of 63 players would end up cashing the tournament, but not everyone made it to that point. A couple of the players who got eliminated before they reached the money include [Removed:226], WSOP circuit ring winner Evangelos Bechrakis, Alexander Zeligman, Serdar Demircan, Isabelle Pellegrino, Colin Lovelock, and Ka Kwan Lau. They all missed out on the min cash of 28,000 MAD (approx. €2,580).
End-of-day chip leader Robert ran over his entire table before the bubble, propelling himself to the chip lead and a stack of over one million chips. It was Robert who ended up bursting the bubble. There were two all-in situations in the first hand of hand-for-hand play and the first player managed to double up. Robert was involved in the other all-in where he put Alamo Lopez at risk of elimination with ace-queen. Lopez had pocket jacks and he saw a very safe seven-deuce-seven flop appear on the table. The turn, however, was an ace and Lopez was drawing to two outs to survive on the bubble. The river was a complete brick and Lopez was eliminated by Robert.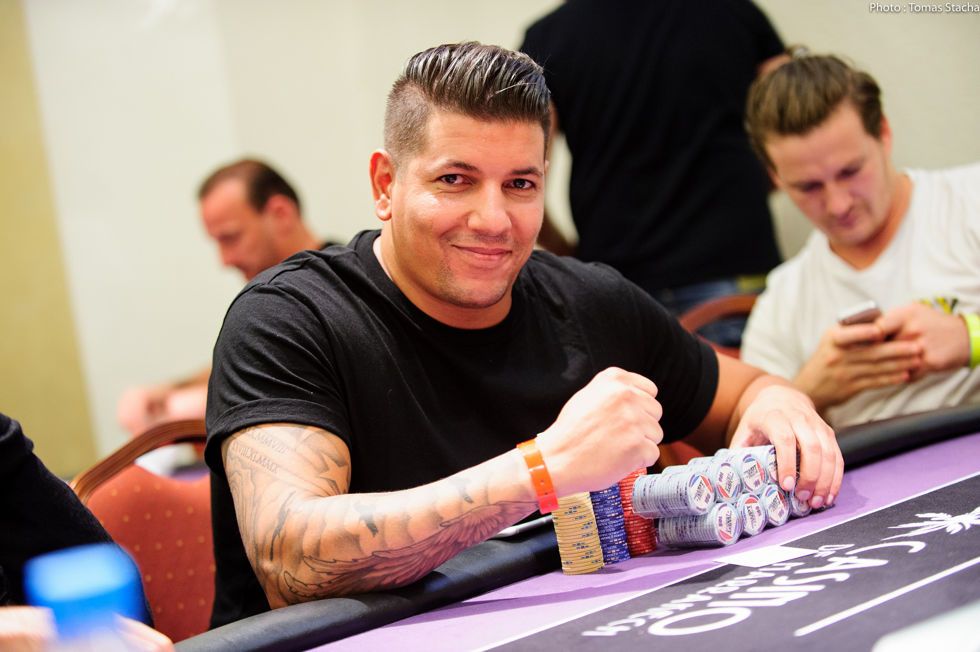 Robert had lost his chip lead soon after and it was Kamel Atoui in the lead. Both players were battling back and forth for the chip lead and every hand could make a difference with the style of poker that they were playing. Atoui ended the day with 1,000,000 in chips and is sitting pretty in sixth position. Others were less fortunate. Barny Boatman (62nd - 28,000 MAD) busted as soon as the money was reached. Anas Tadini busted in 55th place, cashing for 30,000 MAD (approx. €2,760), and both of the Day 1 chip leaders also didn't manage to make Day 3. Achille Voltolina busted in 39th and Fernando Pons busted in 38th. Both cashing for 35,000 MAD (approx. €3,220).
Players that did make Day 3 include Pierre Antoine Quignard (742,000), Sonny Franco (589,000), and ex-football player Jimmy Kebe (314,000). Another player that made Day 3 is Nicolas Pacifico. Pacifico normally works as a dealer and as a part of the floor staff at tournaments, but at this tournament, he is on the other side of the table. Pacifico bagged a stack of 633,000 and can prove tomorrow that he can not just deal cards, but also play.
Seat Draw
| Table 1 | Name | Table 2 | Name | Table 3 | Name |
| --- | --- | --- | --- | --- | --- |
| 1 | [Removed:335] | 1 | Nicolas Pacifico | 1 | Cheva |
| 2 | Kamel Atoui | 2 | Edoardo Mortera | 2 | Ramon Sol |
| 3 | Abdelhamid El Khayati | 3 | Alexis Ibbarola | 3 | Jimmy Kebe |
| 4 | Julien Robert | 4 | Mouloud | 4 | Steve Berdah |
| 5 | Isabel Baltazar | 5 | Hassan Fares | 5 | Najib Bennis |
| 6 | Pierre Antoine Quignard | 6 | --- | 6 | --- |
| 7 | [Removed:69] | 7 | Ibrahim Kiriakus | 7 | Eric Rabut |
| 8 | VPA | 8 | Sonny Franco | 8 | Olivier Paris |
The remaining 22 players will continue tomorrow, January 20th, at 1 p.m. local time and they will play down to a winner. They will start in level 23 (10,000/20,000 - ante 3,000). PokerNews will report right out of the Es Saadi Marrakech Resort - Palace until a winner is crowned.