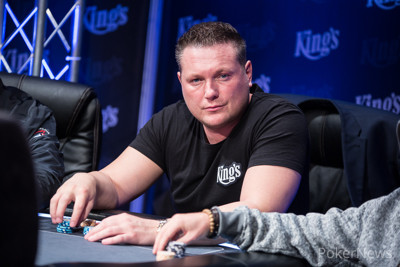 Artur Schreiner raised to 6,000 from early position and Jan-Peter Jachtmann flat-called on the button. Jachtmann checked and then called when Schreiner got his stack in after the flop
.
Schreiner:
for top pair
Jachtmann:
for two pair
The
on the turn gave Schreiner an open-ended straight draw, however Jachtmann filled up to a full house with the
river. Schreiner hit the rail and Jachtmann recovered the losses from earlier.