Event #54: $1,500 Razz
Day: 3
Event #54: $1,500 Razz
Day 3 Completed
Level 30 : 100,000/200,000, 20,000 ante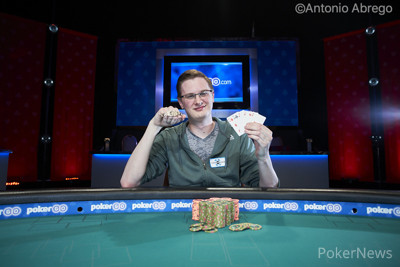 Kevin Gerhart eliminated the last five players and six in total at the final table of Event #54: $1,500 Razz to win $119,054 in prize money and his first WSOP gold bracelet.
Gerhart topped a field of 363 players to take home the top prize, defeating Brazilian Sergio Braga heads-up after a rollercoaster final table.
After three final tables in as many nights, Braga's rail was the latest of many Brazilian final table rails at this year's WSOP. It's been a record-breaking summer for Brazilian poker that has seen them reach ten final tables - beating the record of eight set last year - and take home two bracelets. But the plaudits go to Gerhart, who managed to navigate a tough final table that included 2019 bracelet winners Robert Campbell and Scott Clements to take down the tournament.
Final Standings
| Place | Name | Country | Payout |
| --- | --- | --- | --- |
| 1 | Kevin Gerhart | United States | $119,054 |
| 2 | Sergio Braga | Brazil | $73,577 |
| 3 | Joseph Hoffman | United States | $49,762 |
| 4 | Andres Korn | Argentina | $34,352 |
| 5 | Jean Said | Senegal | $24,216 |
| 6 | Scott Clements | United States | $17,440 |
| 7 | Robert Campbell | Australia | $12,837 |
| 8 | Grzegorz Wyraz | Poland | $9,663 |
| 9 | Christopher Kusha | United States | $7,441 |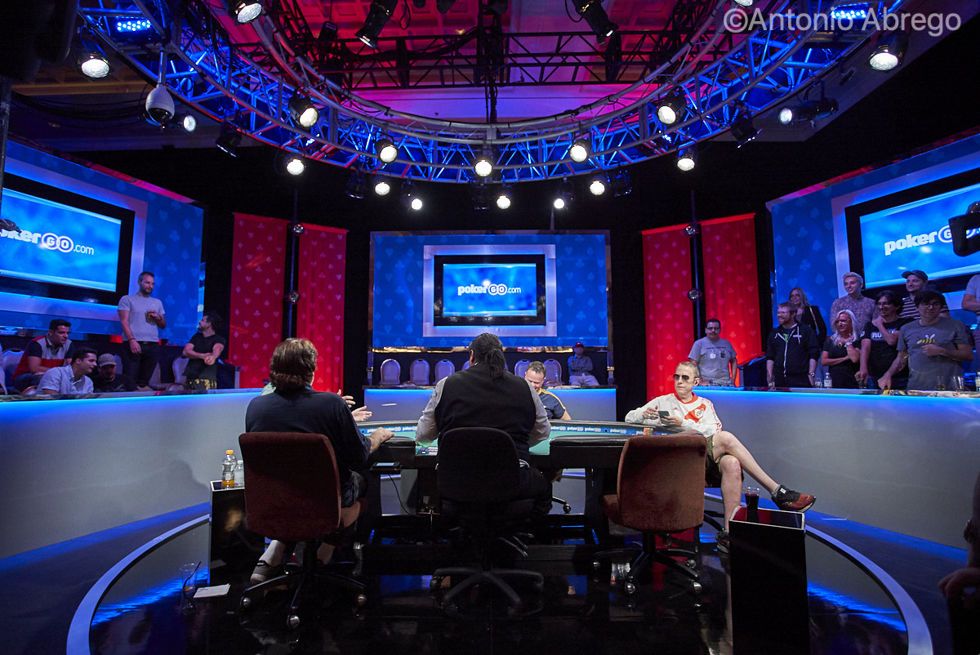 A Day of Firsts
"First razz tournament, first bracelet," Gerhart told PokerNews shortly after securing victory. "I mean I've played a bunch of other tournaments with razz, but this is the first razz tournament [at the WSOP]."
"I felt great the entire time. There were three other tough players at the final table and they got knocked out early. I felt like it was my tournament to win or lose at that point."
So what's next for the WSOP's latest bracelet winner?
"I don't know what's next I'll have to look at the schedule. This is my eight cash of the summer and my third Day 3. So whatever's next is what I'm in," Gerhart paused. "The $10,000 Razz, maybe."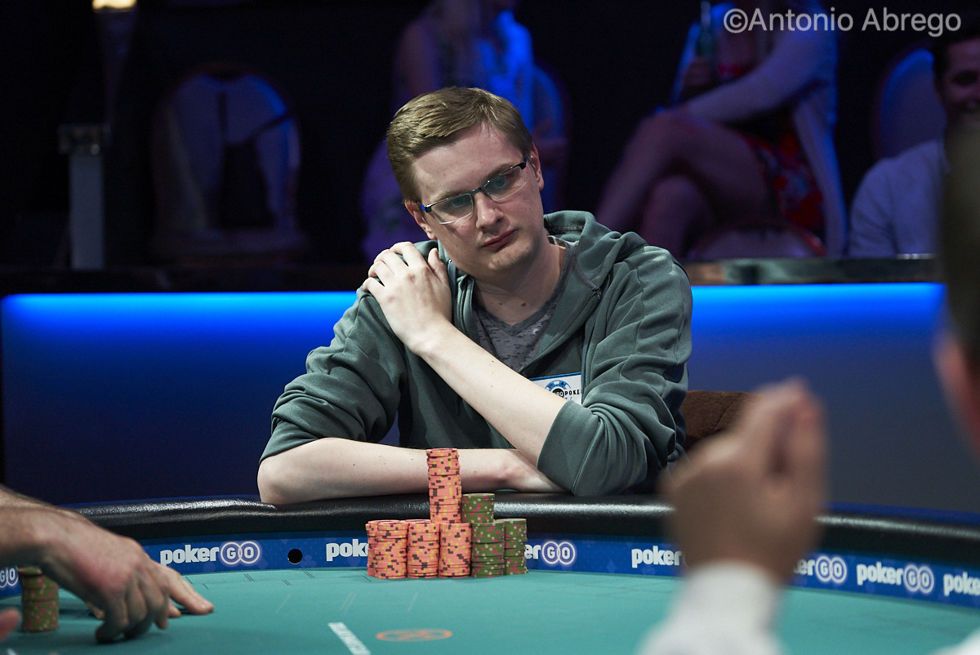 Final Day Recap
It didn't take long on the final day's play to get down to a final table. Gary Benson (15th - $3,919), Jennifer Tilly (12th - $5,866) and Mike Ross (11th - $5,866) all hit the rail as Brazilian Sergio Braga lead the final nine players.
The final table was a rollercoaster. Short stack Christopher Kusha was the first elimination, sent to the rail by Robert Campbell with Campbell, Scott Clements, Jean Said and Kevin Gerhart each trying to gain a decisive chip lead but nearly always tumbled back through the pack.
Gerhart looked the most likely, and after he eliminated Grzegorz Wyraz he moved to top spot in the chip counts.
Two players at the final table were looking for their second bracelet of the summer. Robert Campbell won the $1,500 2-7 Triple Draw Lowball for $144,027, while Scott Clements took down the $1,500 Dealers Choice event for $144,957.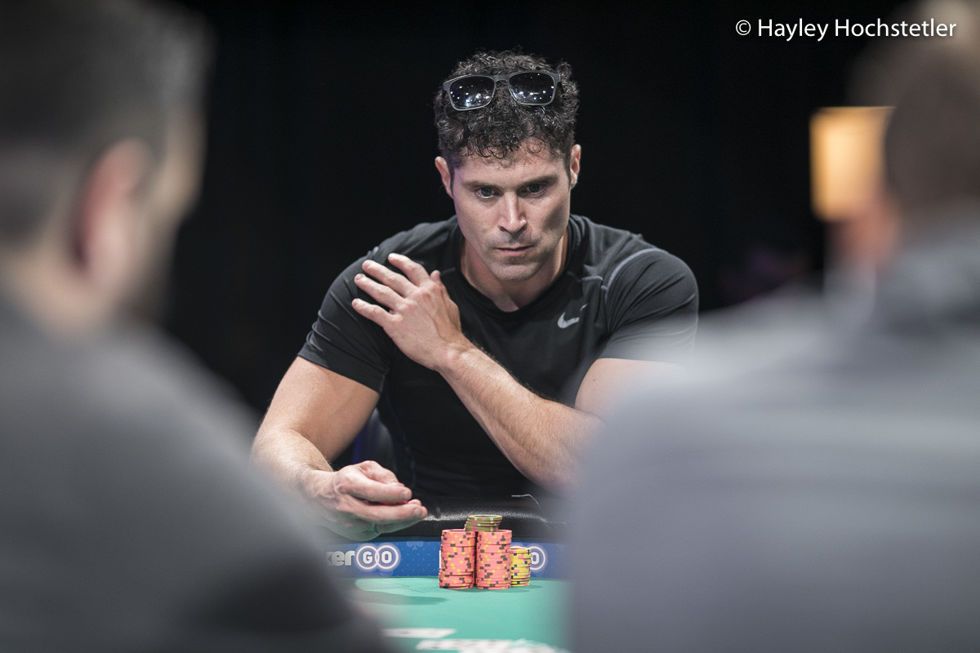 However, the pair were eliminated in seventh and sixth respectively either side of the dinner break, both by Gerhart who tightened his grip on the chip lead. Afterwards, Gerhart said that once Clements was eliminated, "Scott's aggressive nature definitely hindered the rest of the tournament and their ability to play, so when he got knocked out I felt like I was the best player left and I just needed to take this down."
Said was second in chips at the dinner break, but the tumultuous nature of Razz took its tole and he was also sent to the rail by Gerhart.
With half the chips in play, Gerhart was in control. He added the elimination of Andres Korn in fourth and looked like walking to the title. However, Braga doubled through him and Joseph Hoffman stuck around to keep things uncertain short-handed.
But when Hoffman was sent to the rail in third, Gerhart held a commanding chip lead against Braga. The Brazilian, buoyed by a raucous partisan rail doubled numerous times but remained short after all of them.
"To win a poker tournament you have to run hotter than the sun. I still can't believe it's over. I had [Braga] all in three times and he doubled up all three times. On the fourth one, he called it off incorrectly and that was it."
"I'm one of the elites now with a bracelet," said Gerhart. "My goal this summer was to make a final table. And then at my first final table, to win a bracelet...that's unreal."
Kevin Gerhart will have plenty more chances to win another WSOP bracelet this summer and become the only player to win a second bracelet at this 50th annual World Series of Poker as things stand. The PokerNews team will bring you updates from every bracelet event throughout the summer.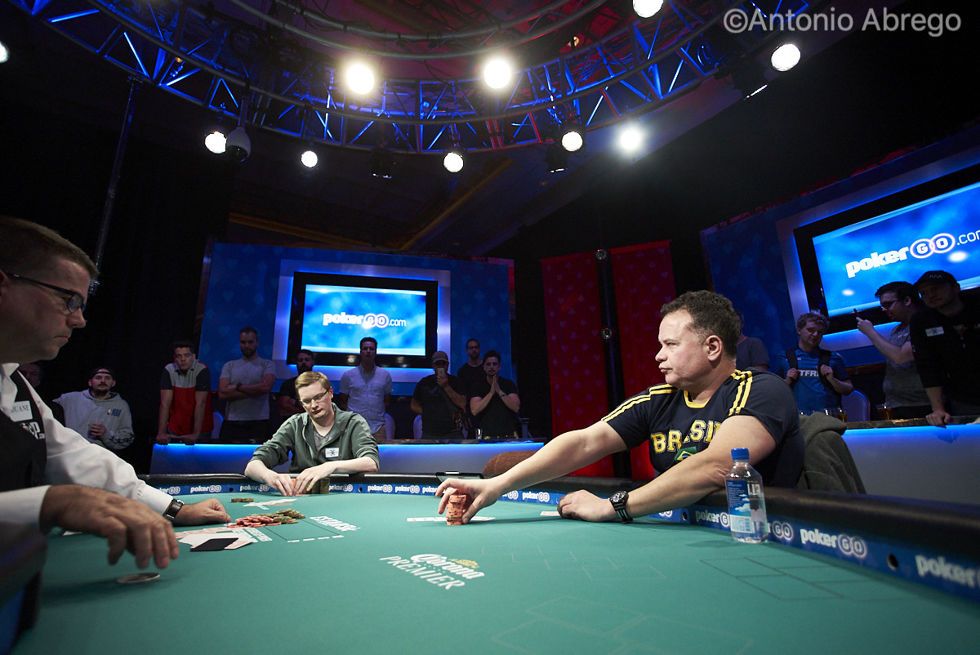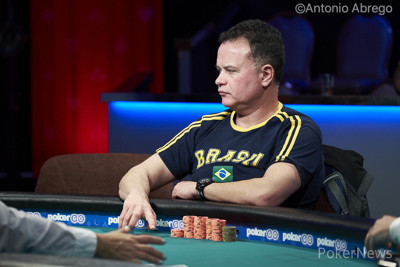 Sergio Braga:
/
/

Kevin Gerhart:
/
/
Sergio Braga brought in and put 30,000 in front of him and Kevin Gerhart just called. They got each other's cards on fourth street and both players checked this time. Braga bet 200,000 on fifth and he was called by Gerhart.
Gerhart led out on sixth when he got the lead and he was called. Braga had less than a big bet behind.
Gerhart bet another time on seventh to put the Brazilian player all in. He tanked for a minute before calling and Gerhart showed
for a sixty-five and he got up from his chair because he knew he won the bracelet when Braga showed
.
Braga was eliminated in 2nd place for $73,577 and Gerhart takes home his first WSOP gold bracelet and $119,054.
Level: 30
Limits: 100,000/200,000
Ante: 20,000
Kevin Gerhart:
/
/

Sergio Braga:
/
/
It was all in on third street and by sixth street Kevin Gerhart had made a queen against the queen-jack of Braga.
Braga improved to a jack-six on the
seventh street, and Gerhart could improve also. However, he paired his
and Braga doubled his 310,000 stack.
Sergio Braga lost a pot to Kevin Gerhart and was left with 1,5 big bets but he just managed to double up. Braga ended up with
for a ten-six and Gerhart caught
.
Braga is now at 500,000 which is roughly three big bets.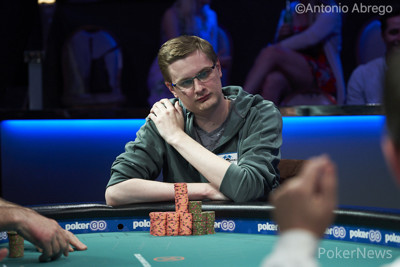 Kevin Gerhart:
/
/

Sergio Braga:
/
/
Kevin Gerhart has had the highest card most of the times and he had to bring in most of the times. This time he brought in with a jack and Sergio Braga completed with a seven.
Braga continued to bet every single street and Gerhart kept calling every single street. The only street that Braga checked on was seventh. Gerhart bet on seventh and he was called by the Brazilian.
Gerhart tabled
for an eighty-six and his opponent mucked.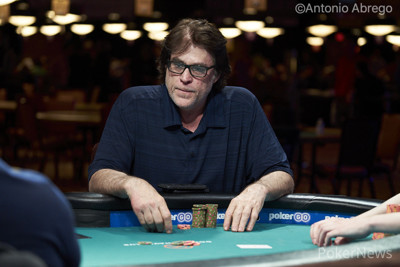 Joseph Hoffman:
/
/

Kevin Gerhart:
/
/
Joseph Hoffman completed and Kevin Gerhart called. Gerhart bet on fourth street and got called. Gerhart bet on fifth street and Hoffman raised all in. Gerhart called.
Hoffman held an eight-six draw against the eight-seven draw of Gerhart. Both players made their draw on sixth street. Hoffman failed to improve on the
seventh street and Gerhart would need to catch a five, six or ace to make a seven.
"We got it," he said aloud as he peeled the
and sent Hoffman to the rail in third place.
Joseph Hoffman:
/
/

Kevin Gerhart:
/
/
Joseph Hoffman completed and called a raise from Kevin Gerhart. Gerhart bet on fourth street and Hoffman called. Hoffman check-called on fifth street and bet on sixth street.
Hoffman called and the pair checked seventh street. Gerhart showed [jhx8x2x] and won the pot.
The players are mostly passing around the chips and pots are kept small. Joseph Hoffman has been pulling the short straw so far. He lost a pot where Kevin Gerhart hit the perfect card on seventh street to beat Hoffman.