Chris Ferguson:
/
- fold
Dan Zack:
/
/

Daniel Negreanu:
/
/
Chris Ferguson completed, Dan Zack called and Daniel Negreanu raised. Ferguson and Zack called.
Negreanu bet with the best board on fourth, Ferguson folded and Zack called.
Zack took the on-board lead on fifth and bet. Negreanu called, then check-called Zack's bet on sixth. Both players checked on seventh.
"You hit all my aces," said Negreanu, who showed
for a jack-five.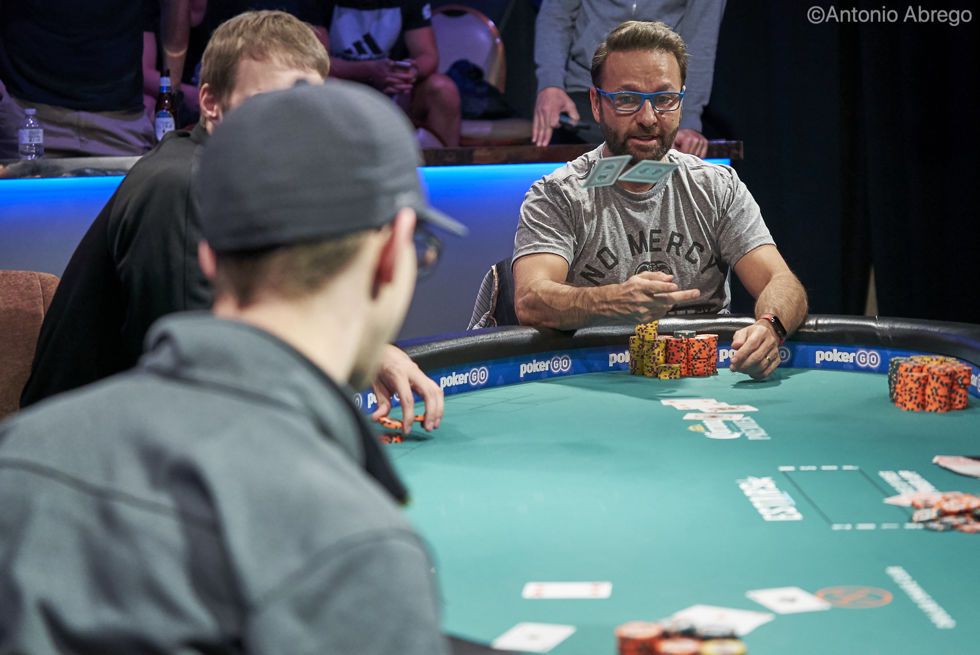 Zack showed
for a ten-seven to win the pot.