12 Best Big Time Gaming Slots to Play Online

Ruta Rimkiene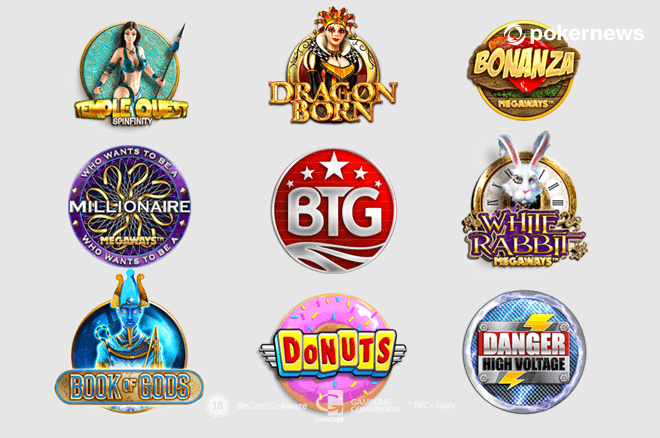 This article contains 12 reviews of the best Big Time Gaming Slots (BTG)
All of the games featured on this list are available online for free
Given the impressive popularity of the review of the Who Wants to Be a Millionaire online game we published here on PokerNews, I decided to go deeper and introduce you to some more (great) Slot machines by Big Time Gaming.
Before that, however, I think that you should meet the game supplier itself.
In short, Big Time Gaming is an Australian company that specializes in online Slot machines and Scratch Cards.
As safety is an important part of BTG's identity, this developer has three gaming licenses. These are issued by Gibraltar, British Columbia, and Alderney Gambling Control Commission.
Online players know Big Time Gaming Slots for their high volatility, colorful graphics, and their high Return to Player (RTP) index.
What's more, each and every game by Big Time Gaming comes with a unique theme or a unique angle and is accompanied by high-quality soundtracks and generous bonuses.
In this article, you find 12 of the most popular Slots ever created by Big Time Gaming.
There are many more Slot machine games by BTG, of course - but that would be simply too much for one day.
Here on PokerNews you can find an in-depth review of the White Rabbit Slot, one of the most played games by BTG.
Don't miss it!
Play the Best Big Time Gaming Slots in 2019
Below, you find 12 short reviews of the most popular BTG's video Slots.
Each Slot comes with a free demo version that lets you enjoy the game with no real money involved.
However, if you decide you want to try out your luck for real - feel free to play these Slots with a Casino bonus.
To know what offer is available to you, just click on any of the green button below; the bonus amount will appear on the screen right away.
Who Wants to Be a Millionaire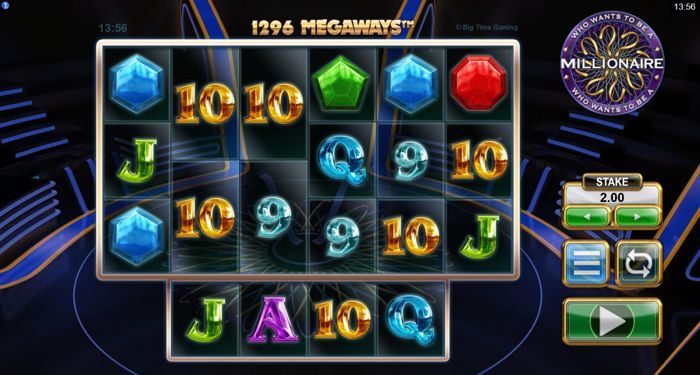 The title of this Big Time Gaming Slot is just perfect for a Casino game.
As you guessed, this game is based the insanely popular TV game show that goes by the same name.
The Slot features the iconic logo and the music that glued millions to the TV screen back in the day.
However, nostalgia is not the only reason to play it. Here's a few more:
Up to 117,649 megaways to win
The extra reel below the reels 2, 3, 4, and five for more combos
Up to 8 free spins when you collect Scatters
Also, each winning combination explodes and lets you get new lucky combinations.
Bonanza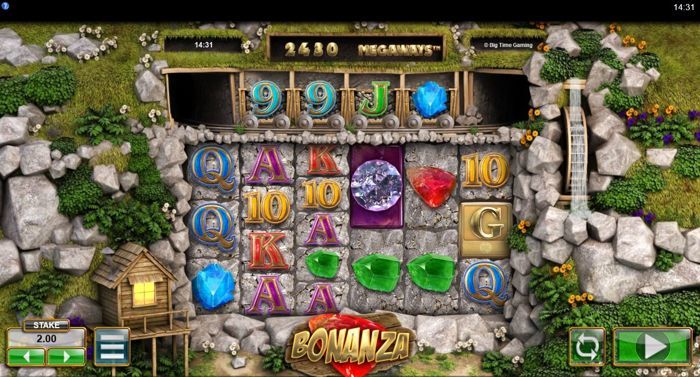 Based on the same gameplay the Who Wants to Be a Millionaire games is built on, the Bonanza Slots does not have any paylines.
Instead, the game gives you up to 117,649 ways to win with every single spin.
And here are some more facts you should know about this Big Time Gaming Slots:
When you collect four Gold Scatters, you get 12 free spins
Each additional Scatter gives you 5 more spins
The free spins come with an unlimited win multiplier
Play the free version of Bonanza to get acquainted to all the bonus features - there are many!
Vegas Dreams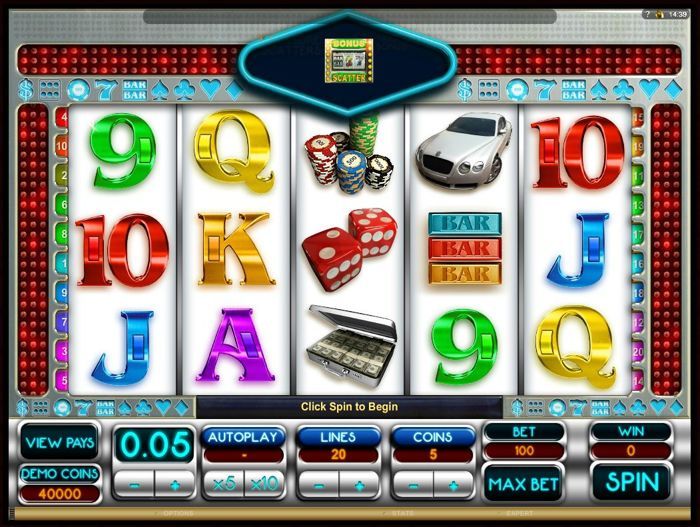 Every good list of Slot machines should include one Vegas-themed Casino game.
This time, it's Vegas Dreams - a Slot that will introduce you to the best side of the life in Las Vegas.
If you are a gambler, of course.
Suitcases full of money, poker chips, fruit Slots, dice, and many other Casino-related images spin on the brightly-colored reels, inviting you to join the fun.
You can call this game a traditional Slot machine. It has five reels, three lines, and 20 paylines - just like the majority of Slots at land-based Casinos.
P.S. The RTP of Vegas Dreams is 97 percent - one of the best ones on this list!
Temple of Fortune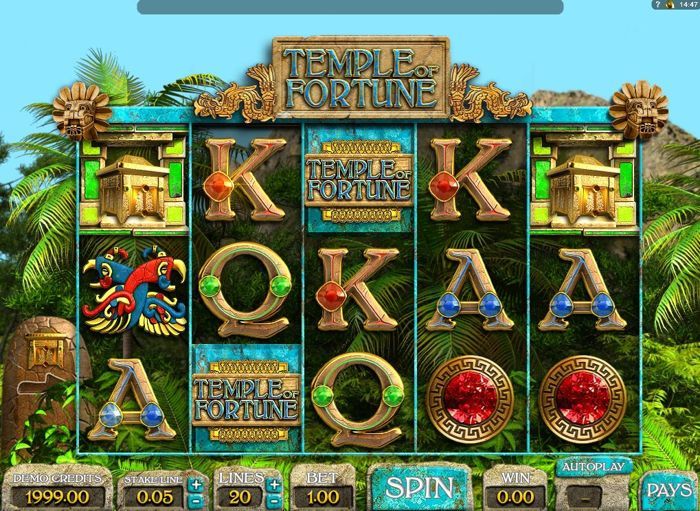 Released back in 2015, Temple of Fortune by Big Time Gaming is a beautiful Mayan-themed online Slot.
However, the looks is not the only thing that sets this real money game apart.
Temple of Fortune is extremely versatile when it comes to betting. The bets start at the bare minimum of 0.01 and go up to 10.
Just keep in mind that in order to bet 0.01, you have to choose only one line. The minimum bet for all 20 is 0.20.
What I also like about this Slot are its three Scatters, each one of them offering a different bonus feature.
Gold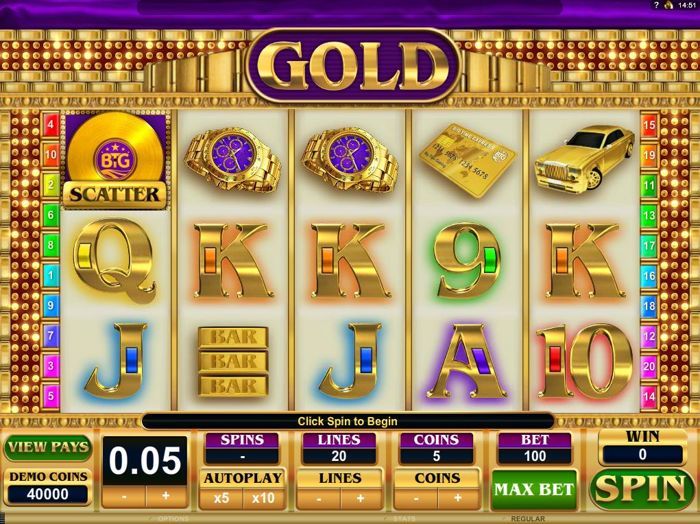 If I had to make a list of Slot machines with the best music, I'd definitely include Gold.
This Big Time Gaming video Slot has an expressive soundtrack that compensates for its rather plain visuals. Just open the free version of the game and give it a listen.
Now, even though I do think that this Slot isn't the best one when it comes to looks, the images on the reels are quite pleasant to look at - thanks to their golden appearance.
Also, the bonus features are worth your attention here. That's because you can win up to 180 free spins if you manage to re-trigger the bonus.
By the way, all the wins you get from free spins are doubled - just something to keep in mind when you choose the Slot to play.
Viking Quest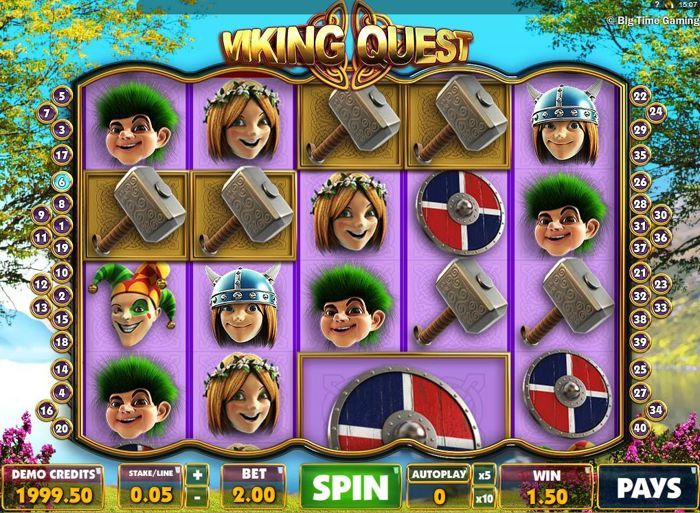 The Viking Quest Slot by Big Time Gaming is one of those Slot machines that include mega icons - giant symbols that cover up to four icon positions.
The best thing about them is not only a bigger chance for a winning combination. Sometimes, a mega icon can create a win itself, if it lands in the right place.
You should also play Vikings Quest for its Gone Fishing feature, which can give you some giant multipliers.
Temple Quest
Temple Quest is another Big Time Gaming Slot machine with mega icons.
It also has the unique Treasure Temple feature, which is triggered when you land the giant Princess Scatter.
Here's how it works:
You get one key for every icon that the Scatter covers. It is possible to collect up to 16 keys at the time.
And here's the best part. Every key gives you a multiplier that goes up to x4,000 your line bet.
Lucky Streak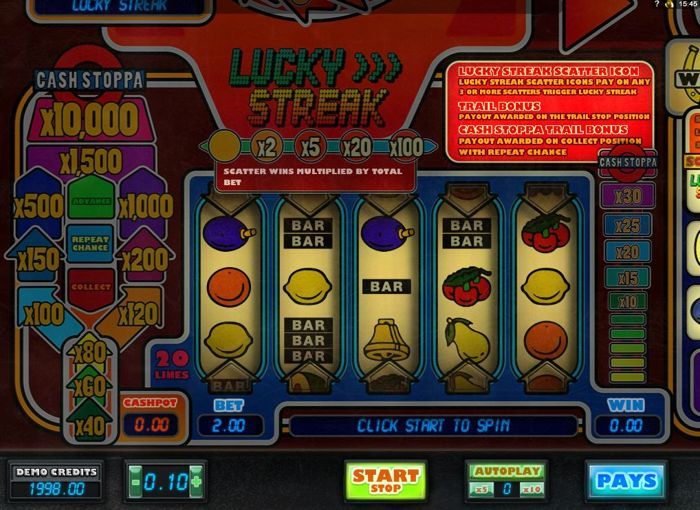 The Lucky Streak Slot is...unique. In a good way.
Personally, it's one of my favorite BTG games - just because of how bizarre it is.
A huge chunk of its strangeness comes from the soundtrack, which sounds like a mix of a shooting range and an overcrowded Casino.
The game itself looks just like a classic Slot machine, the reels of which spin incredibly fast.
The payouts are also worth your attention, as you can win up to 10,000 coins per spin.
Haunted House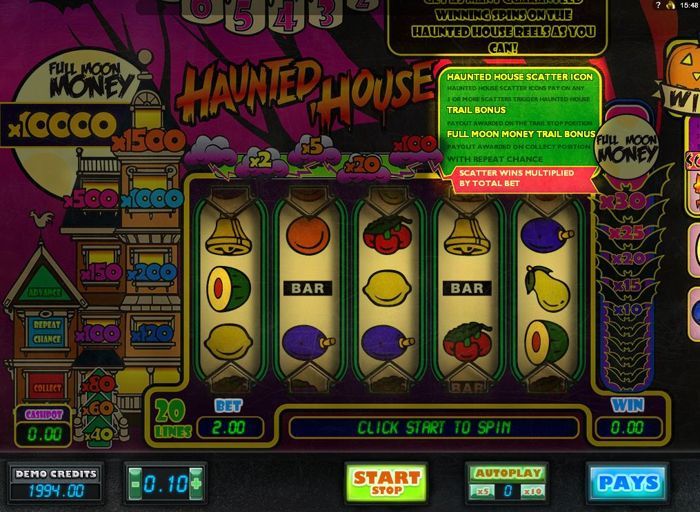 The Haunted House and Lucky Streak Slot games are almost identical.
However, the Haunted House version has a cool extra feature.
It's the Full Moon Money bonus, which gives you the possibility to get a multiplier of up to x30.
Golden Goals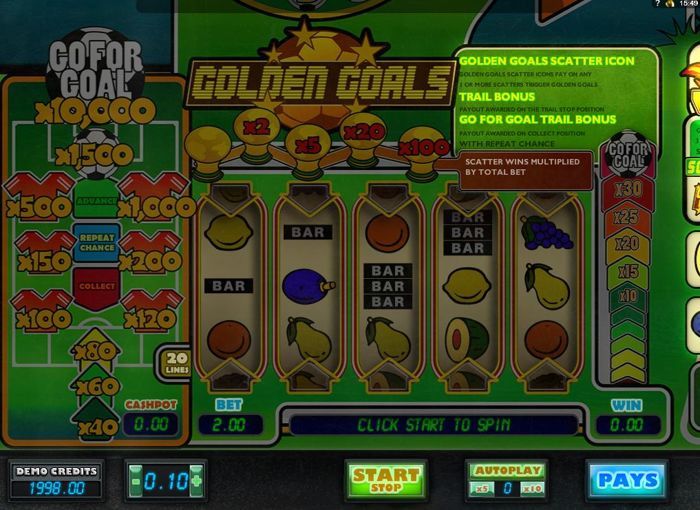 Now this is a Slot for those who have an equal passion for Casinos and sports.
You can find this game at almost all of the Big Time Gaming Casinos, and for a good reason.
The Golden Goals Slot is fun, quick-paced, and its Scatter wins are multiplied by your total bet.
Feathered Frenzy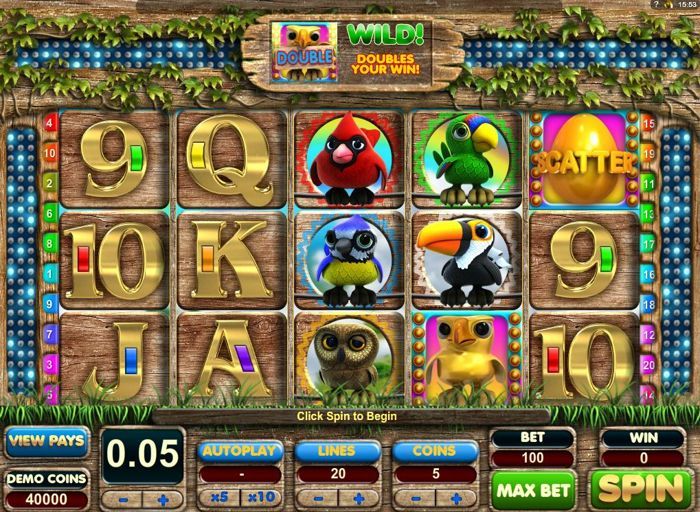 Feathered Frenzy is a cute Big Time Gaming Slot for bird lovers.
Nice graphics aside, it lets you receive up to 180 free spins and win up to 10,000 times your bet.
Let's not forget that the game triples all your free spins wins - just one more reason to open this charming BTG online Slot.
Faeries Fortune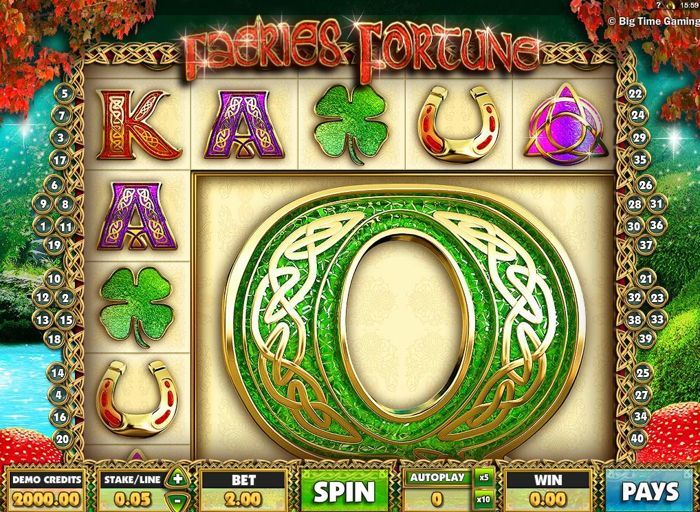 Fantasy is a popular theme when it comes to online gaming - especially Slots.
And Faeries Fortune is the ultimate fantasy Slot by Big Time Gaming.
It has beautiful graphics and quite a few bonus features.
For example, you get a set of free spins as soon as the Giant Scatter symbol appears on the reels.
Also - every extra spin includes giant symbols, which give way for more lucky combinations.
Everybody needs an account at one of these online poker rooms! They're the biggest, the best, and we get you the best poker bonuses. Check out our online poker section for details on all the online poker rooms around.
The promotion presented on this page was available at the time of writing. With some Casino promotions changing on daily basis, we suggest you to check on the site if it still available. Also, please do not forget to read the terms and conditions in full before you accept a bonus.