5 Epic Live Casino Game Shows to Play at bet365 Casino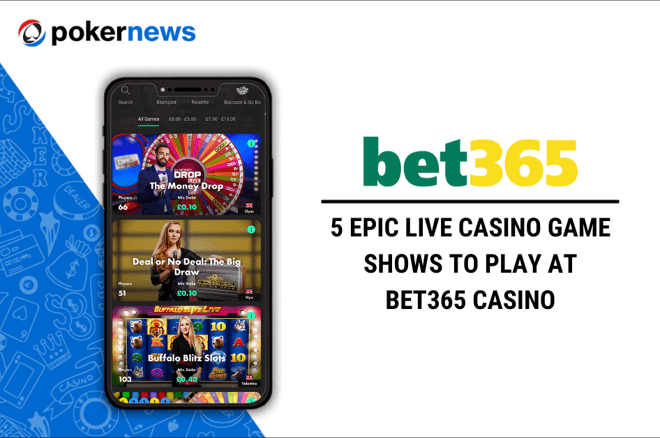 Have you ever flicked on your favorite TV game show and thought you could do better than the contestants?
Well, thanks to live casino game shows, now you can prove it - and better still, you can get paid if you're right!
A real standout of the live dealer tables offered by bet365 Casino, live casino game shows have seen an explosion in popularity as players embrace the chance to experience the TV shows & hobbies they know and love first-hand.
Renowned for providing a unique blend of competition and chance, live game shows pit players in fast-paced, immersive lobbies where knowledge and skill can be rewarded with a glut of incredible prizes.
Expertly run by host or hostess dealers, the quality of bet365 Casino's live game shows is matched only by the variety on offer, with dozens of dedicated tables to suit players of all persuasions - from the hectic football field to the shining Athenian Acropolis.
Available on desktop or the bet365 Casino app in crystal HD quality, let's dive in and discover 5 of the best live casino game shows ready to play right now at bet365 Casino!
Play Who Wants to Be a Millionaire Roulette at bet365 Casino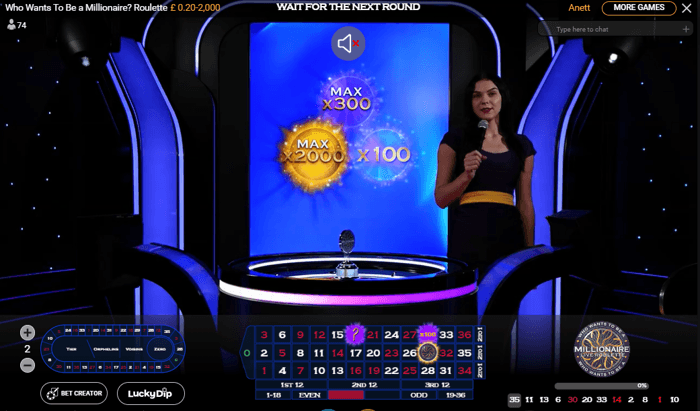 A genuinely international icon, shown on screens in 160 countries worldwide, quiz legend Who Wants to Be a Millionaire meets the casino classic of roulette in this epic live casino game show at bet365 Casino.
Underscored by the legendary Who Wants to Be a Millionaire soundtrack, the lights dim, and tension builds when the roulette wheel spins in this exhilarating mash-up.
Suitable for players of all bankrolls with bets from £0.20p to £2,000 a spin, there is the potential for huge wins with frequent Golden Coins bonuses and multiplier numbers that can boost your winnings by up to 100x!
We've already 'asked the audience' and they all agree, Who Wants to Be a Millionaire Roulette is a live game show worth playing at bet365 Casino.
Play Football Card Showdown at bet365 Casino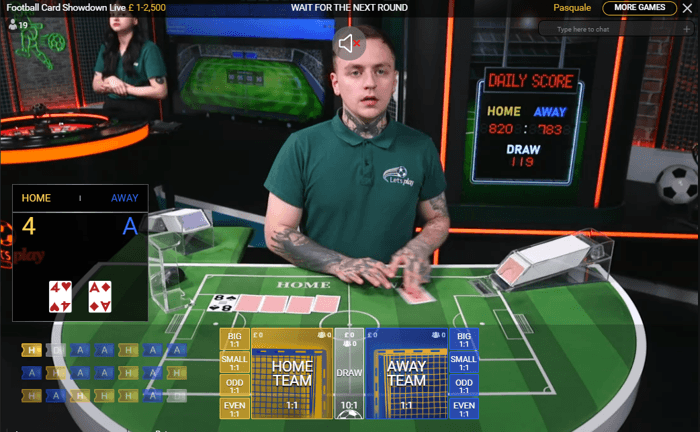 Football Card Showdown brings the magic of the Beautiful Game to the casino floor in this live game show, sure to be a hit with football fans.
Set on a lush green pitch, the format sees the Home Team and Away Team face-off with scores represented by the playing cards of a standard 52-card deck.
With home, draw, and away betting, Football Card Showdown has all the essential footy bets covered, as well as a range of exciting side bets to keep the action thrilling.
Kick-off your live game show experience today with Football Card Showdown at bet365 Casino
Play The Money Drop Live at bet365 Casino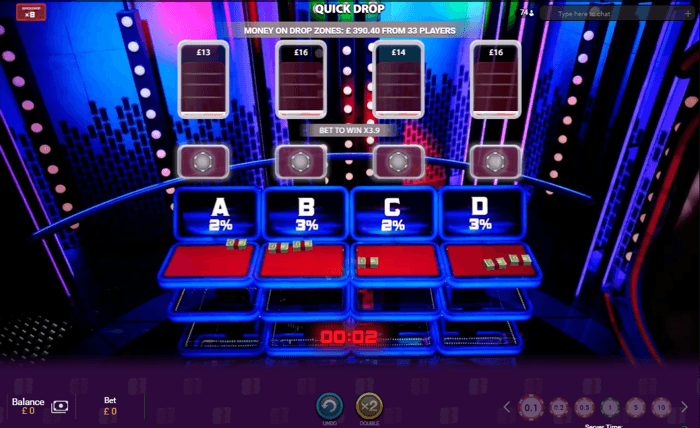 Play the Money Drop Live sees players make the agonizing decision over which of the traps A, B, C & D will hold firm and protect their cash and which will release and see their bankroll plunge to the depths below.
Determined by an enormous spinning wheel, incredible multiplier bonuses that range from 8x to 2500x can be applied to the drop zone round, resulting in massive wins or excruciating misses in this high-octane thriller.
Fronted by some of the best live dealers in the business, players can play each round at The Money Drop Live from as little as £0.10p ranging to £1,000.
Pick wisely and beat the drop, and the rewards could be mega in this excellent real money live casino game show from bet365 Casino.
Play Deal or No Deal: The Big Draw at bet365 Casino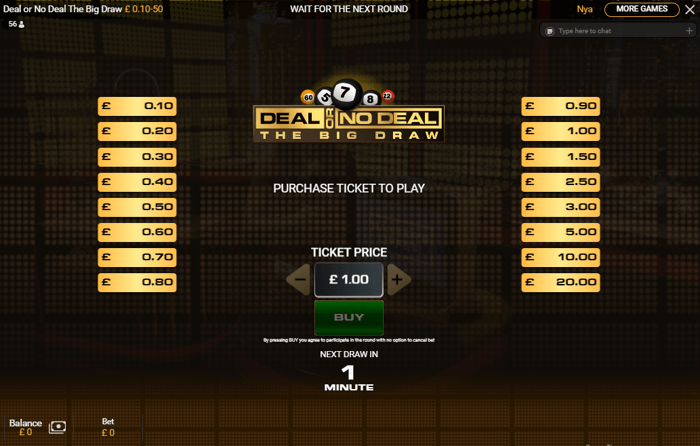 Beat the Banker at Deal or No Deal: The Big Draw, the epic live game show at bet365 Casino that mixes the mechanics of Bingo with one of the world's most-loved game shows.
Set in a glamorous high-rise studio, players purchase their tickets and then take their chances with the Bingo gods. Once the first round is over, the banker will make an offer, and then the skill of knowing whether to gamble or whether to take your money comes in.
Side games also add to the fun, which can see players win big prizes with huge cash multipliers on offer of up to 25x.
Will you be too greedy and leave empty-handed, or will you beat the banker and win his riches? Find out for yourself with Deal or No Deal: The Big Draw at bet365 Casino.
Play Sic Bo Deluxe at bet365 Casino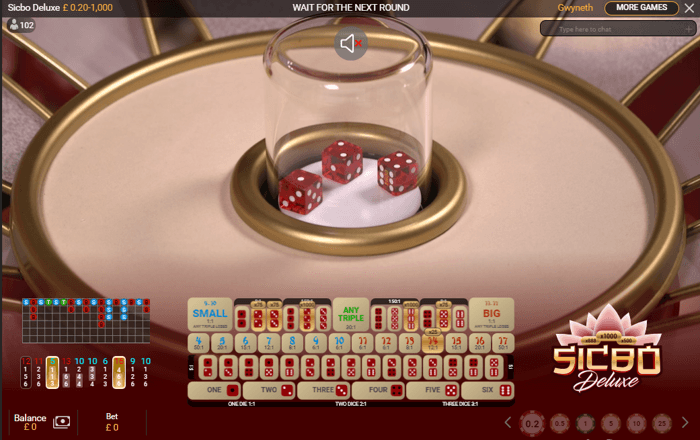 An enthralling dice game hailing from Ancient China, Sic Bo Deluxe is available to play as a live casino game show at the bet365 Casino.
Becoming increasingly popular in the West, Sic Bo has a range of thrilling wagering options and enhanced multiplier payouts to complement this exciting game of strategy and chance.
Set within a beautiful oriental setting, players are immersed in the culture of the Far East with a gorgeous cherry blossom-lined lobby and expert live dealers at bet365 Casino.
Starting from £0.20p a round all the way up to £1,000, Sic Bo Deluxe is a game for players of all bankroll sizes, well worth discovering if you've never played before.
The promotion presented on this page was available at the time of writing. With some Casino promotions changing on daily basis, we suggest you to check on the site if it still available. Also, please do not forget to read the terms and conditions in full before you accept a bonus.
Casino Content Executive