Online Slot Tournaments: How to Play Slots Against Other Players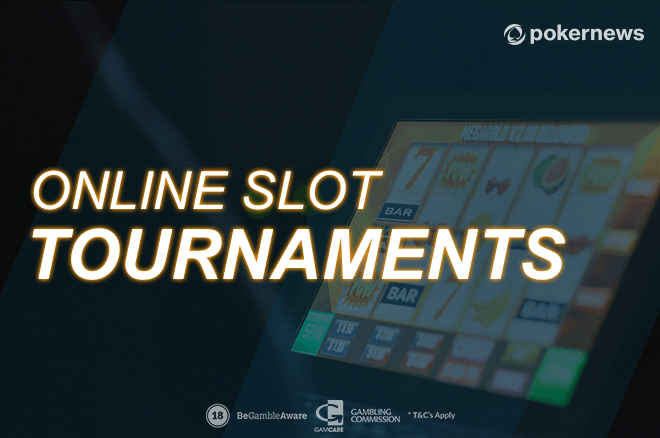 You can play at two types of Slot tournaments: freerolls and tournaments with a buy-in
There are multiple winners who share a prize pool of free spins or cash
Join King Billy Casino for a different kind of video Slot tournament every day
So, you've heard about the existence of online Slots tournaments but have no idea how to participate.
Luckily, it's easy. Even if you are a beginner.
Slot tournaments add some extra spice to your gaming experience, whether you play in Las Vegas or at an online Casino.
However, before you begin, you should know a thing or two on how Slot tournaments work. Or what on Earth they are in the first place.
Keep reading to find out how to play at online Slots tournaments…and win against other players.
What Is a Slot Tournament?
If you like to play Slots, you'll love Slot tournaments even more.
Because they are a great way to win cash…even if your Casino account is empty.
But let's begin from the start.
A Slots tournament is a social event where you play Slot machine games and compete against other gamblers.
You open a Slot, play the game for a certain amount of time, and win if you're the one who has won the most credits.
A piece of cake.
There are two different ways to play at a Slots tournament:
You can go to a land-based Casino in Las Vegas, New Jersey, or any other location
Or, you can simply play online
And today, I am going to explain how to participate in a Slots tournament at an online Casino.
How Do Online Slots Tournaments Work?
To take part in a Slot tournament, you have to find a Casino that holds such events.
After that, you must choose the tournament you want to participate in.
Some of them start at a precise time, others - as soon as a certain number of players register.
When the game starts, each player gets the same amount of free credits to play with. You have to use these credits to win as much as possible.
As soon as the given time ends, the players with the most credits win.
If you want to play at a Slots tournament as soon as possible but have no idea which online Casino to choose, don't worry.
A good place to start at is King Billy Casino. This real money gaming site holds regular free Slots tournaments called King's Daily Tournaments.
Just create a new account and browse through their Battle Lobby in search of the best offer.
What are the prizes, you may ask?
Well, for example, 100 free spins and other valuable bonuses. Seriously, these are worth a shot!
Another great thing about their Slots tournaments online is the live chat.
Yeah, did you think you'll be spinning the reels alone?
While you play, you can chat with other participants. This creates a sense of community and adds a dash of extra fun to the whole experience.
Freeroll Slots Tournaments
There are two different types of Slots tournaments: freerolls and buy-ins.
When you participate in a freeroll tournament online, you don't have to pay any entry fees.
Which is really cool.
However, you won't usually win real money prizes here. Instead, most Casinos will give you free spins as a reward.
Lots of them.
And free spins mean cash. If you're not absolutely and completely out of luck, that is.
Buy-in Slots Tournaments
To understand how Slot tournaments work, you have to know that some of them are not free.
Sometimes, you have to pay a certain entry fee to participate.
Luckily, it's usually not that high - only a couple of dollars or euros, to be exact. There are even $1 Slot tournaments where you can play almost for free.
So, what about the prizes?
Here's the deal - if you pay real cash, you win real cash.
That's right. You're more likely to win real money in paid battles. Why? Because Casinos use entry fees to fill in the prize pool, taking only a small amount of this money for themselves.
Tip: the higher the enrollment fee, the bigger the prizes should be.
Is There Only One Winner at Slots Tournaments?
To answer this question as quickly as possible - no.
Online Slot tournaments have paytables where you can see the prizes for different places taken.
Depending on the number of participants, there can be tens or even hundreds of winners!
Of course, the first place takes the lion's share.
The Best Online Slot Tournament Strategy to Win Real Money
Like any other real money game, Slot tournaments require a certain strategy for a bigger chance to win. That goes without saying.
Luckily, there are no complicated actions involved. After all, these are not poker tournaments we are talking about!
To win at an online Slots tournament, these are the most important things you have to keep in mind at all times:
Ditch All the Distractions!
Want to win a Slots tournament?
Don't distract yourself with things like social media, movies, or music. Concentrate on the game.
Most importantly - don't look at the leaderboard every few seconds. I understand that it's interesting to follow your position, but, at the same time, it is extremely counter-productive.
Even though Slot machines are among the easiest Casino games on the internet, it's still possible to lose focus and make a mistake.
Click That Spin Button Like Your Life Depends on It
If you want to win money at free online Slot tournaments, you have to be quick.
In other words, you have to Spin the reels as many times as possible in hopes for more wins. To do that, keep your mouse cursor on the Spin button so that you could begin another round as soon as the previous one is complete.
Sometimes, Slot games have Stop buttons that end the reel animation very quickly. If the feature is available during the Slot tournament online, use it!
The same goes for all the other Slot animations. When you get lucky and hit a bonus feature or a huge win, the game shows a video to celebrate your victory.
However, don't watch the whole thing during a competition.
Skip the animations and keep playing - you'll have lots of time for pretty videos after the tournament is complete.
The Best Casino to Play Online Slots Tournaments
I bet you're excited to finally participate in a Slot machine tournament online.
Keeping in mind all the great prizes you can win, there's literally no reason not to try your luck and compete against other players.
And I have a perfect site for you to register and practice.
Just sign up at King Billy Casino and check out their King's Daily Tournament, which changes every day.
Here, you'll play against other Slots fans in order to win prizes.
Good luck!
The promotion presented on this page was available at the time of writing. With some Casino promotions changing on daily basis, we suggest you to check on the site if it still available. Also, please do not forget to read the terms and conditions in full before you accept a bonus.