Pop! Slots: a Casino App to Win More than Just Free Chips
Getting a 4.3 rating on the App store is no joke, and this is where the Pop! Slots comfortably stands.
With more than 10 million installs, this social casino app is every player's win-haven.
Ever wondered how a Las Vegas casino experience feels like?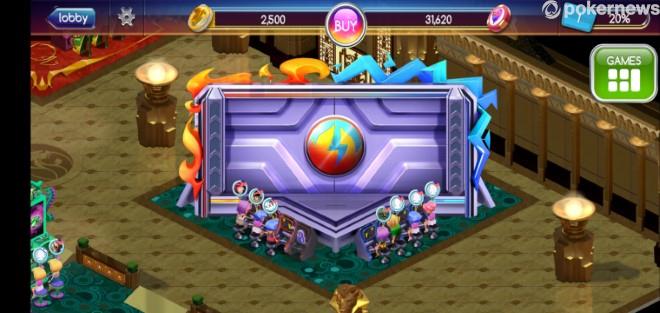 Pop! Slots has you covered. With no real money involved and fantastic graphical features of the Las Vegas casino setting, the "Pop! Slots" casino app stands out from the crowd.
The number of games available is astounding, and with new games introduced regularly, there is more to come.
This social casino comes with a seal of top-notch experience, thanks to the impressive development by PLAYSTUDIOS INC.
A new and popular game like "King: The 8th Wonder of The World" is just one of the fancy games you can expect at Pop! Slots casino app.
For the player, the walk-in experience along with the array of virtual slots are just the tip of the iceberg in terms of fun at Pop! Slots.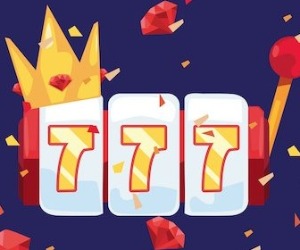 Get 20,000 Free Coins!
Are you ready to play the best slot machine games with 20,000 free coins?
Download the app and register a free account to begin.
Play Now
What kind of entertainment are we talking about? Here are a few of the fun features that stand out the most:
Welcome bonus free chips to start your gaming experience
Complete casino experience with free virtual chips
Real tournaments for the socially active
Up to date and fancy new slots added regularly
Chance to cash out free chips with events and quests EVERY DAY
Hourly free chips to keep you in game mode
Massive progressive jackpot features
A fabulous opportunity to meet and network with like-minded players around the world
And much more…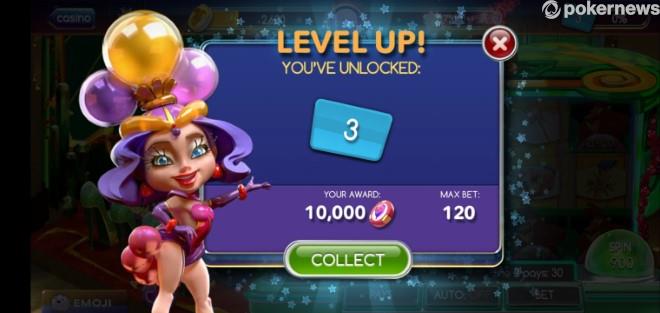 Players Win Every Time in Some Way
While there are bonuses, free chips to win when you are playing the slots, your kitty stays full all the time, even when your luck starts drying up.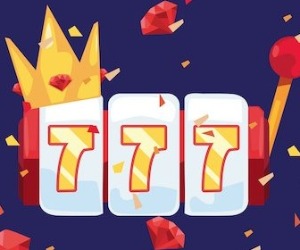 The overall appeal that most players find is in the experience. Players who join, get to create their own avatar and navigate around the floor of the casino.
Meeting and greeting other virtual players' avatars is a fancy and unique experience here. The best part is when you connect to Facebook and other participating apps, you get to avail rewards in hotel stays and offers from partners, by using your loyalty points/chips on the game.
Pop! Slots really is the future of social casinos.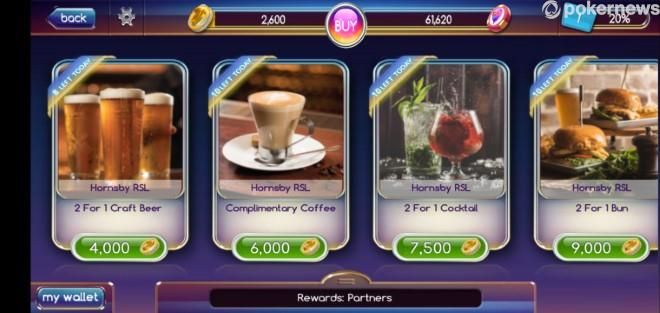 Those who play Pop! Slots also get to choose from an array of casinos:
MGM
The Mirage
Excalibur
And many others
The Social Aspect
Meeting other players from around the world is the best part of the Pop! Slots casino app.
The live events aim to give players a chance to play on the same team or verse each other against the reels.
The funtastic 3D virtual tour style of graphics has much more to offer than a physical casino.
Standing out as one of the top social casino apps on PlayStore, Pop! Slots delivers what other virtual social casinos lack.
Inviting friends from your Facebook friends list will give you an extra 12,500 free chips every time a player connects as well.
What New Players Can Expect
Start off your gaming with a minimum of up to 50,000 virtual free chips. Every hour you get to avail your timed bonus or bigger bi-hourly bonuses.
Connecting to Facebook gives you free chips plus unlocks better features.
The wins inside the slots are reasonable enough to tide you over till you have satisfied your gaming streak.
Watch out for the virtual balloon that you release when it fills up on the spin meter – it's got extra bonus chips for grabs.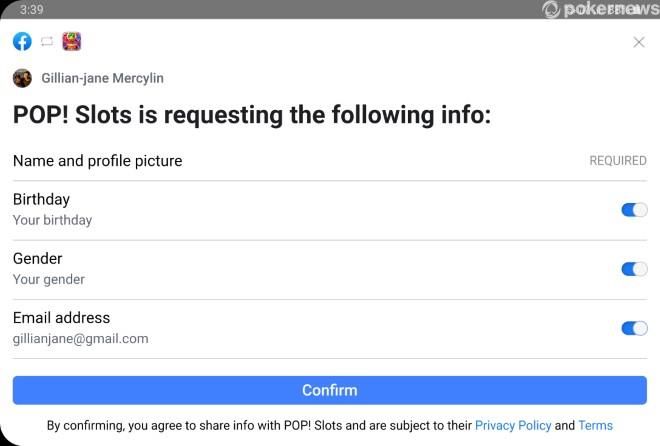 The Rewards Feature – The Best and Most Unique Feature
Unlike other social casinos that offer players a chance to play with free chips on the virtual platform alone, Pop! Slots takes things further.
Having tied up with several partners in almost every major city and location, they give players a chance to use their loyalty points to get rewarded in realtime.
Are you a regular at the local bowling club?
No worries, you can use your chips to treat yourself to their offers.
Due to the number of partners and other apps that Pop! Slots affiliates with, there is more to take away from this Vegas-style gaming platform.
Level up for bigger and better rewards, as this is where the whole fun and payout lies. Your loyalty points rise with every spin and so do the chips.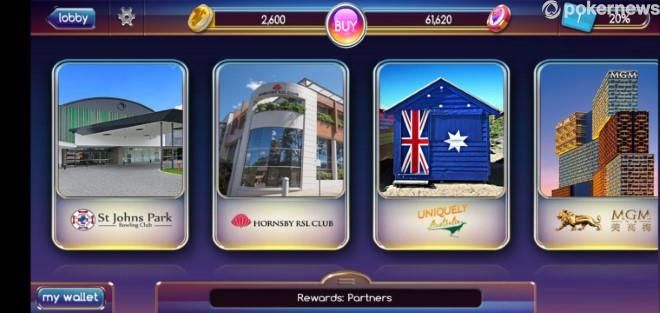 Top Slots a New Player Can Win Big On
Entering the MGM casino in Las Vegas with a 3D virtual tour-like experience is where every player starts once they create their avatar on Pop! Slots casino app.
Here in the MGM casino, there are several popular slots with options for multiple players to participate.
The biggest and hottest tables at the MGM are:
Lava Link and Fire and Lightning Bonus
Race to OZ
While these machines have the possibility of more live events, interactive wins and group play options, other slots around the casino are fabulous, too.
Players get spoilt with wins on hot and cold seats at:
Tall Wild by x2
Frontier Fortune by Habanero x2
Emerald 777 x2
Unlock eight other casinos with bigger and better slots by levelling up during gameplay. More casinos also open up regularly, so gameplay can go on!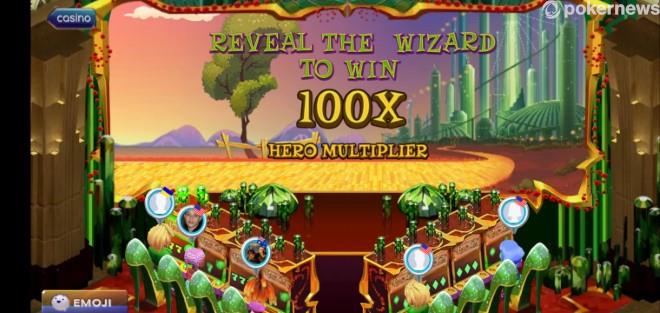 How to Keep Winning on Pop! Slots
There are several strategies that players can use to keeping winning rewards and free chips on Pop! Slots.
The rewards are real on Pop! Slots and players should remember not to bet too big and run out of chips till hourly bonuses come.
Saving credits and coins will do you good when you play.
Keeping your bet value to a nice mid-range from the max bet is also an excellent strategy to use.
Even if you leave the app in the middle of a bonus, when you return to the app, your bonus is handed to you. Great, isn't it?
Well, it keeps getting even better and here are a few more ways you can keep winning:
Keep bets small and spin more for the 'Balloon Pop' and increase your level
Every level up gives you rewards and free chips
Bonus chips add up every time you progress too
Choose a hot seat that another player has warmed up as you would in a real casino, for winning streaks
Playing on Your Mobile
Pop! Slots is available for players to use only on their handheld devices through PlayStore or AppStore.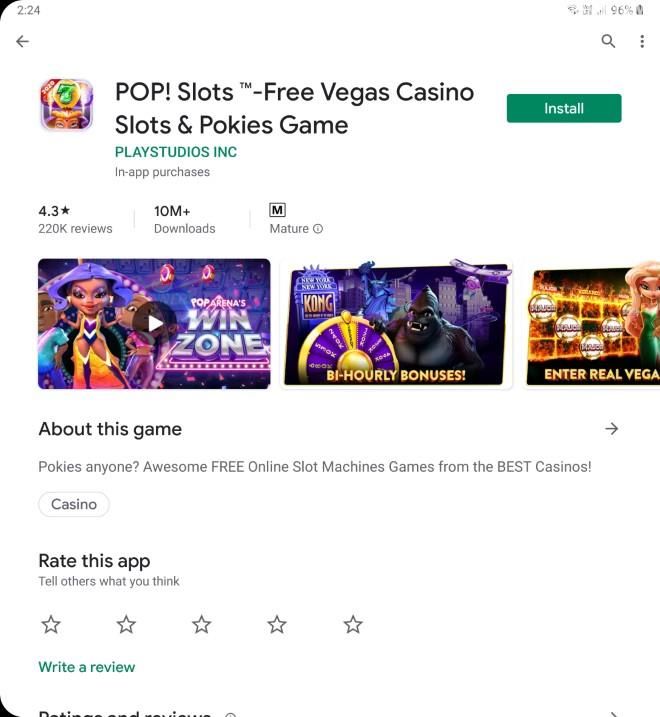 While a player can continue playing as a guest on the platform, it is best to connect to Facebook for the bigger, better rewards.
The Facebook connect tracks all partnering apps so the rewards can be shared.
Customer Support
The customer support is available through the Pop! Slots Facebook page or better still through the gear icon on the top right corner.
All information that a player will require about rewards, point collecting, FAQs, and purchases they make in-app are covered here.
Any recent problems that players report also listed in the 'support' section so that all players can benefit.
5-Star Rating for a 5-Star Experience
Every player who has tried Pop! Slots is bound to stay hooked.
Whether it be for the virtual 3D experience or the fact that rewards are realtime, there is something that keeps players coming for more.
While the rewards can be availed at physical locations, players should remember that they cannot trade in for real money.
All wins and rewards are in the form of virtual bonuses and rewards. No real money can be redeemed for the wins or rewards.
The promotion presented on this page was available at the time of writing. With some Casino promotions changing on daily basis, we suggest you to check on the site if it still available. Also, please do not forget to read the terms and conditions in full before you accept a bonus.