Skrill vs. PayPal: How to Choose the Best Service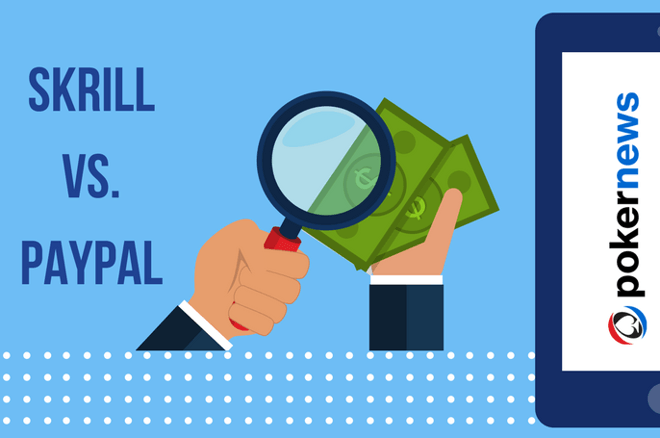 These days it seems battling is the way to go. Offline or online casino, European or American blackjack, iOS or Android gambling, and whatever battling topic that comes to your mind.
At the end, your decisions boil down to another point: "Which payment method should I use to send or receive money?"
The fact is: there is an innumerable number of payment methods offered at online casinos' banking category.
The top kings are Skrill and PayPal:
They are both popular, fast, and convenient so why exactly should there be a battle?
The debate of which e-wallet is the better has been on the scene for a while and an ultimate winner is needed. Let's dive into the pool of both services and discover the better option.
| Payment method | Skrill | PayPal | |
| --- | --- | --- | --- |
| Available currencies | 41 | 25 | |
| Deposit fees | Bank Transfer: Free | Bank Transfer: Free | |
| | Credit Card: 1.90% | Credit Card: between 2.90% and 7.40% + additional fees | |
| Withdraw fees | Bank Transfer: 3.95 | Bank Transfer: free | |
| Cashback and Promotions | up to 100 EUR Bonus after becoming a Skrill VIP member | none | |
important Notice: UK Players Warning
Please keep in mind that UK players cannot fund e-wallet with credit cards if they intend to play real money gambling games.
This restriction applies to both PayPal and Skrill.
Availability and Acceptance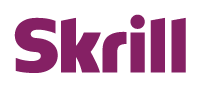 PayPal is more popular than Skrill in any way possible.
PayPal is just two years older than Skrill (1999 vs. 2001), yet the market dominance of PayPal is significantly incomparable.
Whether you are buying a product from eBay, donating to Wikipedia, or simply carrying out transactions, PayPal has always been the first choice.
However, the online gambling market doesn't show much love for PayPal. The number of online casinos accepting PayPal is a handful when compared to other industries.
Despite the inferiority, Skrill is found on the better percentage of online casinos. Online casinos accepting electronic payments will likely accept Skrill over PayPal.
And there is a valid reason why online casinos prefer Skrill over PayPal.
Everything depends on the currency you play with. For example, Paypal offers 25 currencies to deposit and withdraw your money while Skrill ensures that you can receive and pay money in 41 currency.
This is not the only reason why Skrill is a better payment service than PayPal.
Skrill also offers four different currency accounts you can add to one Skrill account. This means that you can store your money in your preferred currencies not worrying about currency exchange rates.
Compared to Skrill, PayPal offers only two accounts - one for personal use and one for business, which don't have multiple currencies and have no advantages for online casino players.
To make casino games available for players that come from various countries, online casinos tend to prioritize Skrill. If you come from the country which has its regional currency, a Skrill payment would be a better option for you.
To summarize, Skrill is more accepted in the gambling world.
Winner: Skrill
Registration and Verification
Registering on both Skrill and PayPal is free and relatively easy.
You just have to input your details correctly and hit the action button. These details range from personal to banking information.
Once registered, you have to verify your account. The verification process of each service is different but focused on the same point: to verify your identity and connect your banking information.
Skrill takes about 24 hours to verify your account while PayPal might take up to two days.
Winner: Skrill
Transaction Fees and Withdrawals
The endpoint of choosing one of these is to deposit to your account and receive your winnings. Both PayPal and Skrill have zero fees on deposit to your preferred online casino.
As expected, withdrawal prompts the transaction fees so let's take a look at both differently. Skrill charges 3.95 EUR of your total withdrawal, while PayPal will cut 2.9% of your total withdrawal along with 0.30 USD.
Skrill also charges 1.9% when you transfer money between two or more accounts. PayPal, on the other hand, charges nothing at all.
Winner: PayPal
Transaction Processing Times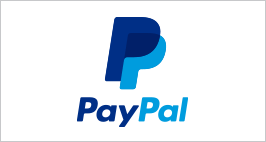 The processing time of transactions is very important for choosing the better e-wallet. Skrill takes 24 hours at most to process your withdrawal into your account.
Concurrently, PayPal processes payment transactions faster. In fact, you can get your withdrawal immediately while some get theirs in just two hours.
To top it all, PayPal will process your transaction faster if you have received money from the online casino via PayPal before.
They also track your connection. So, if you have received money using a broadband network before, they pay your money faster.
Winner: PayPal
VIP and Extra Perks
Skrill gives you a VIP treatment when you spend a lot of money in the quarter of a year. With the VIP programme, you are entitled to special promotions, lower fees, extra security, and 24/7 dedicated support.
Spending over €6,000 will activate the Bronze programme while €15,000 activates the Silver programme. Spending €45,000 or €90,000 will activate Gold or Diamond programme (respectively).
Each programme offers a different set of perks but, of course, it is a hierarchy.
PayPal, on the other hand, doesn't offer a VIP loyalty programme but they also have a perk by using their MasterCard. This way, you gain points by using PayPal MasterCard to make payments online.
The points gained can be redeemed for gift and prize cards, cash-back, merchandise (housewares, electronics, etc.), and travel vouchers to ease your travelling experience and can be used for flights, car rentals, and hotels, etc.
Winner: Skrill
Bonuses and Promotions
What's better than a good rush of outstanding bonuses? Nothing, I suppose.
Bonuses are available according to the payment method you choose. The majority of online casinos give you bonuses when you deposit via a specific method. As a result, choosing a "favoured" method is more reasonable and highly recommended.
From the onset, big online casinos offer bonuses for account holders using any payment method apart from Neteller and Skrill. You can verify this yourself by reading the full details of the bonuses offered by the online casino you are using, if large. Most of the large online casinos do this for a reason we don't understand yet.
Those online casinos accepting a PayPal payment favours PayPal deposits. Yet, some online casinos — though mostly small — offer bonuses for account holders using Skrill or Neteller only in comparison. I know this is an irony but it's a fact and a strange occurrence.
Winner: Tie
Verdict
By now, you should know the decision depends on your preference and needs entirely. Both have their pros and cons, and beat the counterpart in an aspect or the other.
But the truth is simple: it depends on you!
If you like the VIP programme, Skrill is a good shot. If you want to play at large online casinos, PayPal is your best bet.
The pros and cons are mentioned throughout this article. It boils down to you and you alone. Know what you want, need and prefer, and pick the best between Skrill and PayPal.
What is Skrill?
Skrill, owned and operated by Skrill Limited company in the UK, is an e-commerce service that allows you safely transfer money.
What makes Skrill easy to use is that for money transferring you only need an e-mail address and password.
Skrill payments are fast and most importantly secure as you only have to provide your personal details. Besides Skrill, no one can see your personal information giving you anonymity while you play at any online casino.
The simple way of depositing money and its security makes Skrill one of the top choices among online casinos. In truth, now it's hard to find one which doesn't offer Skrill is one of the payment options.
What is Paypal?
PayPal is one the of biggest online financial services that allows you to make personal and commercial payments.
Now it's hard to find a person who hasn't used PayPal at some point while paying for online purchases.
Just as Skrill, PayPal offers secure and fast payments. PayPal is free to use as long as you don't need to pay in another currency. Also, fees can be applied when you receive money to your account.
PayPal vs Skrill: what are deposit fees?
Any bank transfer for both PayPal and Skrill is free of charge. Yet, if you decide to deposit with your credit card PayPal can charge you between 2.90% + 0.30 USD and 7.40% + 0.50 USD, while a deposit fee for Skrill could be 1.90%.
PayPal vs Skrill: what are withdrawal fees?
Speaking of withdrawal fees in comparison to Skrill, PayPal provides better withdrawal options. For example, if you are a PayPal customer who is receiving the money you won at the casino you won't be charged any fee for withdrawing your money as bank transfers are free.
If you are a Skrill customer, taking the winnings from your casino account will cost you 3.95 EUR.
Skrill vs PayPal: who has better cashback and promotions?
Not only online casinos are the ones who offer cashbacks and promotions.
If you decide to become a VIP member at Skrill you can receive up to 100 Euro Bonus. Combined with one of the promotions available at PokerNews, you can end up with a pretty significant amount to play with at any online casino that allows you to deposit money with Skrill.
The promotion presented on this page was available at the time of writing. With some Casino promotions changing on daily basis, we suggest you to check on the site if it still available. Also, please do not forget to read the terms and conditions in full before you accept a bonus.