Top 5 Best Bingo Games to Play at Bet365 Casino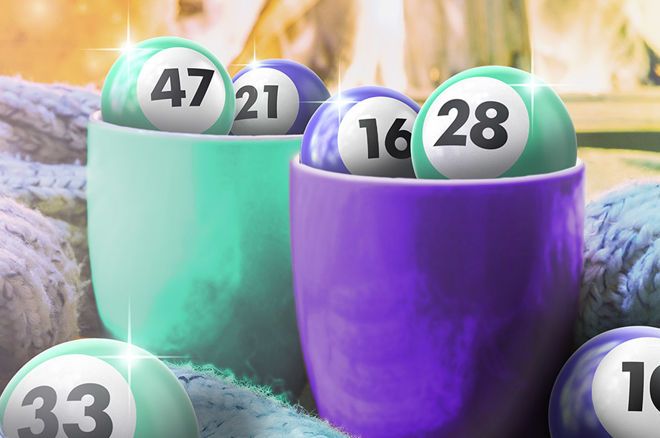 Ranging from the Casino Classics to a wide range of Casino Slots, whilst playing at Bet365 Casino, there are a wide variety of games and slots you can indulge yourself in.
One of the other popular sections in the bet365 lobby is Bingo. Through a partnership with Pragmatic Play, these are the player favorites amongst their Bingo games.
In this article, you'll find more information about the bet365 and Pragmatic Play partnership. We'll also tell you the top 5 bingo games that you can engage with and indulge yourself in – which will be your favorite?
Bet365 Casino's partnership with Pragmatic Play
Pragmatic Play are one of the leading game developers and they've brought their player-favorites to one of the most successful brands in the iGaming industry in bet365.
Across the United Kingdom and the bet365 global market, you can play bingo games. However, if you're playing from a different country, we may need to wait for the chance to play bingo on bet365.
Including classic variants such as 90 and 75 ball, as well as Drop Pots, and the seasonal Pumpkin Blast, this is in addition to the upcoming games! Through this partnership, you can now enjoy Pragmatic Play's extensive suite of industry-leading Bingo games in the lobby of bet365.
#5 – The Race Track
Featuring the racetrack bingo game, you can join the other players who're also getting involved in this room.
Starting from a few pennies, you can win £10s within this bingo game. If you win the full house, this means that you can multiply your initial buy-in. If you reach the jackpot within the racetrack bingo game, you can win up to £1000s!
If you're waiting for the next number or the next game to start, there are a range of mini games available to play alongside the bingo games on offer.
This is a 30-ball bingo game, so it's quicker to complete, ensuring that you can play more games.
#4 – Roller Disco
Starting at just £0.05, Roller Disco gives you a huge potential to gain returns on your buy-in. Whether you get one line, two lines, or even a full house, you can win a few pounds!
Through the growing jackpot, being currently placed at over £1900, for those who are playing for evening enjoyment, this can be a huge return and prize.
You might find you have a few minutes preparing between games. During this time, you can play mini-games, chat with other players, or pre-buy and ensure you're ready for the next game!
#3 – Enchanted Forest
Made up of a 3x9 chart of numbers which makes up the 90-ball game of bingo, you can play this traditional game in the enchanted forest.
In this bingo game, there are three chances of winning, whether this through one row, any two rows, or all three rows in the pursuit of getting a full house.
Calling up to 90 numbers, in the enchanted forest slot, you can buy in £0.05 for each card that you choose to play. A certain amount of money in the pot will help increase the amount you can win!
#2 – The Rodeo
In The Rodeo you can buy a card for just £0.05 in your pursuit of the jackpot, which is currently standing at just under £1000.
The Rodeo brings more variations and ways to win prizes. This includes an additional horizontal line you fill from the numbers called. If you're able to reach the full house, you can start playing toward the full pot!
75 ball bingo is a slightly different type of bingo, and it differs from 90 ball bingo as it focuses on creating patterns.
#1 – Candy Emporium
Being placed at number one within our list of top 5 bingo games to play is Candy Emporium. The first benefit of the bingo card is the ability to buy a card for as low as £0.02.
As an 80-ball bingo game, bringing a different variation of the game, whilst keeping to its traditional roots. There is also a progressive jackpot in this bingo game, currently placed at over £1500.
Depending on the game you join, there are different variations of lines that you can win. Whether it is a diagonal or horizontal line, four coins, or a full house – there are many choices to choose from!
Online Bingo FAQs
What is Bingo?

Bingo is a game in which players mark off the numbers on cards (or multiple) as they are called randomly. The first person to mark all their numbers in one line, two lines, or a full house wins!
Can you play Bingo online for money?

Yes, you can play Bingo online for money. You can buy a card ranging from a few pennies to pounds and win up to thousands in the jackpot – depending on the game.
What is the difference between online and live Bingo?

Live bingo is played in a hall with other players in the same room, whereas online bingo is accessible via your desktop and mobile device and can be played wherever you are.
Can you play Bingo for free online?

On bet365, you are unable to play for free. However, you can buy the bingo cards for as low as a few pennies.
Is online Bingo rigged?

On bet365, online bingo isn't rigged. Bet365 is regulated by the different commissions in the countries, regions, and states where you can play.
The promotion presented on this page was available at the time of writing. With some Casino promotions changing on daily basis, we suggest you to check on the site if it still available. Also, please do not forget to read the terms and conditions in full before you accept a bonus.