Top 6 Reasons to Play Global Poker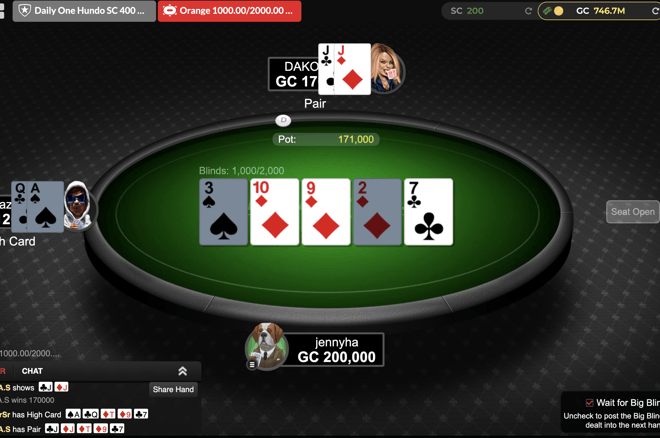 If you've never played Global Poker before, we want to give you the 6 top reasons why you should play at Global Poker.
So, whether you prefer a particular game or want to enjoy the tournaments, slots, and other games, Global Poker has it all for you!
Play Across the US
Are you looking for the ability to play slots, tournaments, and other games whilst you live in the US? You've come to the right place! As you play at Global Poker, although in the US gambling laws can be strict, not with Global Poker. Here you can play across the states in the US.
With this being said, you have the advantage of being able to play a range of games across the US states. But how? This is because all the games are free to play and can be played with in-game currencies as an alternative!
Access From ALL Devices
Whether you want to play from your desktop, laptop, or tablet, you have the advantage of being able to play Global Poker from all devices, wherever you may be.
In addition, because you don't need to download anything, you can access the website and continue with your poker playing experience.
As the website is optimized, you are able to play across your mobile and tablet devices just as you would on your desktop – just log in and continue from where you left off!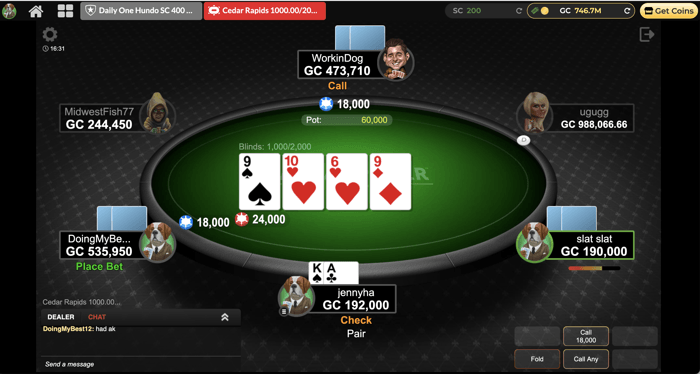 Range of Tournaments, Slots & Games
Whilst you're playing on Global Poker, you can enjoy tournaments, slots, and additional games across the platform and enjoy the rewards.
In the midst of the games, there are different options and varieties of each game that you can enjoy, regardless of your experience level or the mood you're in.
Streamlined and optimal experience, through the games and tournament you are able to play for the chance to rdeem real cash prizes through obtaining FREE Sweeps Coins.
With a diversified schedule, you can enjoy the multi-table tournament action and a range of tournaments for those wanting to get involved! When you're immersing yourself in the tournament experience, the flagship event for Global Poker is the Sunday Scrimmage.
Are you wanting to get involved in tournaments which are commonly featuring over 1,000,000 Sweep Coins? Now you can with the tournament series!
With a range of prizes paid in Sweeps Coins and Gold Coins, you can also compete for custom-made trophies, special avatars, and Global Poker merchandise.
As well as the range of tournaments, you can also get your hand within the table and slot games within the range of modes to play whilst you're browsing Global Poker.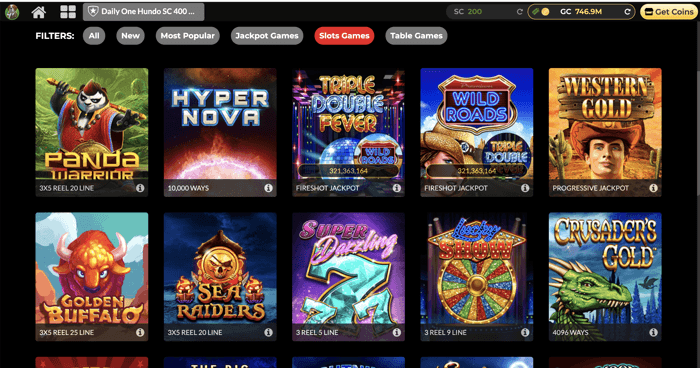 Win FREE Sweeps Coins
Through the slots, tournaments, games, and other amazing features which are within the experience at Global Poker, you are able to win FREE Sweeps Coins.
Through winning the two in-game currencies, you can play additional games and through Sweep Coins, you can redeem real prizes! On Global Poker, if you already have an account, you are eligible to participate and collect Sweeps Coins.
If you're not already signed up and want the potential to win Sweeps Coins (which are redeemable for real prizes), you can sign up for Global Poker.
So, now you know that you can redeem Sweeps Coins, how is it done?
Free Bonus When Purchasing Gold Coins
When you're playing on Global Poker, you may decide to choose to purchase Gold Coins to be able to increase the action! With most purchases of Gold coins, you may be able to receive additional bonus Sweeps Coins.
In addition to being able to use your Sweeps Coins for the range of games that are featured, you can now use the additional Sweeps Coins which you obtain to redeem real prizes!
No-Cost Giveaways
Through the Global Poker social media profiles, predominantly Twitter and Facebook, you can be in with the chance to redeem FREE Sweeps Coins!
Being credited straight to your account if you win, through the entry of the giveaway you may need to share or answer various game-related questions. But it's not too much to ask for the chance to win FREE Sweeps Coins.
Daily Free Sweeps Coins
Arguably, this is the easiest way for you to be able to gain free Sweeps Coins. Whether it's on your desktop or mobile device, all you need to do is log into your account - although, for the daily free sweeps coins, you need to verify your account!
Once you've verified and logged into your account, in the lobby page click on "Get Coins" then "Claim your FREE Daily Reward" to be able to gain Sweeps Coins every day for free.
Through obtaining your Sweeps Coins each day for free, if you save them, this gets you closer to the chance of winning real prizes!
Global Poker PROMO CODE
Use our promo code POKERNEWS to play now at Global Poker.
Request Free Sweeps Coins
From the usage of just a postcard and a stamp, you are also able to receive FREE Sweeps Coins by sending a request in the post!
In your postcard that you send for your free Sweeps Coins, ensure that you include your full name, an email address that is registered to your Global Poker account, your residential address registered to the Global Poker account, and the following statement;
"I wish to receive Sweeps Coins to participate in the sweepstakes promotions offered by Global Poker. By submitting this request, I hereby declare that I have read, understood, and agree to be bound by Global Poker's Terms and Conditions and Sweeps Rules."
By just following these steps, you are on your way to being able to claim Free Sweeps Coins and having your chance to win real prizes!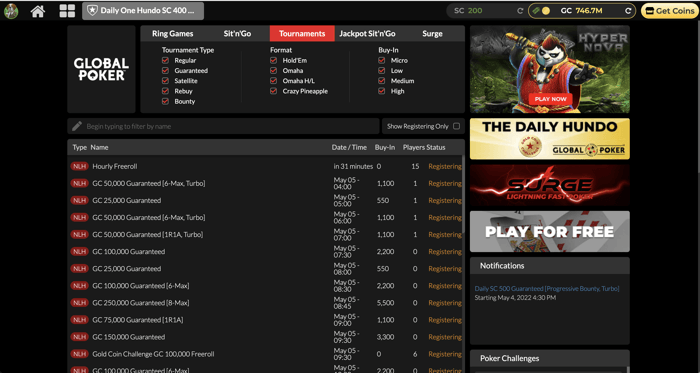 Improve Your Skills
Through a range of different games to choose from, and with the addition of being able to play them all for free, this is the perfect opportunity to be able to increase your skills and strategies!
Whether you're just starting out and wanting to learn each step of the games, or you're a professional winning different tournaments, for each person is something to learn, and on Global Poker, now is your perfect chance!
As all the games which are featured on the Global Poker website are developed in-house, this presents a first-time experience enabling you to understand different varieties.
Through the variations of games, this presents additional opportunities for improving your skills further!
Global Poker Frequently Asked Questions
How to Redeem Sweeps Coins on Global Poker?

Through the many ways of obtaining Sweeps Coins, one being the ability to gain Sweeps Coins as you purchase Gold Coins, you are able to use them in games and tournaments offered at Global Poker.

Similarly, when you play with Gold Coins, as you win a prize in a tournament or other games your balance will increase.

Once you have obtained over 50 Sweeps Coins; you are able to convert the coins to cash at a 1:1 ratio – this money will then be sent to your bank. Within the Sweeps stakes model, this is to redeem into something of actual value, rather than Sweeps Coins having actual value themselves.

On Global Poker, inside the store, navigate to the "Redeem Prize" tab and select one of two available options; redeem your prize as a Gift Card or Cash Prize Redemption.
What are Sweeps Coins?

One of the two possible in-game currencies which you can obtain whilst interacting with Global Poker and the many games to choose from, Sweeps Coins can be stored into your balance with the chance to gain real cash prizes.

With this currency, once you've obtained over 50 sweeps coins, you can take advantage of being able to redeem the coins for real prizes. In addition, you can gain the coins, all for playing for free!
What are Gold Coins?

In addition to Sweeps Coins, there are gold coins, these are the main coins within the Global Poker games.

When you're playing games, whether it's a table game, slots, or jackpots, you can use these coins to play and possibly win additional gold coins too.

Although the gold coins have no monetary value, you can have awarded them by Global Poker or choose to purchase them (where you have the chance to win FREE Sweeps Coins).

You can use these gold coins for more gameplay through slots, table games, and jackpots!
How Do I Deposit on Global Poker?

Whilst you're playing on Global Poker, you CAN NOT deposit money into your account.

As Global Poker is a social poker site that allows players to engage in Standard Play using Gold Coins that are obtained for free or purchased to enhance your gaming experience.

On Global Poker, to enjoy your experience, claim-free Gold Coins and hit the tables!