Leadership required to keep video poker buried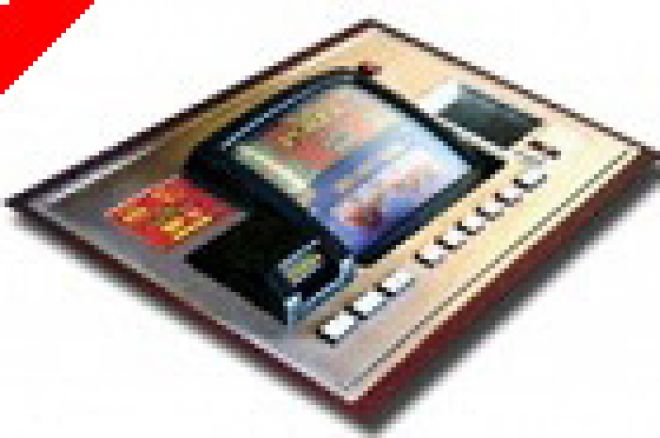 South Carolina stands poised to return to some old days that were not so good. Unless somebody assumes some leadership, video poker may well resurface. While some, particularly U.S. Sen. Lindsey Graham, are working to prevent it, many have unfortunately chosen to avoid the forest for the tree in front of their face — a Catawba-owned, high-stakes bingo hall in Santee.
The difficulty stems from the 1993 settlement agreement between South Carolina and the Catawba tribe. The complex agreement required both federal and state enacting legislation which made the Catawbas one of only five federally recognized tribes whose gambling operations are covered by state law alone. In 1993, the state agreed that the Catawbas could operate bingo at two locations (one is now in York County) subject to state licensing. And, they could operate video poker "to the same extent the devices are authorized by state law."
South Carolina outlawed video poker in 1999 via Act 125. But, the act also reads, "this act shall not be construed to ... affect any provision of current law, unless or until it is specifically modified or expressly repealed as provided in this act."
Other provisions specifically reference several laws and statutes the General Assembly intended to repeal. The Catawba settlement is not among them. The General Assembly's abrogation of other specific laws but not this one speaks to its intent. And federal courts are historically liberal with Indian claims.
Which brings us to the problem. The Catawbas currently operate a low-stakes operation in York County, but they say revenue there has fallen precipitously since the state lottery opened up. They want to open a high-stakes bingo parlor near Interstate 95 in Orangeburg County. They need federal approval to electronically link the facility to other, federally regulated, Indian bingo operations and thereby offer large jackpots.
Many fear that placing the Catawbas under any level of federal control will enable them to conduct all types of gambling, like blackjack and slots. However, earlier this year, the Catawbas asked Congress to pass a law to allow them high-stakes bingo only and specifically prohibit other casino games.
Sen. Lindsey Graham supported that because he knows the alternative. He recently noted, "you don't have to be a rocket scientist to figure out this is going to court ... if something's not resolved."
Indeed, the attorney for the Catawbas has said, "the tribe will explore all its options, including legal action. ..." And one of those options, according to him, is video poker. They believe they can operate video poker, and the court may well rule that the combination of the 1993 Settlement and Act 125 allows it.
Well, this should be an easy call, right? Granted, South Carolina must pick a poison, but between high-stakes bingo and video poker, give me bingo. Unfortunately, some South Carolinians reject the compromise solution. So, Sen. Graham agreed to wait for a consensus here before acting in Washington.
Some who oppose any federal solution to the problem want the General Assembly to revisit the issue. That's fine, until the Catawbas sue in federal court. Then, when a federal court rules that not only is video poker acceptable but also that the Catawbas belong under federal jurisdiction — game, set, match.
Others take a muddled position. The Palmetto Family Council asks why the Catawbas want federal intervention when they can already open a bingo hall in Orangeburg. Obviously, it's because they want the electronic link-up.
Then, the PFC says, "if federalized, with just one quirky federal court ruling (remember the sodomy decision?), the door to casinos and other gambling ... would swing wide open." This is a bit of a red herring in that no federal court is going widen a piece of federal legislation agreed upon by all parties. Then it argues, "this scheme is being pushed for no apparent reason." Once again, it's about the electronic link-up.
Oran Smith, president of the PFC, also actually argued, "an even greater irony is that of the two, video poker could be the lesser evil. Compared to a high-tech video bingo operation, in which the gambler is largely a passive spectator to chance, video poker actually involves a modicum of skill." This is simply incredible. As clinical psychologist Dr. Robert Hunter, credited with coining the analogy of video poker to crack cocaine, describes video poker, "it's like a trip to the twilight zone."
The reality remains that South Carolina needs some leadership on this issue to prevent the return of video poker. Sen. Graham is trying to provide it. Everyone else needs to get out of his way.