New online poker room: London Poker Club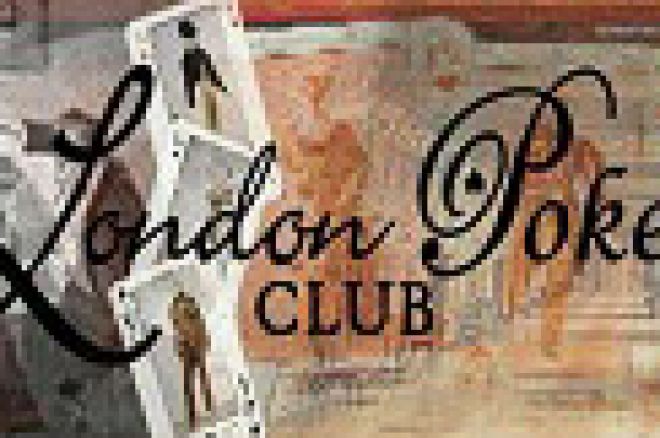 CAA Media launched London Poker Club, an online poker room with high ambitions for 2005.
As part of the Boss Media Network, London Poker Club was launched today, a poker room which sets it's aims to set high standards in the online world.
Our first impressions of London Poker Club:
A fast loading web site.
30% deposit bonus.
Detailed explanations of the rules and games offered - an excellent feature for new poker players.
The poker room itself:
Very fast sign-up process - taking only 1 minute to become registered.
Quality feel and look to the lobby and tables.
A good number of players at the stake levels offered.
We spoke to Nicole Dawson, Director of Marketing & Client Services, about LPC and their plans for 2005.
PN: What are London Poker Club's goals for 2005?
Nicole: LPC's goals include becoming one of the top 10 sites to play online poker by the end of 2005 with one of the largest player bases.
We plan on doing this with the help of CAA Media - an online advertising agency that represents the top online poker sites - who will successfully and competitively bring in new players through the use of online branding and advertising.
PN: Why should regular online players join London Poker Club?
Nicole: Because LPC will have great software and will constantly be updating and modifying its site and software around our players preferences. We will be quickly bringing in new and competitive players which means a large pool of players is playing at any time.
LPC will be supporting live, multiplayer games going on 24 hours a day and will offer all sorts of bonuses and cash back.
Moreover, LPC offers players a range of games to suit their tastes and a wide range of limits to suit their pockets
PN: What are the best features of your poker room?
Nicole: One of the best features of LPC is the software - It is always up to date and running smoothly. Any problems are corrected immediately.
We are part of the well established Boss Media Network-- world-leading creator of innovative e-gaming software and solutions.
We trust Boss Media for their dedication to superior quality, fundamental sense of responsibility and focus on continual research and development to keep clients at the forefront of the digital gaming industry.
We want to consistently offer our players the best gaming software experience anywhere.
Additionally LPC offers...
- Easy to understand layout
- Excellent multi table tournaments
- 24 hours support
- Good notes and stats facilities
- 30% Sign Up bonus
PN: Thank you for talking to Poker News
As with all new online poker rooms, there are one or two things to be ironed out at London Poker Club, but the basis for a great place to play poker is already in place. Poker News will be keen to see how LPC develops throughout 2005, to see if they can indeed become one of the top 10 poker sites.