Moneymaker Set For Next Venture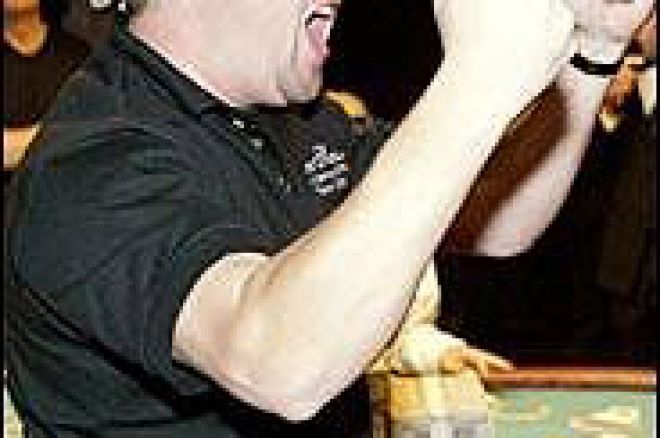 Chris Moneymaker shocked the poker world in 2003 when, after winning his way in through an online satellite, he defeated the best in the world to take the World Championship at the Main Event of the World Series of Poker. Since then, he has kept a low profile, playing in tournaments (most notably, his runner up finish to Phil Gordon at the Bay 101 Championship in the second season of the World Poker Tour) and touting PokerStars on television.
His latest venture is set to hit the streets, called Moneymaker Gaming. It will feature everything poker, from high end poker sets and gaming equipment to apparel and limited edition licensed commemorative poker chips. He has lined up some impressive licenses for such a young operation; rap music mogul Suge Knight's Death Row Records, fellow World Series of Poker World Champion Johnny Chan and FHM Magazine model Vida Guerra have or will be subjects for the limited edition poker chips, with more promised in the future.
Poker is generating between three and five billion in revenue, according to most analysts. Add to that the rush of new players to the game either online or in the casinos, the upcoming third season of the World Poker Tour coming to the Travel Channel, and the continual blitz of made for television poker tournaments on network television and cable, those numbers can only be expected to increase.
Moneymaker cannot be faulted for striking while his iron is still hot. The sun still shines on his rags to riches story of 2003 and there is no better time to capitalize on his success. He has been able to market his name and draw in some strong licenses as well with Moneymaker Gaming. Additionally, it is good to see a young man try to make something with the windfall he received from winning the 2003 World Series. Rather than burn it up on side games or foolish expenditures, at least he is trying to create a business to continue his success. Moneymaker Gaming is set to go; only the future can tell whether it will flush or bust. To view the products and learn more about it, go to <A HREF="http://www.moneymakergaming.com" TARGET="_blank"> http://www.moneymakergaming.com </A> .