Pokernews.com named to Forbes "Best of the Web" list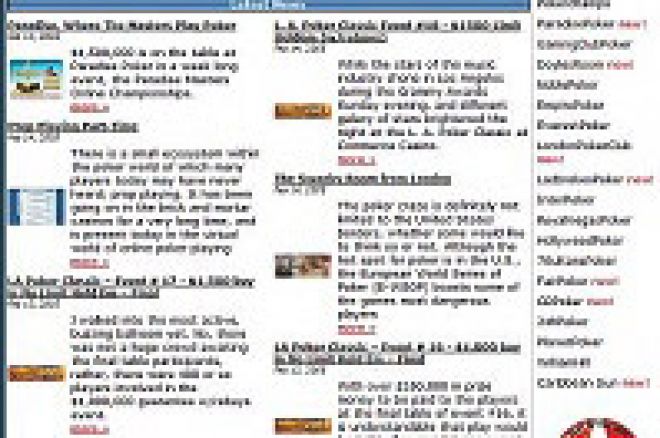 www.Pokernews.com, a leading poker news and information website was just added to Forbes "Best of the Web" list by Forbes.com. At just over a year old, Pokernews has made progress in leaps and bounds by becoming one of the webs leading poker portals.
"In the past year, particularly in the last four or five months we have had a tremendous increase in traffic, and interest in the site. The graph keeps going in the right direction, and shows no signs of letting up". Notes Pokernews.com Director of US Operations, John Caldwell.
Pokernews.com has three to five original stories on poker, and poker related matters every day. "I think that is the key to the site, the fact that readers know they are going to see new stories every time they visit" says Caldwell. Pokernews also has tournament coverage, player interviews, and strategy articles written by some of the top players in the world. "We continue to build our roster of player/writers constantly, and its important to me that all of our writers are good players in their own right, and understand the game, and the culture of poker." Caldwell says.
Of the hundreds of poker related websites that are on the web today, it is notable that Pokernews.com is only the eighth site added to the list, and that it joins such powerhouse sites as PartyPoker.com, and WorldPokerTour.com. "I think it says volumes about how far we've come that we're one of only eight to be recognized" comments Caldwell.
See the review of Pokernews by Forbes.com