Victory in North Dakota!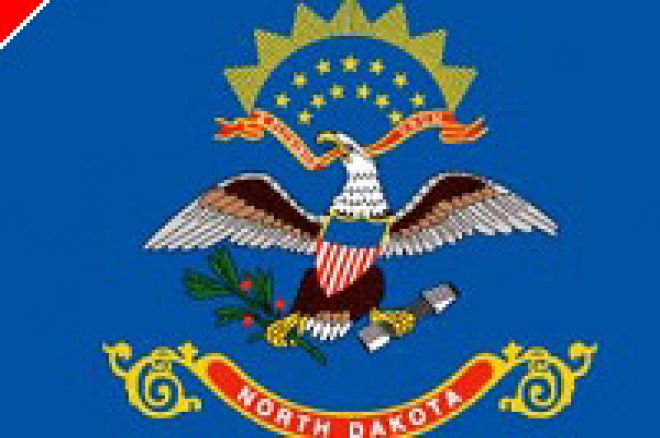 The poker industry just scored a huge victory in the war on online gambling, and online poker in general. As has been widely reported, many states are currently cracking down on poker games and the US has taken a strong stance against online poker rooms as well. Thus, most online poker rooms are based overseas. As more and more interest groups begin to align themselves against the poker world, North Dakota has made the first step to instead regulate the industry and bring the potential money and jobs to the states.
On Wednesday, North Dakota's House of Representatives voted 49-43 to have the state become a national headquarters for companies that host online poker games live internationally. North Dakota would accommodate the companies while collecting taxes and fees, as well as regulating the company. Not only would this provide security to the millions of Americans who enjoy playing internet poker, but North Dakota would benefit from the large amount of revenue online rooms are said to produce.
The sponsor of the bill, Rep. Jim Kasper, R-Fargo, states, "This industry is growing at about 10 percent per month. No single state has passed legislation like this. We would be the first to do that. So the market is tremendous and as you know, the first one out of the chute generally has a pretty good opportunity to capture that marketplace."
If North Dakota could license 200 sites, they could reasonably take in $40 million. With Internet poker growing so quickly, and the rest of the US standing in a different position, North Dakota could benefit immensely, as would Internet poker, finally gaining acceptance in the United States. This could quite possibly be the first step towards the US government taking a regulatory position towards online poker, rather than their current position, labeling it illegal and seeking punishments or the blocking of gaming sites.
There is, however, quite a ways to go. The bill is yet to reach the Senate. If the bill is passed there, it then will only go into effect if the Legislature as well as the state's constituents approve a constitutional amendment to allow the online poker industry within its borders. Nonetheless, I have heard that one small step for one can be considered a giant leap for others.
To North Dakota, I say good luck and good odds!