The last article about North Dakota you will have to read... Who is next?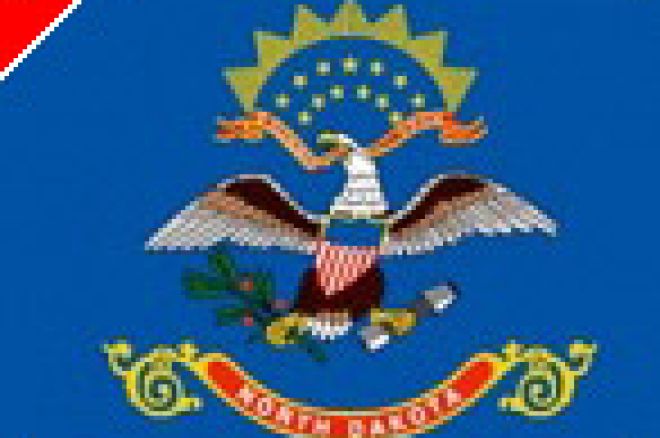 Yesterday, the ND Senate voted down the final opportunity for any kind of chance that the people of North Dakota would allow online poker companies to set up shop in their state. By a vote of 43-3 (one person abstained, or didn't show up), the Senate voted down a proposed constitutional amendment which would have allowed voters in the state to vote on whether to change the State constitution, and make online gaming legal.
The powers that be in North Dakota saw no sense in letting the people decide, and have all but killed any chance for any movement on this issue in the state of North Dakota any time soon. This should surprise no one, considering resounding defeat the proposed sister bill was handed earlier in the week. That bill, HB 1509 would have opened the door for online companies to set up shop in North Dakota.
So, who is next? The cat is out of the bag, and you have to imagine there are conversations taking place in nearly every state capital in the union to see if there is a way to make like-minded legislation fly. The threat of Federal Dept. of Justice action is real, but most legal experts agrees the Wire Act is not applicable to online poker, and the Feds really don't have a leg to stand on, unless they enact new legislation.
The gravity of this issue cannot be underestimated, as the amount of money that can be generated for a state willing to take a shot on this is immense. However, there is the issue of how long online poker can be left in a legal "twilight zone", which the Federal Government seems to be content to leave it for the moment. Granted, there certainly are bigger issues facing the current administration, but the lack of any type of a statement, or position is surprising, especially given how the current administration likes to announce its opinion on nearly every issue.
It seems clear another state will step up to the plate, and try to grab for the pot of gold that surely awaits the state that can get online poker legislation approved.
Until then, remember this. When you play online poker in your living room in Wisconsin, you are probably committing a crime. Oh, but the servers are in Canada, so I guess you are actually playing in Canada, so I guess that makes it OK....actually, come to think of it, the site you are playing on is based in Malta, so its legal,......um........right?
Please visit our online poker room directory to see the best bonuses on the web!