Funkitron get funky with the release of "Poker Superstars Invitational" game
John Caldwell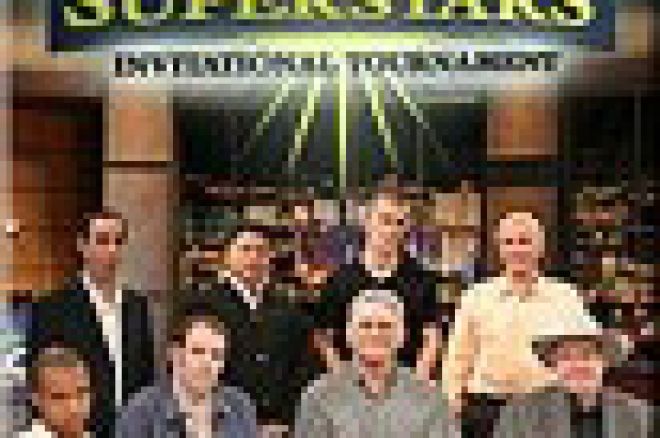 Has George Clinton gotten into the poker video game market? That was my first thought when I saw that a game publisher called 'Funkitron' was the company behind the new poker video game "Poker Superstars Invitational Tournament.".
"Poker Superstars Invitational Tournament." builds on the brand of the FOX Sports show of the same name, and is a game that makes full use of the brand, and the names involved in the production of the first 'Poker Superstars Invitational' show on Fox Sports. Names involved with this game are Doyle Brunson, Howard Lederer, Johnny Chan, Gus Hansen, TJ Cloutier, Phil Ivey, Barry Greenstein, and Chip Reese. All of these players are represented in the game itself, and indeed you can play against any of them when choosing your opponent. Again, I must wonder how Doyle or Chip felt when being approached about this game. "Hi, Mr. Brunson? Hi....It's Joe from Funkitron".
The game incorporates artificial intelligence (the buzzword in the video game industry), and interestingly enough is a download game...not a game sold (as far as I can tell) for Xbox, or any type of stand alone system. The game allows you to put yourself in the exact game you saw on television with Poker Superstars I. You sit at the table with the above-mentioned players, and battle it out, just like you would have were you to have been on the show. One option that is interesting is a speed option, where you can set the game to operate at any one of three speed levels, to fit your skill level, or your Attention Deficit Disorder. Another feature is a tracker, that keeps track of your hands, wins/losses, and other data.
The game is downloadable for $19.99 at any number of download sites (like CNET, or Trygames, etc.), and has a 48 hour (talk about ADD!) money back guarantee. There is also a trial version available for free download, should you want to test the game out. Interestingly enough, according to the site I went to, the game takes only forty seconds to download on a cable modem. They must have some serious technology going on Planet Funkitron.
It is doubtful that a player with any experience would gain anything from playing this game, but if nothing else, you could play against the eight guys listed above.
Please visit our online poker room directory to see the best bonuses on the web!