World Poker Tour all in Hold Em...poker's top brand brings you a table casino game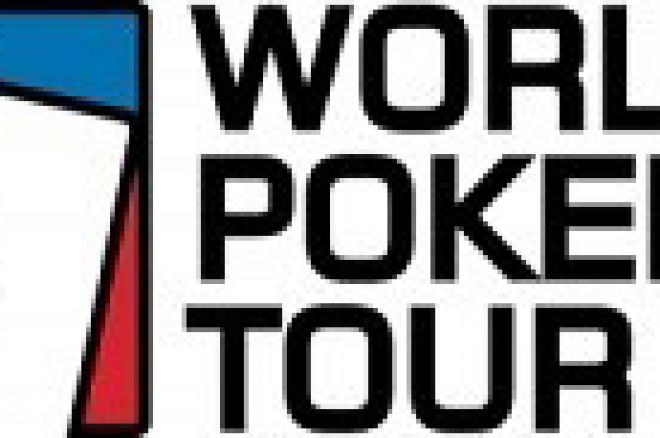 We're all poker players here. Sure, many of us have turned our noses up at the "house games" like 'Let it Ride', or my favorite one to turn my nose up at 'Casino War' as fodder for the tourists that keep our poker rooms clean, and keep the construction industry in Las Vegas booming 24/7. But how many of us will actually admit to playing one of these house games? I certainly will. There is a time and a place for everything, and I am not opposed to playing a little 'three card poker' now and again, especially when I am entertaining friends who aren't poker players.
So, it was with more than a passing interest that I RSVP'd to play the first hands at Bellagio of 'World Poker Tour all in Hold Em', the new game from the folks at Lakes Entertainment, and the World Poker Tour. I am always interested to see how companies plan on taking players money, and was especially interested in this, as it was designed and developed by David Sklansky. I consider David's 'Theory of Poker' to be among the top two or three poker books ever written, so I was actually a little excited to see how this game functioned, and try to figure any angles and strategies of play.
The game is fairly simple. You, and up to five other players play hold em heads up against the dealer. You place a bet in this box marked 'ante', and you have the option of betting some proposition bets on the side before you see your hole cards. The proposition bets have to do with your starting hand (they pay 20-1 on Aces, 50-1 on two red aces), and a bonus bet if you make a hand after all seven cards are out, etc.
The game gets a little more complex after you see your cards. You then have the option of folding, or making one of two different kinds of raises. You can raise 5x your bet, or make an 'all in' raise, which is 10x your bet. The difference in the two raises (other than the obvious difference in amounts) is the raises change the range of hands the dealer calls you with. For instance (I am doing this from memory, these numbers could be a little off) the dealer has to call any unraised ante bet with two cards totaling 13 or more (using the same card counting values as blackjack) or any pair, but facing a 10 times raise, the dealer only has to call with a hand value of 18 or more...something like that. So, as Sklansky pointed out to me during our brief discussion, "It would be correct to place a 10 times raise with Aces, but only a five times raise with jacks" because you would face a wider variety of hands with a five times raise.
All in all, I think this game could be fun to play if you and your friends want to spend some time (and some money) sitting at a table game, playing and socializing. Make no mistake, this game is a house game, and Lakes will add to their already substantial coffers with the results from it. Judging from the fact that every time I walked by the table for the rest of the week it was packed with people making all in bets, I think Lakes, and WPT will do well with this game.
It was fun to talk with Sklansky, and I really think that he believes there is a lot of strategy in this game. I don't know that I agree with that, but then again, who am I to argue? His energy for the game really struck me, and when another reporter and I started asking him more sophisticated strategy questions about the game, he lit up, and was very detailed in his answers.
Sure, we're all poker players, but the next time you wander by one of these games, you may want to give it a shot. Fun will be had, and who knows...maybe you will get lucky and win.
Please visit our online poker room directory to see the best bonuses on the web!