It's on in Las Vegas - Wynn vs. Bellagio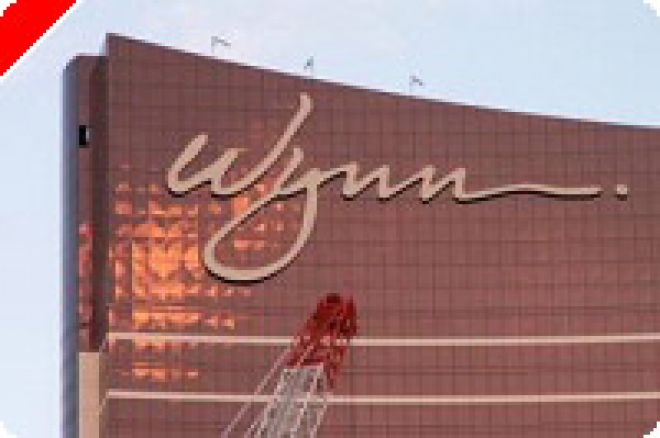 For the past several years, the Bellagio has been the place to play poker in Las Vegas. Sure, there are many other rooms, and a number of them have their own charm, and good reasons to play there, but for the past few years, the poker room at Bellagio has been where the Crème de la Crème of the poker world have chosen to ply their craft.
At midnight Wednesday night/Thursday morning, there was a new player in town, the Wynn. The Wynn promises to be the new new in upscale casinos. The property is located up the strip a ways, I believe at the corner of Las Vegas Blvd, and Spring Mountain.
But this is not an article about the casino, this is an article about how the Wynn is taking steps to try to become LV's premier poker destination, in addition to its goal of being a destination resort. Steve Wynn went out and got arguably the most marketable player in our game, Daniel Negreanu to be a 'host' at the Wynn's poker room, and from what I understand, to play exclusively at the Wynn. Obviously, one must assume this covers live play only, as I'm sure Daniel will be in his rightful place in early June, playing at the Rio in the WSOP, as well as the WPT Mirage Poker Showdown here in a few weeks.
The dollar figures I have heard attached to this deal are staggering, even if you only consider the lowest ones. The Wynn is betting that Daniel will bring the cool poker pro crowd with him, as well as give the room a panache it needs to compete from day one. In case you don't think Bellagio is taking this threat seriously, consider this: The Bellagio has spent a couple months remodeling its new poker room, which opened (not coincidentally) the day before the Wynn opening...on Wednesday.
It is going to be interesting to see how this fight for poker supremacy plays itself out. The fact that Daniel chose Wynn I'm sure ruffled some feathers at Bellagio. In fact, several times during the WPT taping last Sunday, Bellagio Tournament Director Jack McClelland made several jokes toward Daniel during downtime between hands. Stuff like "Folks, our fabulous new poker room opens Wednesday here at Bellagio. Hey, Daniel, you are going to be there for that, right?".
The fight is on for poker supremacy in Las Vegas. Where will you be playing?
Please visit our online poker room directory to see the best bonuses on the web!