The Story On "Aces & Kings"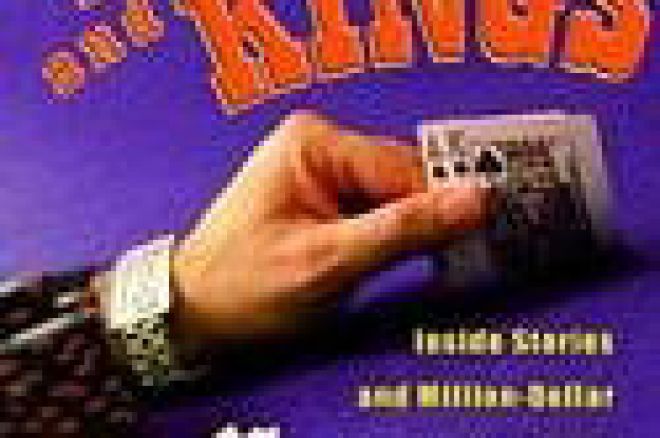 At first look, most would pass by the book "Aces and Kings" by Michael Kaplan and Brad Reagan (available in all bookstores for $24.95 US). It isn't the strategy book that most look for when they are choosing their poker reading purchases and, thus, most would dismiss it from consideration. It is a book, however, that will give you some insights into the greatest players in the game. It also, disappointingly, shovels up the dirt that isn't necessary at this point in the game of poker.
Kaplan and Reagan have come up with a compilation of player biographies, culled from their writings for various magazines, that, when read, will give you a great insight into the history of a player. You might be a little disappointed that there are only around twenty players featured in the book, including legendary players Puggy Pearson, Amarillo Slim and Doyle Brunson. Current players such as Phil Hellmuth, David "Devilfish" Ulliot and Barry Greenstein have their own sections, while other players such as Annie Duke, Daniel Negreanu and Erick Lindgren are given only a few pages of mention. It is one of the failures of the book that there are not more players featured between the covers, but this is basically a compilation.
There are some strategy points that the pros offer. Doyle Brunson delves into how "Super/System" forced him to change his strategies. Phil Ivey reflects on how his relentless, aggressive style has done for him, and Howard Lederer and Chris "Jesus" Ferguson talk about how they approach the game with their mathematical attacks. There can be some great ideas pulled from the pages regarding these players who are already successful.
The book does not shy away from the "dark side" of the world of the featured poker players, which is what most people might be interested in reading about. Just a few of the ugly things that the book touches on include Amarillo Slim's legal problems in his beloved Amarillo, TX, the "looseness" of Daniel Negreanu's lips (in his younger days) regarding Annie Duke, Men "The Master's" possibility of collusion among his protégées and, in detail that was a little over the top, the demise of Stu Ungar.
This was the least enjoyable part of the book for myself. While anyone who has spent any time around the world of poker knows about these things, I believe that most (including the players themselves) would rather not bring them up again. It seemed almost as if you are reading an issue of the "National Enquirer" than a poker book While some may salivate over these tidbits, it was a recurring theme throughout the book that I could do without.
Overall, "Aces and Kings" could have been great. At only a mere 266 pages (not counting the Appendices), it doesn't seem long enough, especially when the women in the game of poker, the "Internet generation" and the young champions are given such short shrift. Other than Ulliot, no other International players are featured in the book, when such players as Marcel Luske and many others would have been great additions. The book is billed on the cover as "Inside stories and million dollar strategies from Poker's Greatest Players". I found "Aces and Kings" to be a salacious tome that, while presented in a great package, would just as well be left on the bookshelf.
Please visit our online poker room directory to see the best bonuses on the web!