WSOP Seven Card Championship Goes To Denmark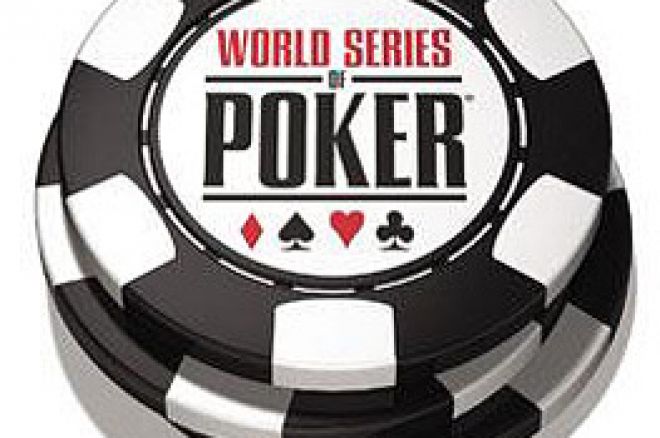 Normally you will have a hard time finding a seven card stud game going on. While long the game of choice, it has been supplanted by Omaha and, more prominently, Texas Hold 'Em. This wasn't the case on Saturday night as the $5,000 Seven Card Stud championship was played out in the Amazon Room at the Rio. The event, to be broadcast as part of ESPN's coverage of the 2005 World Series, started out with 192 players vying for the top prize of $293,275. The final table was quite impressive:
Seat 1: Current Player Of the Year leader John Phan, 198K
Seat 2: Gerard Rechnitzer, 71K
Seat 3: Professional player Keith Sexton, 135K
Seat 4: Defending champion in this event, Joe Awada, 126.5K
Seat 5: Steven Diano, 58.5K
Seat 6: Pro player Chip Jett, chip leader at 206K
Seat 7: Jan Sorensen, 140K
Seat 8: Tom McCormick, short stacked at 25K
The antes were at 1K, with the bring in (the low card of players in on third street) at 1K as well and the levels at 3/6K for the next 24 minutes. Even though with such a low level, with five levels of betting and some great gamblers at the table, action promised to be fast and furious (something not normally seen in Seven Card!).
There wasn't much action for the rest of the level and we moved up to the next level (1K ante, 1500 bring in and levels at 4/8K). Six hands after the break, Tom McCormick became our first casualty of the evening. He had a short stack to begin with, and four times out of the first five hands of the evening he took the double whammy of having to provide the bring in. Although he was able to survive to this point, he got against Joe Awada (with 9-9-4) with only a K-3-5. The end was quick, as fourth street brought Awada another four and fifth street gave him the boat with a nine. Tom McCormick was done for the night in eighth place on Hand 19.
As we moved on into the evening, action was fast and furious. Chip Jett's aggressiveness is legendary and he was attacking the table with mixed results. Joe Awada was also showing a willingness to gamble, as he mixed it up with Gerard Rechnitzer. On Hand 21, Awada relieved a good portion of chips from Rechnitzer and they battled again just before the break. On Hand 37, Gerard got all his chips in the pot on third street, showing a respectable A-5-5. Joe, however, had him covered with K-K-J and when a second Jack came on fourth street, Rechnitzer was out of the tournament in seventh place.
We came back to a new level (1500 ante, 2K bring in and 5/10 levels) with the chip count looking like this:
Phan 125K
Sexton 203.5K
Awada 215.5K
Diano78.5K
Jett 171K
Sorensen 166.5K
Steve Diano had been quiet for most of the evening, and the action began to take its toll. On Hand 70, he found Jacks in the hole and got the rest of his chips out against CardPlayer Magazine Player of the Year leader John Phan, who had woke up to find two Aces in his three cards. Phan proceeded to add two fives and two three, unnecessary as Diano was unable to improve his situation and Steve was leaving for the night in sixth place.
The gambling that Joe Awada and Chip Jett were doing was beginning to catch up with them. Jett, on at least two occasions, carried huge leads to seventh street before getting drawn out on. On Hand 84, Chip hit a boat twos over eights, only to see Jan Sorensen reveal one (and a better one) also, sixes over Aces. We broke for dinner and came back to the felt with the leaderboard shaping up as such:
Phan 101K
Sexton 366K
Awada 34.5K
Jett 78K
Sorensen 381K
On Hand 101, the dream of repeating as champion of this event evaporated for Joe Awada. John Phan got him involved in his final pot of the night and destroyed him with an consecutive straight from eight to deuce. Awada couldn't even pair his seven cards and the defending champion was dethroned in fifth place.
Although Phan had the upper hand there, over the next fifty or so hands (this is Seven Card, remember), Phan's chips began to leave him. On Hand 153, Keith Sexton and Phan hooked up together and Phan was all in. Keith showed a pair of Jacks and improved to two pair when a second deuce matched his door card. John had straight possibilities, but none came home and Phan was out of the game in fourth place.
Another break came after this hand (remember that each level is ninety minutes, and you'll see how long this game can take!) and the final three came back for combat:
Sexton 536K
Jett 56K
Sorensen 363K
Chip Jett had began the night as the leader and, for some time, his ultra aggressive style was winning pots. Unfortunately, it also lost several big pots for him as well and on Hand 157, he went with two sixes in his three cards against Keith Sexton. Keith was happy to play as he had two Queens to battle with. No help came on any street for what seemed to be the favorite of the gathered crowd and Chip Jett was eliminated in third place.
We started heads up play like this:
Sexton 605K
Sorensen 365
We then played the next ninety five hands exclusively heads up. Denmark's Jan Sorensen had quietly and devastatingly climbed through the field to battle with Sexton, and he continued to be a quiet assassin. When Keith thought he had the edge and pushed an issue, Jan was able to respond and always be just a little more ahead of Sexton than he thought. It was an intense two way battle and both players should be proud of the display of cards they showed.
During the long battle, the level moved up again (4K antes, 6K bring in and 15/30K levels) and, come Hand 250, Sexton was the worse for wear. He was all in, yet managed to double up his remaining 50,000 chips to continue the fight. Five hands later, the two combatants battled again, and this time the outcome was different.
Sorensen 9-9-3-7-4-7-9, for a boat
Sexton K-K-8-3-2-J-4, disappointing after starting the hand in the lead and carrying it much of the way
The pride of Odewse, Denmark, Jan Sorensen, became the latest champion of the 2005 World Series of Poker and walked proudly into the night with the lion's share of the money and, perhaps more importantly, the gold and diamond World Series bracelet!
FINAL STANDINGS
1. Jan Sorensen, Odewse, Denmark $293,275
2. Keith Sexton, Dayton, OH $162,430
3. Chip Jett, Las Vegas, NV $99,265
4. John Phan, Los Angeles, CA $72,190
5. Joe Awada, Las Vegas, NV $58,655
6. Steven Diano, Las Vegas, NV $45,120
7. Gerard Rechnitzer, Beverly Hills, CA $36,095
8. Tom McCormick, Fargo, ND $27,070
Ed Note:Noble Poker has 6 handed single table tournaments that we think are easy pickins...get in on the action