The Poker Party is Just Beginning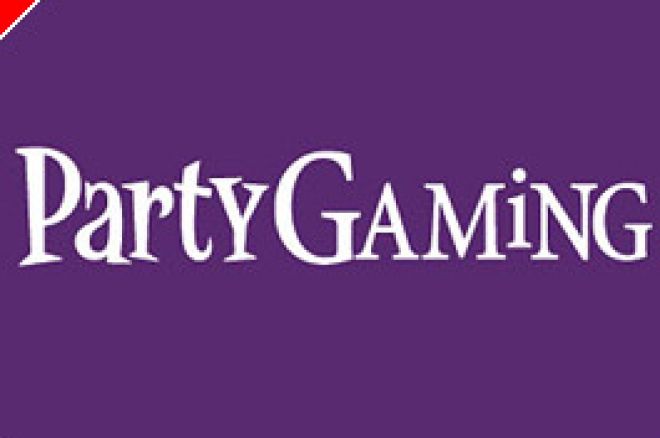 PartyGaming is continuing its meteoric rise to the top of the world, and is showing no signs of slowing down. PartyGaming is the parent company of the Web's most visited poker site, PartyPoker.com. The company has found tremendous success around the globe.
PartyGaming easily fits into the description of one of today's top international companies. Although the firm has offices in London, most of its 1,100 employees are based in India, while its headquarters are located in the tax-friendly nation of Gibraltar. Located at the entrance of the Mediterranean Sea, Gibraltar is a British dependent (since 1704) and member of the European Union (since 1973) that is physically connected to Spain.
Launched in 2001, PartyPoker.com quickly leaped ahead of the competition. According to industry data, within three years, Party Poker grabbed over 55 percent of the market and is now seven times bigger than its nearest competitor. PartyPoker.com currently has over five million registered users.
PartyGaming's popularity has propelled it into the economic stratosphere. PartyGaming recently reached revenues of $222 million in the first quarter this year, up 93 percent from a year earlier and it showed operating profit jumped 81 percent from a year earlier to $128 million.
PartyGaming, which takes no risk in its games, makes a profit of close to $100,000 every hour of the day. The site supports over 70,000 players simultaneously and continues to grow at a record pace.
PartyGaming has worked hard to establish itself as the leader in poker gaming by in several ways. It took another major step in solidifying its image with its recent flotation on the London Stock Exchange.
Although PartyGaming had found immediate success with a growing number of players, it was still looking to further its image and financial stability. It achieved both with its successful debut on the LSE. PartyGaming's flotation is the LSE's biggest stock flotation since the 29 billion listing of Orange, a mobile telephone company which debuted four years ago.
With its LSE premiere, PartyGaming joins UK business giants British Airways, Marks and Spencer, and Sainbury's as a major player in stock market. Its success pretty much guarantees its admission to the FTSE 100 Index in the fall.
"The listing will reinforce the group's position as one of the world's leading online gaming companies and enhance the group's profile as we seek to expand internationally," said PartyGaming chief executive Richard Segal.
The flotation was beneficial to PartyGaming in more ways than one. It gave PartyGaming's staff a 5.6% stake in the company and made millionaires of its four founders, husband and wife team, Ruth Parasol and Russell de Leon, group operations director, Anurang Dikshit, and marketing director Vikrant Bhargava.
According to Parasol's father, her persistence is what helped her prepare for this enormously successful business venture. "She was always an outstanding girl and she never took no for an answer. Success is a combination of many things: timing, luck, hard work, and being in the right place at the right time. It's all happened for her," he said.
Parasol's father wasn't the only one happy with the founder's success. In a interview with the British newspaper the Guardian, Bhargava said, "When we left university in 1994 - and you have to remember that the Indian Institute of Technology was one of the best schools in all of India - quite a lot of people went off to the US and got involved with dotcoms. So many people wanted to do something big, but I don't think we ever thought it would be this big. But the motivation was not money. We have done well at something we enjoy doing."
In addition to making its owners and employees wealthy, the company is making an impact on the gaming industry as a whole. According to leading financial investment group Seymour Pierce, PartyGaming is helping to change the value of online gaming stocks.
"PartyGaming will almost certainly become a FTSE 100 stock which will significantly raise the profile (and valued expectations) of gambling stocks across the board. It could have a significant positive impact on the valuations of all European gambling stocks," he said.
PartyGaming and its investors are banking on continued online growth. If preliminary statistics are any indication, online gaming will continue to be an explosive cash generator. Gaming consultants Christian Capital forecast that gaming revenue will rise to $22.7 billion (US) by 2009, from $8.2 billion in 2004, a growth of 22 percent. Online gaming is also expected grab an 8.1% share of the worldwide global gaming market.
Online interest is continuing to grow according to Canadian firm Pokerpulse, an industry watchdog. Over $190 million (US) is wagered every 24 hours at virtual tables around the world by an estimated 1.8 million players according to the group.
The future of PartyGaming is not solely reliant on poker as its only source of income either. Management is now in the process of developing the company's other gaming interests, Starluck Casino and PartyBingo. It will also launch PartyCasino in the beginning of next year, which will allow players to play all of its games on one platform.
With poker interest showing no signs of slowing, PartyGaming's arrival at the London Stock Exchange is just the tip of the iceberg. This online giant's presence is being felt throughout the business and social communities around the world and is causing quite a stir.
The only question that PartyGaming has to worry about for the moment is what it will do to top its success with PartyPoker.com.
Ed note: Don't you want to be part of the Party? Party Poker are waiting for you. Sign Up today.