Poker Fever Spreads To Another Australian Casino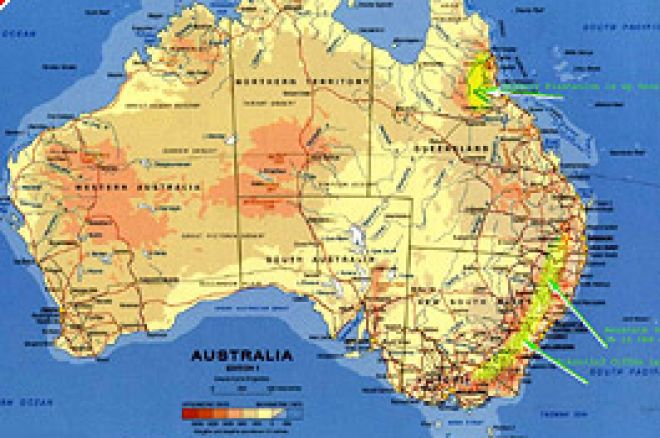 No doubt that world-wide poker phenomenon is changing the way casinos are run and has helped push many locations to add poker as a gaming option just to keep pace with demand.
The latest Australian casino to try to cash in on the poker craze is Jupiters Casino and its sister site, Treasury Casino, in Brisbane. Other casinos such as Melbourne's Crown Casino (home of 2005 WSOP champ Joe Hatchem) and Sydney's Star City, which is controlled by Jupiters parent company, Tabcorp, have seen such a dramatic increase in poker interest that making a poker-friendly location is the next logical step for the casinos.
"Poker is growing enormously in popularity around the world and it's getting an increasing following in Australia. It's not as lucrative as our other games but it's a game you want to offer to bring people in," said Robbie Vaile, the casino's gaming operations manager during a recent sod-turning ceremony that celebrated the casino's $53 million (AUD) expansion at its Gold Coast location.
Jupiters' move into poker comes on the heels of the recent announcement of Crown Casino's yet-to-be-named tournament, which will reportedly feature 500 players and a $10 million prize pool.
Although players may be ready for some action, they will have to wait another month or two before they can try their luck in the game. Jupiters is awaiting approval from the Office of Gaming and is readying itself for play will should begin very soon, with tables open to be open at both Jupiters and Treasury casino.
Ed Note:Noble Poker has 6 handed single table tournaments that we think are easy pickins...get in on the action