24h Poker Starts Browser Based Game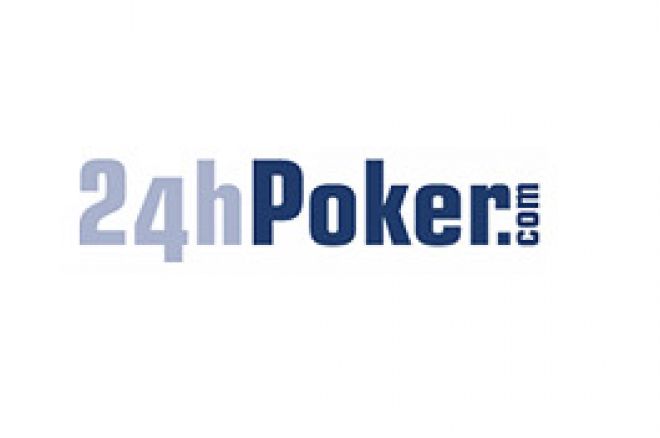 The surge in popularity of online poker has many home computers loaded down with several icons on their desktop. For those with Macintosh or Linux based systems, however, this is a little more difficult. Many of the more popular online arenas are not set up for users of those operating systems and finding a site that is compatible with those systems can be an exhausting search. Mac users have long played successfully at PokerRoom.com But now, 24h Poker, have entered the Mac friendly poker world.
24h Poker does have a downloadable version that players can use and just recently announced that they have also expanded their offerings into a browser based version. If you use a Linux or Mac system, you can get into the game with 24h Poker through using the particular browser available on your system. Without the burden of a download or another icon on your system, you can access the games at 24h Poker through your browser, thus making it an excellent way to get into the game from virtually anywhere.
If you do take the path of the browser version for 24h Poker, it will take a couple of minutes for it to start up when you first get on. This is normal, so be patient. Once you have passed through this period, then you will be playing on the same game that those people are playing through the downloadable version. The browser-based version has all the same capabilities that the download has, except for the ability to make notes on players.
There is quite a bit of action on 24h Poker, as well. During a recent afternoon visit, nearly 3000 players were on the felt. Additionally, there are several great tournaments that are being played, varying from one to 75 Euros to play. It is even possible to use your VIP points to buy into tournaments.
24h Poker recognizes the fact that, although Bill Gates would like to think so, the entire world is not built around Windows! With the browser based version of their game, the folks at 24h Poker have given Mac users another choice.
Ed Note: 24h Poker wants you, and your white computer to join the game!