Craving Poker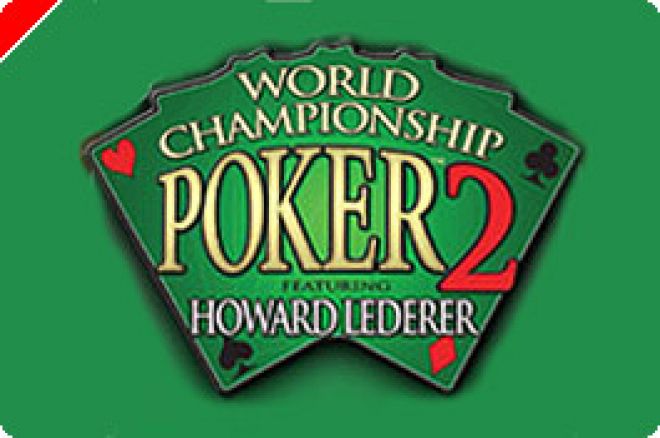 Crave Entertainment made its presence known in computer gaming with its World Championship Poker in early 2005. The game found a large audience and quickly became one of the top selling games of the year.
Crave is set to raise the bar with its second edition of World Championship Poker slated to ship this fall for PlayStation 2 and Xbox. To duplicate its success with the first edition, Crave enlisted Full Tilt Team member Howard Lederer and a number of other pros to take the game to the next level.
Lederer and company signed exclusive agreements with Crave, making World Championship Poker 2: Featuring Howard Lederer (WCP2), the only place to play against these pros. Joining Lederer who himself holds 13 major poker titles including the World Series of Poker (WSOP) and World Poker Tour (WPT) championships, is the 2004 WSOP main event champion Greg "Fossilman" Raymer; Amir Vahidi, the 2003 tournament player of the year; Paul "The Truth" Darden, professed "Bad Boy" of the WPT; poker prodigy Robert Williamson III; renowned tournament director, Matt Savage; and in a non-exclusive appearance, Lederer's sister and the top female WSOP money winner in history, Annie Duke.
According to Crave president and COO Rob Dyer, Crave is betting on the pros' star power. "The World Championship Poker franchise has been phenomenally successful for Crave. We've locked up some of the world's top poker players, so they'll only be featured in WCP2," Dyer said in a recent press release.
Unlike the first game, where players (playing the one player game) could start at legitimate gambling venue and unlock other locations by winning various tournaments and earning "cash." In WCP2, players start in their mother's basement in the beginning and as they win can earn better pads and furnishings, but if they lose they may have to pawn their stuff to stay in the game.
WCP2 features 14 types of poker, different levels of play ("Real Deal" for card sharks, and "Power Play" for casual users), detailed character customization features (enabling players to make up the way their character looks), and poker tutorials, just to name a few.
Only time will tell if Crave can give the poker-hungry world another well-done product, but at a suggested price of less than $20, it is sure to at least provide a snack for the true video game poker player.
Ed Note: WPT host Mike Sexton proudly endorses Party Poker ...Can the Ambassador of Poker be wrong?