CEO Poker Connects Business Leaders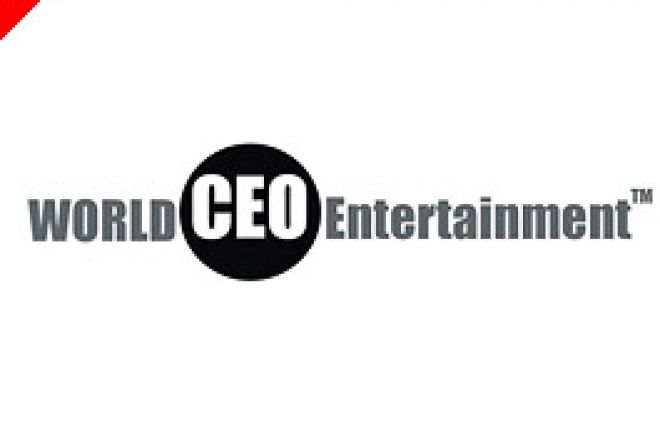 One of the major reasons for poker's recent success is the game's playability. People from all different economic levels can battle it out for million dollar cash prizes online or take their chances in one of the numerous casinos and tournaments around the country. But only one event series is specifically focused on the upper-echelon of today's business world, a market that is still relatively untapped.
Golf is no longer the popular pastime among today's top CEO as poker's growth hits this select group of individual business leaders. It was only a matter of time before a savvy group focused on this target audience.
World CEO Entertainment is the first to attack these money magnets with its black tie CEO Poker tournament. This unique event will take the nation's top CEOs and let the biggest talents of the world's industrial giants face off against one-another in a knock-down, drag-out brawl of poker skills.
According to the president of World CEO Entertainment, Maria Gomez, poker is a perfect fit for these intellectual headhunters. "Poker is definitely the new golf. If you are a man or a woman you can compete in the game. It is a level playing field, and only your ability to bluff, fold, and win, separates the men from the boys. Another reason why poker is so popular among CEOs is the game itself. There is an element of constant danger that CEOs thrive on, where you can go out in any one hand," she said in a recent press release.
The announcement of this event has received good response with over 400 top tier CEOs already applying for the rights to become the aptly titled crown of Poker Chairman and take home the coveted Chairman's Poker Tournament Ring. One can only wonder how these driven individuals will maximize their profits and minimize their risks while playing on the felt.
"CEO's are applying online for the chance to play in the CEO Poker tournament, and not all will make the cut. Poker is so hot right now that CEOs keep sending me e-mails hoping that it will make a difference in the final choice of CEO players. However, we have a board that will review all the applications and make the final decision as to who gets to play," Gomez said.
If the competition for spots is any indication, this event will be around for quite some time and this should surprise no one. Similar to some of today's top poker players, these CEOs have tremendous egos that must be satisfied. Beating a huge field of other CEOs is surely one way to give the feelings that these men and women thrive on.
Ed Note: Very few CEO's own Macs. Do you own a Mac? If so, you can play online anytime you want at Pokerroom.com