Poker Site Offers Kate Moss Aid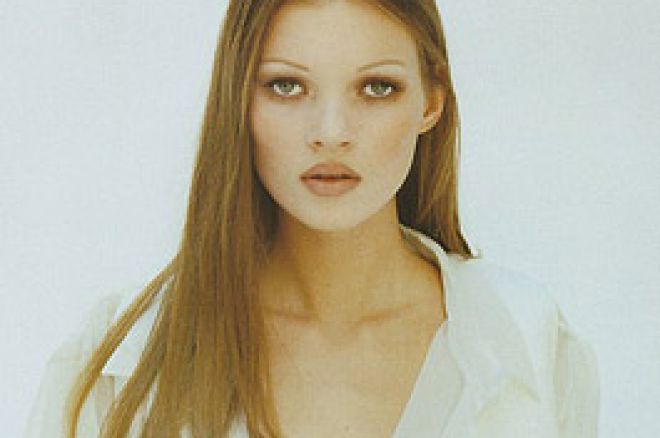 The harrowing tales of poker legend Stu Ungar's drug use have been recounted many times over recent years. The poker playing champion was so lost in the haze that his abuse is almost as easily remembered as his stellar play. Unger didn't face his demons alone, however. Numerous friends and players tried to help the man get back on his game. Unfortunately for Stu, it didn't work and he found a tragic end. At least his friends were there to support him in his battle.
Recently, supermodel Kate Moss was caught snorting cocaine by Daily Mirror photographers. Immediately after the news broke several of her biggest clients, H&M, Burberry, and Chanel, dropped her so fast that it would make any person's head spin. Only cosmetic giant Rimmel, has come out in support of the model, praising the star for issuing an apology immediately after the allegations came to light.
Despite Moss's model contracting losses, she has received a surprise vote of confidence from the poker world. According to a recent article in the Brand Republican, Moss has been offered £5 million to represent poker site Nine.com.
The five-year contract comes with several restrictions that include a brief period in rehab and two months of monitoring by the company's headquarters in Costa Rica, so the company can make sure she isn't taking drugs. Moss will also have to participate in a Nine.com anti-drug campaign aimed at students.
According to Nine.com spokesperson Jack Abrams, Moss is a good fit for the gaming site. "We did a quick focus group with some customers to see if they would be offended in any way and the response was overwhelming," he said.
Whether it is simply for marketing purposes or an honest attempt to help someone get off of drugs, Nine.com's offer is not something the public should disregard. If something like this had been offered to an American sports legend, for example, let's say Dwight Gooden, early intervention might have saved his career.
Ed Note: If you are playing online at Paradise Poker you may very well be playing against supermodels. Who knows for sure?