Hollywood Poker Shuffles Tournament Schedule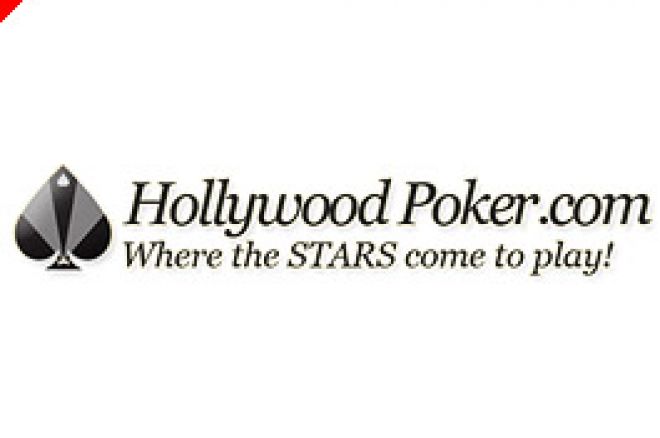 With the glitz and glamour befitting of a site with its name, Hollywood Poker has been able to make great inroads into the online poker world. Through their vast array of poker games and tournaments, plus their list of familiar names that play on the site (such as actor/poker player James Woods and WPT host Vince Van Patten), Hollywood Poker has been able to build a solid base of players and looks to bring more into the game. With that thought in mind, Hollywood Poker recently announced a new series of tournaments that has something to offer for every poker player.
First off, Hollywood Poker is bringing back their popular $10,000 Freeroll Week II, the first time it has returned since it was introduced in March. Beginning on November 1st, a star-studded series of four freeroll poker tournaments will be held. The first tournament conducted will have a $1,000 pool, with each successive tournament having an additional $1,000 added to the prize pool, with the last freeroll on November 5th being worth $4,000. Players can earn their way into the events by earning Poker Points during regular play through the end of October.
Vince Van Patten, for one, was glad to see the return of Freeroll Week. "It's wonderful that Hollywood Poker has brought this event back. It is unique because it is a true freeroll. Other poker sites have players earn points to charge them to play these freeroll tournaments. The best part about Freeroll Week II is Hollywood Poker allows the players to keep the points they earn for other things," he said. A very true statement, because while you have to earn a certain number of points to play in the freerolls, those points are not deducted from your account to play.
Next on the list of outstanding tournaments is the Hollywood Poker Girls - Babes & Bounties Tournament on November 5th at 4PM. The Hollywood Poker Girls will try to protect their house and their chips as twelve of the sexy hostesses battle the rest for the $1,000 guaranteed prize pool. The ladies will each have $50 bounties placed on their graceful necks, making them even more appealing!. The top ten finishers, in addition to the prize pool built up, will also take home the 2006 Hollywood Poker Girls Calendar signed by all twelve models. The buy-in is $20 plus $2 or 2200 Poker Points for a ticket to enter.
Finally, if you're ready for a more serious challenge and perhaps a step to the riches of the World Poker Tour, then Hollywood Poker has you covered there. The World Poker Tour Bellagio Celebrity Shootout will be held on December 3rd at 2PM with a prize package that any poker player would want to capture. Up for grabs will be $30,000 in cash and prizes that includes a trip to play at the Bellagio/WPT Five Diamond tournament, $10,000 in cash for other finishers and individual $100 bounties on celebrity players. The buy-in for this tournament is an amazingly low $30 plus $3 or you can exchange 2500 of your Poker Points, win a qualifying sit and go, or satellite in through one of the daily freerolls that are going on now at 7:30 and 11PM. Whichever way you choose, it could be a great opportunity to make your mark not only on the WPT but also on Hollywood Poker! For more information, be sure to check out the games at hollywoodpoker.com!